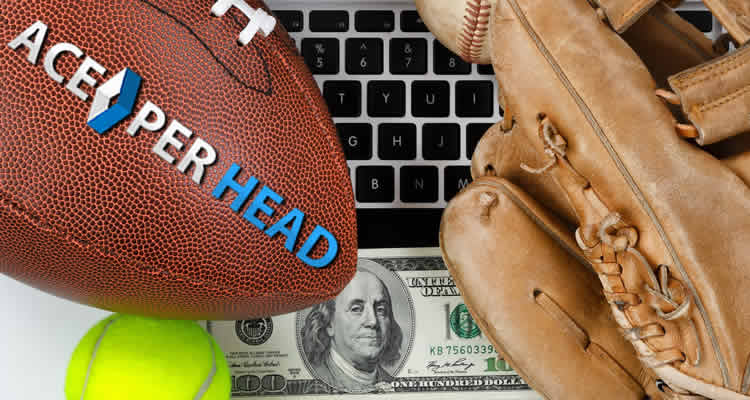 If you are new in the sportsbook industry or are an old hand in your neighborhood when it comes to running a book – but you're finally moving from a pen-and-paper system, complete with envelopes of cash, to an online system, you may still be asking how pay per head works? One of the great changes that the Internet has brought to sports gambling has to do with managing large numbers of bettors with relative ease, allowing a website to do the heavy lifting. Why deal with cash in envelopes and spend all Sunday morning on the phone taking NFL bets when a website can handle the whole enterprise for you?
What does "pay per head" mean?
All this means is that you pay per head – pay per player – when you contract with a company to run your online operations. Each week, you pay a set fee for each of the active players on your website. There are slightly different models for pay-per-head, depending on the company that offers the service. It is important, as a bookie, to decide which service and price point makes the most sense for your business.
Your client base will likely rise and fall with each passing week, particularly as your business increases in size. Some weeks you will see more clients come in, while other weeks you may see more clients leave, particularly after a massive upset that leaves some bettors ready to find other ways to try and make extra money. Hopefully, if your marketing is on point, you will see your numbers rise more and more over time.
Online wagering has become increasingly popular in recent years. Just like it is easier for you to operate your sportsbook online, it is also easier for bettors to make their wagers online. They do not have to drive down to an offsite betting hall or to a track to place their sports bets. They do not have to sit on their phone and wait for their bookie to become available. Instead, they can sit at a computer, or even a smartphone, while in their robe, pajamas, and slippers and make their picks for the day.
Are you still wondering how pay per head works? Well, your clients would log onto your website, which is operated by a price per head sportsbook service. The games, matches, and props that you have decided to offer action on are available for your clients to choose from. They make wagers using their mobile devices, or their computers, in complete privacy and with the utmost security. At the end of the week, you have a bill to pay that invoices you for each client that was an active member of your website.
How Does the Software Work?
Once you have made your decisions with respect to the games, matches, and props you will offer, as well as gambling limits and the amount of credit you are willing to extend, then the website basically runs itself. You can always check in to see client activity, monitor and adjust betting limits, close accounts for clients who have gone dormant (or who have become too much of a problem for you to worry about dealing with), alter lines, and a number of other tasks. Just like your clients, you can interact with the website from anywhere with an Internet connection. Your smartphone, laptop, or tablet is your gateway to the website. On the gambler interface, all your clients see is the menu of options. On your interface, you see all of the financial figures.
Reputable pay per head like AcePerHead.com will provide you with a test account so that you can spend some time seeing if their product is the right one for you. They should be willing to offer you a free week, or even a free month, for you to try the service out with your clients and find out if it meets their needs.
There are times when the professional and college sports season is a little short on action – even when the world is not subject to a global pandemic. The time between the Super Bowl and March Madness (the men's college basketball tournament in the United States) is one. The time between the end of the NBA and NHL playoffs and the start of the NFL regular season and college football is another. Sure, the biggest soccer leagues in the world are up and running, and they generate plenty of action, but the major sports are often more dormant during that time.
So are you still curious about how pay per head works? Particularly when sports aren't in their high season? There are a number of eSports options, such as virtual simulations of pro sports, and professional leagues for multiplayer battle video games. You can also offer casino games that allow your business to grow to include the gambler as well as the sports bettor. For those who enjoy both types of betting, if you choose to incorporate casino games, you can grow your business even more quickly.
With respect to payment, do you know what is pay per head? There are a number of payment options. Bitcoin is one of the more recent additions to the forms of payment. There have been some issues with respect to its viability, but deposits and withdrawals happen quickly. More common forms of payment include debit and credit cards, which have a greater level of security. For those who do not deal with cards, Moneygram, Western Union, and bank wire are also available. Some companies even have a Gift Cards option.
Hopefully, this article has brought some perspective for those who wonder how PPH services work? If you are tired of running a paper-envelope business with your sportsbook, this is one way to move into the twenty-first century and see your book grow. Understanding how the system works will help you pick the best service for the needs of your own bookie business so that you can expand robustly and bring in the profits you want.