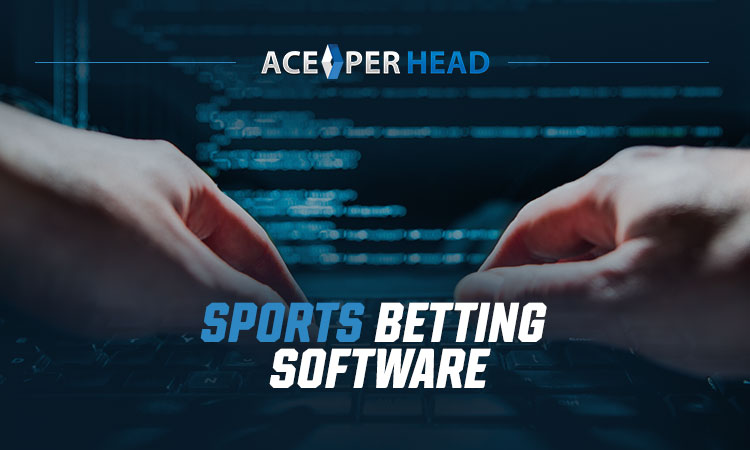 Did you know that 67% of Americans admitted that they gambled in 2021?
Since then, the world of gambling has drastically evolved and more people are gambling in the United States. Particularly since more states are legalizing sports betting.
Keep reading to learn more about how to choose a sports betting software and find out our top tips for picking software that's right for you.
How Does Sports Betting Software Work?
Bookies make around $5,000-$10,000 weekly. Since being a bookie is such a lucrative job, there's a lot of competition, and it's essential that you have top-notch sportsbook software to help you stay ahead of your competitors.
Here, we're going to talk about how online sportsbook software works behind the scenes. Here, we're going to talk about how we can help you set up the software to use on the backend of bet placing.
Read on to learn the ins and outs of agent technology so that you can manage bets and players more easily while making bank.
1. Build Your Website
The first thing that pay per head (PPH) sportsbook software creators do behind the scenes is helping to create and manage your website. You decide on the sports that you want players to bet on, the overall appearance of your website, branding information, navigation, and white labeling. We do the heavy lifting to create a site that works for you.
You don't need any knowledge of coding. Know that when looking at competitor websites, you're seeing the end product of a lot of professional behind-the-scenes work. Even if you aren't able to design a bang-up website as they have, you can come up with ideas and talk to our bookmaking software experts. We'll work together to come up with something that you love.
2. Configure Boards, Lines, and Limits
Managing a website that you don't know how to use can be a challenge, but good online sportsbook software has your back. You can easily enter new bets and client information into the site and keep automated records of wins or losses.
However, it can be challenging to configure boards, lines, players, and limits, so our in-house team takes the reins. We control these feeds and ensure that everything goes onto your board properly and follows the right teams.
We also make sure that it looks exactly the way you want it to on the user end so that your players get the best possible interface. Once setup is complete, your site will be up and running ASAP.
3. Automate Sports Monitoring
Navigating sports betting programs is easy when the software provides you with automated monitoring. You will maintain complete control over the rules, lines, and limitations that you want in place. However, backend experts will monitor the specific sports that you offer betting for.
You no longer will need to be alone in watching many sports games and losing sleep over remembering their results. The technology you use will automatically track the wins, losses, and long-term records of each team that players bet on so that you can easily see who wins (and who owes you money).
This has another added benefit: portfolio diversification. You can offer more sports betting options when you aren't forced to manually keep track of records for each team. Sportsbook software keeps you organized and in control so that you can offer more diverse betting.
4. Keeping You Secure
Another awesome thing that the best sportsbook software does is monitor your security features. If you've been in the bookmaking game for a while, you might fear migrating online because of safety-related fears.
It makes sense- gamblers give bookies a lot of information, like financial info and personal data. You need to keep them safe or risk seriously harming your reputation and tanking your business.
That's why our engineers watch, monitor, and manage the security and health of our servers 24/7. We catch and mitigate security vulnerabilities early by detecting inconsistencies in patterns and trends related to our network. We also perform routine maintenance on all equipment to ensure that data isn't lost or stolen.
5. Managing Payment
From Bitcoin to Moneygram, there are tons of ways that you can send and receive money to your clients. The best PPH sportsbook software automatically tracks and collects these payments so you can simply receive the money you're owed.
Since you can also automate payments to your players, you never need to worry about late or unreliable bookkeeping. You can rest assured that your reputation will remain intact.
6. Communicate With Clients
Any sportsbook software worth its salt will offer packages that allow for automated client communication. If you're taking every gambler's call by yourself, you probably aren't getting much sleep or free time. The best bookie software gives you the perks of having a professional call center that communicates with clients round-the-clock.
Since Ace Per Head has secure access to all of your client's information and bets that they have placed, the dedicated call team can easily take care of any issues that they encounter. Since we also fully manage your PPH sportsbook software, we can monitor the bets that they have placed, confirm their legitimacy, and get to the underlying reason that gamblers have encountered problems.
The best sportsbook software also makes it easier for you, the agent, to communicate directly with clients. Bettors can send inquiries directly to you via the custom website that we have set up. They won't need to blow up your personal email or cell phone to get ahold of you. This lets you remain firmly in control of what time you allot to communicate with clients and take new bets.
Get Started With the Best Sports Betting Software
Now that you know some of the ways that the best sportsbook software works to benefit you, it's time to get started with player management.
Sign up for 6 Weeks Free of Ace Per Head's sportsbook software. Our experts will not only answer any questions that you have, but they will also work to build a package that works for your specific needs. From website setup to financial bookkeeping, Ace has your back, so don't hesitate to reach out.
How to Choose the Best Sportsbook Platform?
In most recent years, sports betting has increased in popularity and more people expect bookmakers to have these services. The main reason for this increase across the United States is that more states have or are legalizing sports betting. However, some states in the United States still haven't legalized sports betting.
There are several factors that you need to consider before choosing the right pay-per-head sportsbook software for your business. You need to think about features that will make running your business easier. You also need to think about the features that your customers will enjoy.
Features to Help Improve Your Sportsbook Business
If you are looking to book action then you should start by getting set up with a pay-per-head company. PPH companies specialize in providing fully inclusive sports betting sites where they manage all the sportsbook lines and gambling odds up to the second and grade of all wagers as soon as each game ends. Then all balances get calculated and updated into each player and agent account immediately.
There are many different companies to choose from in the pay-per-head business, however, if you are truly serious about being a successful bookie, then it is important to choose a service that offers the best sportsbook software features, because not only will your players enjoy their betting experience more, but you will also make more money in the process.
One of the best sportsbook software providers in the current market is Ace Per Head. They offer more overall betting options than the average book, including a casino with over 100 different virtual games, and a racebook with over 70 different tracks to choose from. They also have additional features such as the always popular In-game live betting feature, where they have two options of VIP and Premium Live, that offer live betting options on all sports, over 100 different live betting options per game, and a Live TV so players can bet and watch the games right from their computer, or mobile phone.
Live TV
Live TV is great for any gambling fan because you can literally watch any game, even if it is not televised locally for you and then have over a hundred different live betting options to choose from throughout the entire game. For any real gambler, this is a dream come true and will cause them to give tons of action, which is also exactly what you want to have as the bookie because the more volume of action a player gives you then the more money they will end up losing in the long term.
Prop Builder
Another great software feature that Ace Per Head offers is a prop builder which offers an unlimited amount of player props on various sports. The reason why it is unlimited is that gamblers can even make their own customized player prop by choosing a specific player and then selecting their own over or under for that category and the odds will be reflected based on the number they choose. Also, there is also an option for the players to make parlays with the various player props.
Agent Backend Features
Lastly, Ace Per Head has various additional software features in the Agent backend such as the ability to set a wager alert on specific players or wager amounts and then receive a text or email once a play is made within those preset parameters. There is a scores tab as well so you can see all the scores on various sports for each day, so you don't have to use multiple sites to check out the scores of each game that you are receiving action on. Other great features include a detailed player analysis report to see exactly what specific wagers players are winning or losing on, and a move lines feature that gives you the option to change lines on games if you are receiving heavy one-sided action, or action always on your local hometown team.
Call today at 1-800-909-5193 and get set up with one of the best sportsbook software providers in the business.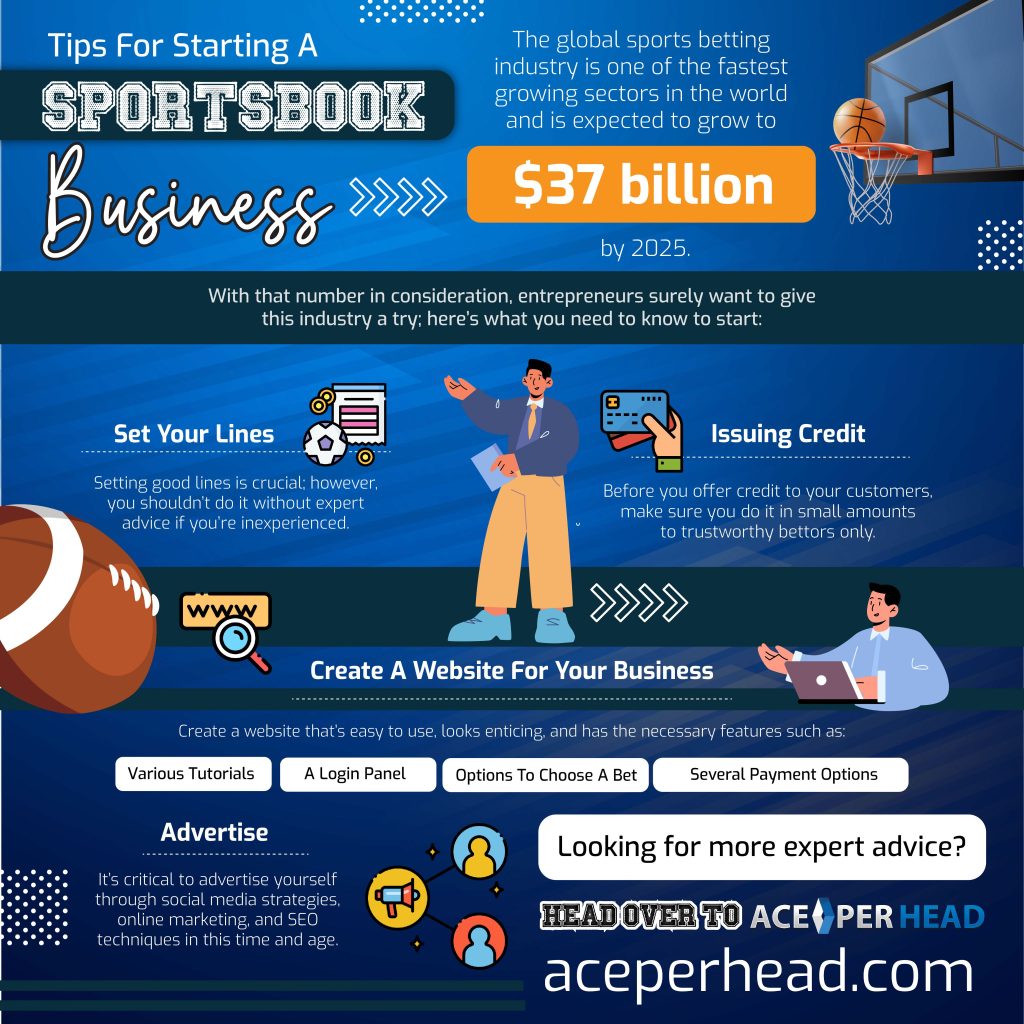 Profitable Bookmaking Platform:
First, we looked at the features that you need from your sportsbook software. You need to ensure that your business is profitable and that you're a successful bookie.
The best sportsbook software can be very costly, so it is vital that you choose one that has all the features you need.
1. Player Risk Management and Reports
One feature you'll need is player risk management and reports. This useful feature of sports betting software can analyze your players, which can help you maximize your profits. This feature can also help you find out if any of your customers are abusing your platform.
2. Odds Management
Another important feature that you need to ensure is included in your sportsbook software is odds management. This feature ensures that you have the right odds for a game at the right time. Odds management can ensure that you increase your profits and that your customers are happy.
3. Manage Player's Wagers
You also need to have access to reports of and manage your player's wagers. Having real-time reports allow you to see which wagers are being paid out and how much money you have coming into your business. You can also control how much your players play, by changing their limits.
4. Different Payment Options
Another feature you might look for when choosing the best sportsbook betting software is one that allows you to have different payment options. This feature can help you evaluate your incomings and outgoings so that your business can see how profitable certain games are. It also is a good idea to have different payment options for your customers, as some might prefer to pay with their cards, while others might want to pay with cryptocurrencies like Bitcoin.
Software Traits
To ensure that your business is successful, you also need to think about the features that your customers want from your platform. The main thing you want to look for is software that's easy to use, as this will encourage more customers to use your business.
1. Live In-Game Betting
One feature that your customers might want is live in-game betting. This means that while a game is in play, your customers can place bets. This is a very popular way of sportsbook betting because it means that your customers can see how the game is going before placing their bets.
2. Variety of Sports
Your customers want to have a lot of choices when it comes to sports leagues. So make sure you have a wide variety of sports games covered. Focus not only on football, but make sure you also have somewhere for horse racing, hockey, basketball, baseball, and so on.
3. Variety of Betting Options
Besides having a range of sports to bet on, your customers will also want to have a variety of betting options. So you need to make sure your sportsbook betting software can allow for several options on the same game.
Tips for Choosing the Right Sportsbook Software
Whether you're just starting a bookie service or you're an experienced bookie, one thing is for sure that you need to integrate technology and the latest sportsbook software into your business.
Determine which features you need from your software and work out which features will most benefit your customers. Make a list of the things that are important that you need from your software.
Then using your list, compare the prices and features of the different sportsbook software available. Some are very expensive and might not benefit your business enough to justify the cost, especially if you're a newbie to the world of sportsbooks.
Find out if the best sportsbook software has tutorials and is easy to use. Some software can be quite confusing to use, so it is very useful to find one that offers tutorials and help. You also need to find one that is easy for your customers to use, so being able to see what your customers will see is vital.
If you still aren't sure which bookie software to go for, you could try some of them out for free. Some software offers a free trial or demo option, so you can find out more about the software before committing to it.
Find a Bookie Software That Is Right for You
Follow our guide and tips for choosing the best football betting software for you and your business. Remember that you need to think about what you need from your sports betting software and what your customers need from it too. You will only be successful if your customers like what you have and what you do.
If you're ready to transform your bookie experience with the best sportsbook software, then check out our pay per head demo and learn more about our features at AcePerHead.com.