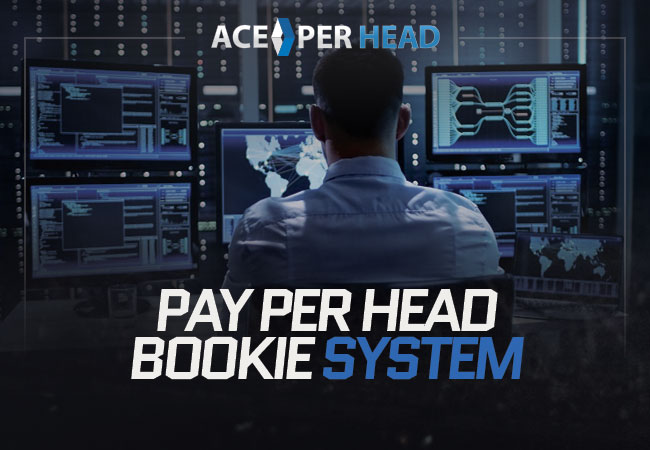 If you're passionate about sports betting, you're far from alone. In fact, wagers on the last Super Bowl were 63% more than they were during the previous year's event. There's also been a steady rise in the American sports betting industry as a whole, which shows that the market is only looking upwards.
As someone with a passion for sports and gambling, becoming a pay-per-head bookie might sound like a dream. Luckily, it's a dream that can come true quickly, easily, and fairly inexpensively. Read on for some tips on bringing your dream sportsbook to life and operating it the right way!
1. Choose the Right PPH Platform
The first tip for operating a successful PPH sportsbook is to choose your provider wisely. Some systems offer more features than others and don't give you a fair or transparent pricing model. You need a platform that gives you all the tools necessary for success with no hidden fees.
Ace Per Head is the top PPH provider for these reasons and many more. When you work with us, you'll get automatic updates, score tracking, assistance with web performance, 24-hour customer support (for both you and your players), and state-of-the-art security measures (for both you and your players).
2. Set Up a Killer Website
Ace Per Head also helps you to design a website that perfectly fits within your vision. We have a wide number of templates that you can choose from for the perfect design. If you're not into these templates, we also would be excited to help you create an awesome website from scratch.
Make sure that your site is clear and easy to read. You want to use bold text and short paragraphs for easy understanding. Keep your site engaging with images, videos, and links to your social media profiles.
You also want a clear portal where players can see all of their bets in one place. Make sure that you can see these same bets on your end to avoid confusion on who owes who what amount of cash.
3. Connect With Your Audience
Connecting with your target audience is essential for any business, and sportsbooks are no exception. Pay-per-head bookie sites are, at their core, businesses that need to market to bettors. Create a personable and engaging brand image so people will feel as though they want to work with you.
Once they place a bet with your pay per head bookie software, they'll see how awesome you are. This will inspire brand loyalty, especially if you frequently update your website, send out automated messages to active players, and post on social media.
4. Stay on Top of Social Media
Speaking of social media, it's critical that you have accounts on multiple platforms. Facebook, Twitter, and LinkedIn are likely the best places to find your target audience (those who have enough income to gamble and are of an age where they're interested in it). You also might want to try Instagram and even TikTok if you're looking to draw in college students.
Update frequently to stay fresh in the minds of your followers. Offer exclusive deals to those who follow you. This could mean increasing the betting maximum for a limited time, mailed-out swag packs, or discounts on monthly subscription fees.
5. Always Stay Up-to-Date
Staying up-to-date on social media is critical, but it isn't one of the only ways that you should. You need to keep up with current trends in sports betting so you can make the most informed decision about what to offer betting on. If a team looks completely likely to win, you may only want to take small bets on that team.
You also need to look at what events are currently popular among bettors. Make sure that you offer more betting possibilities than your competitors do. This is a surefire way to get more business over time.
6. Limit Bets Appropriately
While it may be tempting to let players bet as much as they want on all events, this isn't a solid choice for you as a bookmaker. All the best pay per head sportsbook software operators have limits on their players to ensure that they don't win more than you can cash out.
Limit those who haven't bet with you before to smaller amounts. Bets over $1000 may be unsustainable. For repeat loyal players, you can move up to allow larger bets that will keep bettors around for good.
7. Nix Professional Gamblers
One of the reasons that bet limiting is essential is that professional gamblers can drive your business into the ground. These people gamble for a living and therefore know exactly how to drain your funds dry and make bank for themselves.
In addition to limiting bets, look out for the signs of professional gamblers and stop them from playing immediately. They bet high amounts of money well before the game. Amateur hobbyists will bet smaller amounts only days before a game.
Make sure that you're clear about your policy on professional gamblers when posting rules to your PPH site. This will give you recourse to deny these bettors and refund bets immediately. Your reputation will remain intact assuming that you're clear about your policies upfront.
Become a Successful Pay Per Head Bookie Today
While becoming a pay-per-head bookie is a fun and challenging journey, there are some ways that you can make it a smoother ride. If you know how to operate your sportsbook in a successful and meaningful way, you'll be raking in cash sooner than you ever could have imagined.
Now that you have some of the best tips for operating your PPH website, it's time to get started with the best services out there. Sign up today for your six-week free trial to learn what Ace Per Head can do to get your sportsbook off the ground.