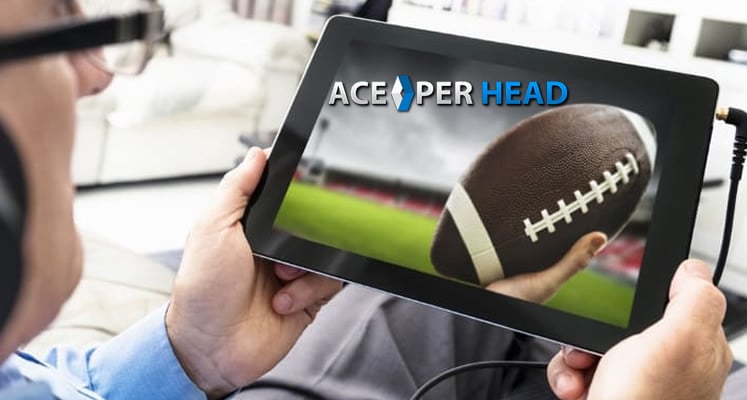 Website access is essential to any online bookie, and these days most agents have settled for the default sites provided by their pay-per-head service.
Factors to Consider When Creating Your Online Sportsbook
Opting to use the default site is a great way to start your business at a very low cost, and it serves small bookies who are content with keeping the size of their business as is. However, for any independent bookie striving to leave their mark in the annals of history the need to have a proprietary website is crucial.
If you happen to be one of those individuals and are curious about how to make a sportsbook website that can help you grow your business, then this article is for you.
The best way to get started by creating your online bookie site is to search for a pay-per-head site that provides the service of website creation, the right place to start your search would be to visit www.AcePerHead.com, the leader in pay-per-head services.
For those agents who dream of creating their own bookie brand, Ace Per Head offers the perfect setup, you choose your domain name, and they will provide you with hosting, and maintenance services for a small fee.
As part of their aggregated services, they offer bookie agents the possibility to choose the look and feel of their site from the many ready-made skins they have in stock, this will speed up the process while still giving you all the benefits of having your proprietary website.
If you are unable to find a skin that embodies the essence of what you want your online sportsbook to look like, then for an additional fee you can commission the creation of a custom website design. If you opt for this service, the launch of your website will be delayed a little bit, Ace Per Head guarantees you will not only be happy with the results, their graphic design team will exceed your expectations.
The great thing about working with a company with so many years of experience (they have been in business for more than 20 years) is that they understand what works and what doesn't and can help you make critical decisions about what your website will look like and how it will interact with your clients.
The front end of the site is not the only factor to consider when thinking about how to make a sportsbook website that will work for you and your players. While the front end is the part that will attract new clients, the back end of your site is where your players will feel motivated to continue playing with you.
How Much Do I Need to Start a Bookie Company?
You have to spend money to make money is a common saying, but does it apply to creating an online bookie site? How much startup capital do you need? Find out.
Ace Per Head, a leading sportsbook provider, will help you learn all about the basics of bookmaking and startup capital in this guide.
Read on to find out how much you need to start a betting company.
Common Bookmaking Expenses
To determine how much startup capital you need for your betting company, you must consider all of the most common expenses.
Unfortunately, starting a betting company isn't as simple as launching a website, so expect to invest in various things. While many are affordable, some expenses can cost several thousands of dollars.
Here are the most common bookmaking expenses:
Software
When starting a betting company, the main thing to invest in is bookie software. Not only will you use software to run the platform and set betting lines, but you'll also use it to manage finances and assist customers.
Many bookies invest in pay-per-head (PPH) services, which allow them to pay a certain amount periodically for each player they have. For example, if PPH service charges are as low as $3 to $10 per player weekly, a bookie will pay $500 per week if they have 50 players.
Keep in mind that Ace Per Head charges as low as $3/h, but other PPH services often charge more. When starting your company, get a general idea of how many players will use the platform, then Ace Per Head can help you set things up.
Equipment
Another expense is equipment, though you may not need to spend as much as you would on other things.
One of the main things to invest in is a computer with a good processor. As a bookie, you'll find yourself multitasking quite often, so you'll need a computer that can handle various tasks. In today's computer market, this can cost you anywhere between $400-600.
If you're starting a betting company that has a physical location, such as a casino, expect to spend thousands on gambling machines. A legitimate slot machine can cost over $10,000, so you would need much more startup capital than you would need for an online betting site.
Employees
Any time you start a company, you must consider hiring employees to help you.
One of the keys to having a successful business is good customer support. Because of this, you should hire representatives that know how to treat customers politely and resolve issues.
When outsourcing customer support to a service like Ace Per Head, the costs will be included in the PPH rate. However, American employees will expect to receive a minimum of around $10-12 per hour.
Website Development
The last major expense of starting a betting company is website development. Building a website can take several weeks when hiring a single person, especially if the site is dynamic. The cost can be anywhere between $1,000 and $300,000, depending on what your site includes.
To avoid paying all of this for your site, Ace Per Head can provide you with several templates to get your site up. This will help you avoid downtime and ensure your site is optimized for all sorts of betting.
Where to Start?
Now that you know about the main expenses of starting a betting company, you should know how to start the process.
Like any business, starting a betting company requires making a plan. To do so, you must consider several things, such as needs, finances, and the services you'll use.
Determine Your Needs
The first thing to do is determine your needs. Investing in all of the things we mentioned isn't necessary, but you will need to invest in a sportsbook provider.
Depending on the type of sportsbook business you'll start, you may also want to hire employees. However, anyone with a strict budget should focus solely on getting software until they earn more money.
Save Money
After determining your needs, the next thing to do is save money. As you can see, the costs of starting a betting company will vary depending on what you want.
Here at Ace Per Head, we recommend you save at least $10,000 to $15,000 for your company. If you open up a physical betting business, you may need more, but there's plenty of money to make with online betting.
Use Ace Per Head
The last thing to do before you become a bookie is to use Ace Pay Per Head.
Ace Per Head provides all of the tools a bookie needs for their sportsbook business, which can save you thousands of dollars. The main thing to worry about is the weekly pay-per-head rate, but you won't pay much if you have a small player base.
As you increase your cash flow, the amount you pay will not change unless you receive more players. Even then, the rate isn't proportionate to how much you earn.
Raise Your Bookie Startup
Ace Per Head wants to see your sportsbook business succeed, so begin raising startup capital as soon as possible. While some things can cost too much, the services we provide will help you maximize profits.
As we mentioned, save about $10,000 and you can cover most expenses until you attract more players. With our assistance, growth will be much easier.
Create a Mobile Betting Site
AcePerHead.com offers the most advanced online and mobile betting interface in the business. Another cool feature is that the backend can be customized with the color scheme of your choice. This way your front-end and back-end will have a cohesive feel, and it will help your branding efforts.
If you want to create your own online bookie brand, you need to have your own domain and choose the pay per head service that will offer you the best hosting and maintenance service in the industry and offer the best website front-end designs at an affordable price.
Bottom Line:
Your website needs to be pleasing to the eyes, functional, and user-friendly, for this reason, your best bet is to register with AcePerHead.com and have their expert graphic design team, and web developers create the best bookie site for you.