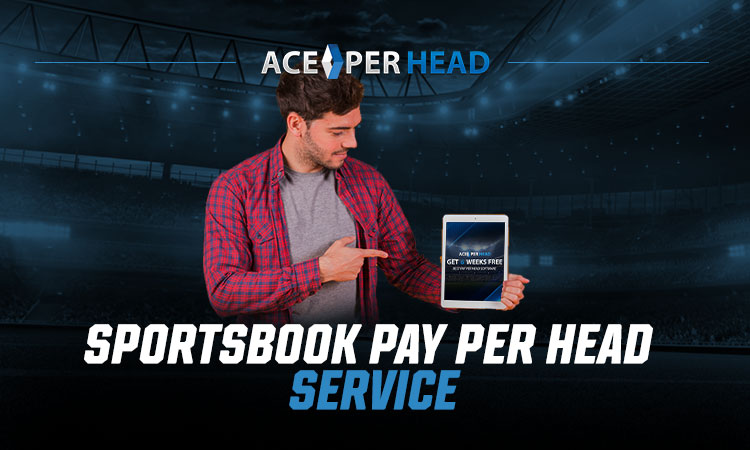 Becoming a bookie is a promising way to earn a lot of money. While the process is simple enough, a sportsbook pay per head service makes everything simpler.
Thanks to the internet, sports betting has become something that many people are getting into. Today, it's easier than ever to launch a sportsbook service and generate income from creating bets.
With a sportsbook pay per head service, both players and bookies can benefit from several features. Ace Per Head can help any bookie maximize profits, so we'll outline everything you need to know to get the most out of your sportsbook.
So what is a sportsbook pay per head service? Keep on reading to find out!
Pay Per Head Explained
Pay per head is a pricing model that many sportsbook software providers use. It involves charging a bookie a certain amount for the number of players using their platform. The more players a bookie has, the more they'll have to pay.
This gives bookies more freedom over how they operate, as they're not required to pay more than they can handle. Not only do they get access to sportsbook software, but they can also take advantage of other services that the provider offers, such as outsourced customer support.
An Overview of Bookmaking
Bookies are well-known in sports betting, as they're the ones that create bets and set odds. Without them, sports betting wouldn't be as popular as it is today.
Before you start learning how to start sportsbook betting, you should get a better understanding of what bookies do. While they're prominent in sports betting, they can also offer casino games.
Sports Betting
Bookies have full control over the bets on their platforms. When you enter a site and see the odds of a bet, it was placed there by a bookie.
Sports betting is much more complex than other forms of betting because it requires real-world information. If a bookie doesn't know much about sports, they can't set reasonable odds that'll earn them money.
When someone is new to bookmaking, they're often advised to offer services for only one sport. This makes it easier for them to manage their time while also bringing in money to expand.
Casino Games
One of the main features of using a pay per head service is being able to start a pay per head casino. If you're a bookie that's looking to maximize profits, offering casino games is a simple way to do so as you can attract more players.
Sportsbook software providers typically have a variety of casino games that can quickly be imported into a bookie's platform. Games like slots, poker, and roulette are all common in online casinos, so expect to see several variations of them that you can use.
The best part about implementing casino games into your sportsbook service is that they're automated. When players deposit money, they can immediately start gambling. This allows bookies to generate passive income while focusing on sports betting.
Should a player run into a problem with one of your casino games, you can have the sportsbook software provider resolve it. This is another benefit of using PPH sports betting services.
Why Bookies Prefer Pay Per Head
Using a pay per head service isn't something that only beginners use. It's also popular amongst the most successful bookies in the sports betting industry, and for good reason.
Bookies prefer PPH software services because they come with convenience, security, and affordability.
Convenient
When using a pay per head service, everything you need can be accessed from one source. Instead of having to invest in multiple things, a sportsbook software provider will have tools to help you implement things and maintain your platform.
Secure
Pay per head services also give bookies and players added security. Using things like cryptocurrency and two-factor authentication, players can bet without having to worry about someone accessing their funds. Winnings can also be distributed within the software to prevent a third party from intercepting them.
Affordable
For bookies, pay per head services are highly affordable. While many services charge flat rates, you'll only pay for what you need when using pay per head.
When You Should Use Pay Per Head
Determining when you should use a pay per head service is up to you. However, we encourage anyone interested in becoming a bookie to use one as soon as they start.
If you already have a sportsbook service, you can transfer everything over to a new PPH service without running into any issues. They'll have stellar customer support that can help you transition and prevent as much downtime as possible.
The one thing we can recommend that everyone does before using pay per head is to save some money. While you won't pay large upfront fees, you must ensure you have enough to cover everyone when they start betting on your platform. Aside from that, you'll need extra money to distribute winnings.
Is Sportsbook Pay-Per-Head Legal?
Are you concerned about whether or not pay-per-head betting is legal? We've put together a guide on the laws revolving around this type of betting.
Between 2018 and now, gamblers have invested over $20 billion in sports betting across the US. This growing market is extremely lucrative and allows you to engage with your passion for sports. The only lingering question for many gamblers is, is it legal for me to become a bookie?
Here, we're going to discuss what exactly a sportsbook pay per head bookie does and whether or not their operations are legal. Read on for some intel as to whether or not you can legally offer bookie services to eager clients and make a lot of fast cash.
Sportsbook Pay Per Head Basics
Sportsbook pay per head (PPH) sites are online platforms where bookies can take bets. You pay Ace Per Head a small fee for each player that you have and we help you with all the logistics of being an agent. These logistics include website creation and development, customer support, automated updates, payment method set-up, and security features.
PPH services are also called price-per-person sportsbooks because of the way that you pay our experts in exchange for having your bookie software fully managed. You give us around $10 per person rather than paying a flat fee, which makes your business scalable. It also ensures that you never need to pay more than you're making.
Using PPH services is legal in areas where sports betting is allowed. However, even within the US, there are a plethora of location-based restrictions on the legality of being a bookie.
Is Being a PPH Agent Legal?
While it used to be illegal nationwide, a 2018 court case (Murphy v. NCAA) struck the ban that had been on sports betting since 1992. The new legislation didn't make sports betting legal everywhere, though. Instead, it left the decision of whether or not to allow bookies to operate within a state to that state's government.
States Where Sports Betting Is Legal
As of 2021, sports betting is fully legal in the following states:
Arkansas
Colorado
Delaware
Illinois
Indiana
Iowa
Louisiana
Maryland
Michigan
Mississippi
Montana
Nebraska (some betting only)
Nevada
New Hampshire
New Jersey
New Mexico
New York
North Carolina
Oregon
Pennsylvania
Rhode Island
South Dakota
Tennessee
Virginia
Washington
Washington, DC
West Virginia
Some states currently have legislation to legalize sports betting but have not yet passed it. These states are:
Alabama
Arizona
California
Connecticut
Florida
Georgia
Hawaii
Kansas
Kentucky
Maine
Massachusetts
Minnesota
Missouri
North Dakota
Ohio
Oklahoma
South Carolina
Texas
Vermont
If you do not see your state on these lists, sports betting is not legal in your area. You cannot legally become a bookie.
However, it is possible for you to migrate to a new state and become a PPH agent. Since it's such a lucrative endeavor, this may be a worthwhile investment if you're passionate about sports.
What Are the Penalties for Running a Sportsbook in These Areas?
The penalties for running a sportsbook in restricted areas vary from state to state. They generally come in the form of fines.
If your bookie business is deemed a misdemeanor, you will receive a fine of up to $1000. If it is deemed a felony, you might find yourself with a hefty fine of around $20,000. Felony gambling charges may also carry jail sentences of up to 3 years depending on the state that you're a bookie in.
It's best to simply avoid doing anything illegal and move to another state if you want to become a bookie.
The Future of Sports Betting
At this point, you likely are wondering what the future of sports betting looks like. It actually is overwhelmingly positive.
The most obvious changes will be for states like Washington and North Carolina. These states have authorized and legalized sports betting but have not yet launched the market for it. These states have a lot to look forward o!
Unfortunately, some legal markets are also becoming stagnant. This is because they are seeing more and more restrictions regarding online betting. However, experts believe that these restrictions will soon be loosened because of the large amount of tax money that legal betting can provide for state governments.
The states with current proposed legislation generally look likely to approve sports betting within the next few years. If you live in one of these areas, keep a lookout for changes to the legislation and its progress in court. You might be setting up your PPH platform within the next couple of years!
Since the market is expected to rise by almost 18% per year between 2021 and 2026, this is a great investment to make.
Setting Up Bookie Services Legally
If you're in an area where becoming a bookie is legal, awesome! It's time to start setting up your platform.
To ensure that you get the most out of your PPH sportsbook, you'll need to select a reputable provider. If you don't, you might wind up losing a lot of money. You also may encounter legal issues if the platform isn't registered or licensed to operate within their state, so make sure that you read reviews and reach out to the experts before choosing to put money on a platform.
Ace Per Head is a widely-trusted private bookie service that operates legally across the US. It originated in Costa Rica, but people in any state where gambling is legal can become a bookmaker with us. You can also take bets from people all across the nation assuming that they're from places where sports betting is state-approved.
One awesome thing about Ace Per Head is that you never know who you're working with or where they're from. While they must be validated as someone who can legally place bets on sports, you don't get access to this information unless they offer it. In the unlikely event that you're duped into offering services to someone in an area where gambling is illegal, you likely won't be held responsible.
Secure Your Player's Information
Your player's location isn't the only thing that you don't have access to. You also will never need to learn their name, and neither will Ace Per Head's experts. Instead, each player will simply be randomly assigned a number that we will all use to identify them.
You may be wondering why this is beneficial to you. After all, don't you want to know who you're working with?
The answer to this question is, surprisingly, 'no.' Being a legally operating bookie requires security, discretion, and safety above all else.
Knowing your player's information and storing it on a website or server leaves it open for malware attacks and theft. This doesn't just ruin your reputation but could cause a lawsuit.
In addition to caring about your player's privacy, we also take yours very seriously. You will also be randomly assigned a number so neither Ace Per Head nor your players know who you are. In the event of a breach, this keeps you protected as well.
Pay Your Taxes
Any business that's operating legally needs to pay taxes to both the state and federal governments. In fact, this is a big reason that sports gambling is becoming legal in the first place. If people are going to place bets on sporting events, the government figures that they might make a profit off of this market as well.
If you do not pay your taxes, it does not matter whether gambling is legal in your state. You will be operating illegally.
Bookies should be prepared to pay income taxes just as any other business would. They also may be required to pay a sin tax depending on the state that they're in. Sin taxes are essentially extra taxes that people need to pay on gambling, cigarettes, and alcohol.
Keep track of how much you owe and how much you need to set aside for taxes. If you work with Ace Per Head, our experts will help you to pay the appropriate amount of taxes on your earnings. You also will have access to round-the-clock support if you have any questions about your earnings.
Now that you the basics of sportsbook pay per head and their legalities, it's time to get started.
You'll get started with our reputable platform for free. While this trial has no obligations, you'll still get access to our website creation services and customer support during its duration. Since we're committed to helping you make legal money as a bookmaker, we're excited to hear from you soon.
Start Taking Advantage of a Sportsbook Pay Per Head Service Now
When you're ready to use a sportsbook pay per head service, ensure that you know what you'd like to offer on your platform. The more information you can provide to the sportsbook software provider, the easier it'll be to implement everything.
Pay per head is one of the best models to use when you'd like to grow, so don't hesitate to use it over other pricing models. If you'd like, you can charge players to cover the costs of the sportsbook pay per head service.
Sign up for our services today to create your personalized package. Ace Per Head is the most affordable sportsbook pay per head service you'll find!