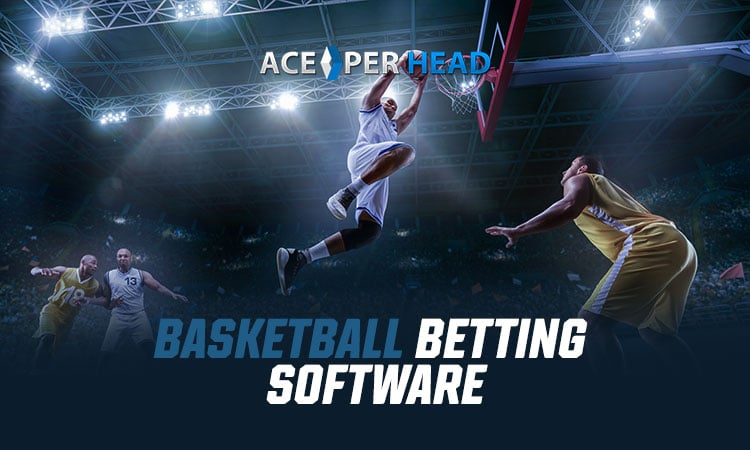 Do you want to win big by betting on NBA games? If so, you have to check out this list of NBA basketball betting software to help you earn big bucks.
Did you know that NBA basketball betting software can benefit both players and bookies?
Using The Best NBA Betting Software
Many people enjoy sports gambling because it allows them to earn money predicting something they like watching. Sports betting offers something that typical casino games don't: strategy.
Whether you're a player or a bookie, most of your sports betting interactions will happen using price per head sportsbook software. Ace Per Head provides the best NBA basketball betting software to ensure everyone involved can have a good time.
We'll outline how you can get involved with sports gambling and take advantage of betting software. In no time, you'll be earning massive profits.
Read on to learn more about sports gambling and NBA basketball betting software!
Entering the World of Sports Gambling
When it comes to sports gambling, it doesn't take much to figure out where you need to go. The ones that'll have a harder time are the bookies because they'll need to find a decent sportsbook provider. However, anyone can find good results if they know what to look for.
As a Player
If you'd like to start betting on the NBA and other sports, you can look online for bookies within minutes. You'll want to find someone that has reputable reviews, so ensure that you research a sports betting platform before depositing money on it. This will ensure you don't waste your money on an illegitimate platform.
You should look for a welcome bonus or no-deposit promo, which are common in sports gambling. These bonuses can come in the form of extra money and free bets. Bookies often offer these when they're trying to attract new players.
As a Bookie
Those that want to offer sports betting services can go through a similar process. However, you'll be looking for sportsbook providers instead of bookies.
A sportsbook provider is a company that offers the software that bookies need to host their platforms. This software lets bookies create bets, manage transactions, and communicate with players. Here at Ace Per Head, you can sign up for a customized package to get the most for your money.
As you would when seeking a sports betting platform, you should read reviews before investing in sportsbook software. The best sportsbook providers are those that offer services outside of the software, such as custom websites and customer support.
What Does Pay Per Head Even Mean?
Instead of paying a web developer hundreds of thousands of dollars to put together a website for you, and instead of paying for the software that you would need to build your own website, you just pay a platform such as AcePerHead.com for access to the structure that they have already put together – including robust basketball betting software to help build action in that sport.
Each week, the platform will charge you a fee for each active betting client that you have on your rolls. Some platforms just charge you for every client on your list, which means that you have to keep an eye on the bettors on your list and occasionally purge the ones who aren't placing any bets. Other platforms, including AcePerHead.com, only charge you for clients who have placed a bet in the last week. That's a real bonus because it saves you time tracking the action for each client. The pay per head fee is the same, whether your client placed one bet that week, or if your client placed a dozen bets. So the more action you can drum up, the more revenue you will make per client.
Why is AcePerHead.com the Best Choice?
There are pay per head services that are cheaper than AcePerHead.com in terms of the weekly fee that they charge. However, the saying that "you get what you pay for" is just as true in the pay per head sportsbook platform as it is elsewhere. The basketball betting software that you get access to with AcePerHead.com is just the tip of the iceberg when it comes to the advantages of using our platform to host your sportsbook.
One advantage is the professional appearance of your sportsbook agent website. There's really one reason to pay as much as $5 per week for each of your sports betting clients, just to have a prefabricated website that doesn't look any better than what you could have made for yourself on Wix or Weebly. When you sign up with AcePerHead.com, you get a customized skin that you can optimize to suit your personal style and what you want your sportsbook to reflect. Remember that the big casinos in Las Vegas, Atlantic City, and elsewhere have sparkling sportsbook websites, and if you are going to draw a significant amount of business, you need a website that looks comparable to the top basketball betting sportsbooks in the industry. While AcePerHead.com is slightly more expensive per week than the value sportsbook platforms, the appearance alone will make a significant difference in your marketing push.
Another advantage is the greater variety that you can offer your betting clients. The cheapest pay per head sportsbook platforms just offers you access to the major sports leagues, in terms of offering matchups with a point spread and a point total. However, your ability to offer fun side props – not just to build engagement but also to build revenue off the additional wagers – is limited. Also, depending on the value platform, you may have a difficult time adjusting your point spreads in real-time, which can be a real problem if you have unbalanced action on one side of the spread or the other.
With Ace Per Head, you can get in and change those point spreads at any time, and you can also offer in-game betting so that you can add more props that come and go as a particular game goes by. You also have access to more horse racing tracks, more casino games, and other extras that will add up to more revenue in two ways – your betting clients will have more opportunities to wager on your page, and as your book grows in popularity, you will have more people placing wagers each week as well. It's a win-win when you choose the best sportsbook platform in the industry.
Why Bookies Should Offer NBA Betting
If you'd like to become a sports bookie, offering services for NBA betting is highly recommended. This will make it easier to expand your audience and it creates an extra stream of income.
Offering NBA betting requires just as much work as any other sport. While you'll need to keep up with the teams, the season only lasts for about 5 months. During the offseason, you'll have plenty of time to research everything you need to know before the next season begins.
Passive Income
Becoming a bookie is a simple way to earn passive income, and you'll earn even more when offering NBA betting. The most work you'll have is coming up with bet odds, but that doesn't take much time.
After bets are live, the sportsbook software will automatically receive and distribute money. Thanks to automation, you can offer sports betting services 24/7, which will further help you expand your audience.
When using software from a sportsbook provider that offers customer support, you won't have to worry about paying employees. This will help you maximize profits and keep expenses as low as possible.
Affordable Entry
Starting a sports betting business is quite affordable compared to many business ventures. While you'll need an initial bankroll of anywhere between $10,000 to $20,000, you'll quickly earn that money back within the first month or two after becoming a bookie.
If you opt for a pay per head service, you'll pay for the number of players that use your platform. For example, if a sportsbook provider charges $15 per player and you have 10 weekly players, you'd only pay $150 weekly.
Being an online bookmaker is the best route because of its affordability. Pay-per-head bookies also get access to outsourced services from the sportsbook provider that others don't get.
Turn a Hobby Into a Career
Aside from the money, another thing that makes becoming a bookie a great idea is being able to turn a hobby into a career. Anyone that loves sports can become a pay-per-head bookie if they're willing to make the initial investment.
For the little amount of time you're required to work, you'll enjoy every moment because it revolves around something you love. Keeping a positive mindset will ensure you find success in the world of sports betting because you'll be less likely to get stressed with a problem arises.
Start Using the Best NBA Betting Software Today
Now that you know all you need to know about NBA betting, it's time to get involved.
If you're looking to bet on teams and players, set a budget before betting on anyone. Consider spending some time observing other players and outcomes to get a better idea of what you'll be getting into.
Those that want to be sports betting bookies can use our NBA betting software. Not only is it easy to use, but you can also outsource several services to us to make your life easier.
Check out this software demo to see how our pay-per-head service works.
The Definitive Guide to Basketball Betting Software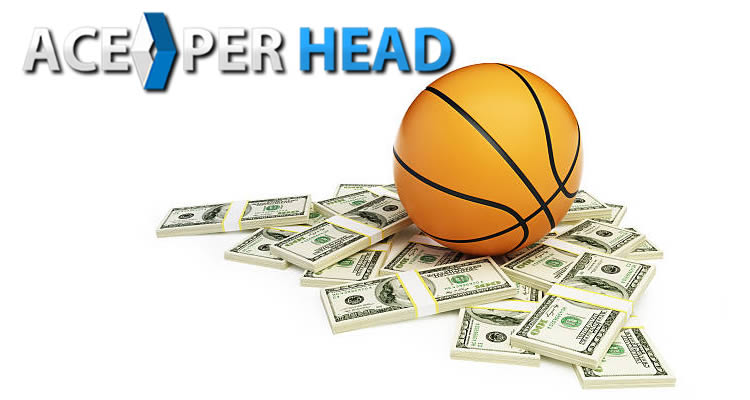 The world of basketball better is exciting and growing. But to get the most excitement, you have to have the best software. Here's a guide on what to look for.
Currently, the big buzz in the online gambling scene is the NBA's agreement with MGM Grand in the sports betting space. However, you too can get in on the action—with the right betting software.
MGM's historic partnership is the first such arrangement between a gambling enterprise and a professional sports organization. The agreement allows MGM to use MBA logos and highlights.
It also allows MGM to access the NBA's direct data feed. Like other smart gaming entrepreneurs, however, you can still claim your piece of the March Madness cash cow.
For the definitive guide to basketball betting software, keep reading.
The Right Software for Basketball Betting Success
With Ace Per Head, there's no need to spend thousands of dollars developing your website. Instead, you can use that money to market your business.
You can access the service for a nominal fee per player. With your subscription, you'll receive powerful basketball betting software that will help you to build your client list.
Each week, you'll only pay for the clients who use your site. This pay scheme is much better compared to other services that charge you for every client every week, whether or not they make a bet.
Furthermore, you'll pay a flat rate per client. For example, a client might place one bet or 100.
Either way, your subscription fee remains the same. With flat-rate pricing, each player offers you more value. The more you compel a player to bet, the more you'll make.
Ace Per Head isn't the most expensive service, but it's also not the cheapest. You could look for a subscription service that charges less.
However, it's only fair to warn you that cheaper price-per-head competitors don't come near matching the features available with Ace Per Head. What's more, basketball is just the beginning of what's available with this cutting-edge gaming platform.
Maintaining Your Edge in B-Ball Betting
When it comes to making the most profit per client, you can use the same tactics as a veteran sports better to make informed decisions. With professional basketball, for instance, you want to pay attention to schedules.
It's important to track schedules as the season progresses. There's a logic behind this tactic—most teams don't perform well when they're tired.
Schedule tracking is similar to tracking player injuries. As an example, you wouldn't bet on a horse that's tired or injured.
In the past, only hard-core gamblers could keep a sharp eye on player schedules. Now, however, technology makes basketball schedules easily available to everyone.
It's a good idea to make schedule tracking a part of managing your business if you're going to focus on basketball. You want to look for when a team might go through rough patches. These are the times when you'll find that a team is tired or fatigued.
However, it's more to this tactic than knowing when a team might not perform its best. You'll also need to keep an eye on when the betting line overlooks player fatigue.
When this happens, the betting line will overvalue the team. Betters in the know have a better chance of winning by betting against the team when this happens.
However, here is where you can turn a substantial profit. You can offer promotions that will compel your players to bet in your favor.
Developing a Winning Strategy
When launching your gambling enterprise, the most important thing that you can do is to learn the entire industry. For example, you want to learn about recent trends in sports betting.
You need to understand the landscape of the space. You also want to know what draws better interest. For example, if you're focusing on basketball, March Madness is your most profitable time of year.
Sports is a complex industry. As such, you'll need to perform detailed research. This research will serve as a major factor guiding the scope of your gambling enterprise.
In general, there is an increased demand for gambling. Already, a lot of betters have taken to the internet to place wagers.
If you want your gaming website to focus on basketball, analyze the current environment. It's important to know what to offer your players. This understanding will help you to enhance your online sports bet profits.
The Best Software for Taking Basketball Wagers
With Ace Per Head betting software, you can present a professional image for your gambling website. Again, you could find a platform that costs less. However, how many fans do you think will trust their hard-earned cash to a site that looks like you made it using Wix or
Weebly?
With an Ace Per Head subscription, you'll have access to customized skin. You can tailor it any way that you desire. Most importantly, you can create any image that you want to reflect.
Think of the big sportsbooks hosted by well-known casinos in Las Vegas and Atlantic City. These gambling enterprises host sparkling, professional sportsbook websites.
There are also other highly professional gaming sites on the internet. This professional presentation is what makes players trust a site enough to make a bet.
Ace Per Head costs just a bit more than a bare-bones sportsbook service. However, the professional appearance of Ace Per Head software will pay for itself many times over.
With Ace Per Head, you'll have access to more than cutting-edge gaming technology. You'll also have your own team of dedicated live agents to take bets and answer player questions.
Also, you can offer more than basketball on your gaming site. Whether you want to offer other sports or casino games, we have the perfect attractions to draw in your players.
March Madness and Sports Betting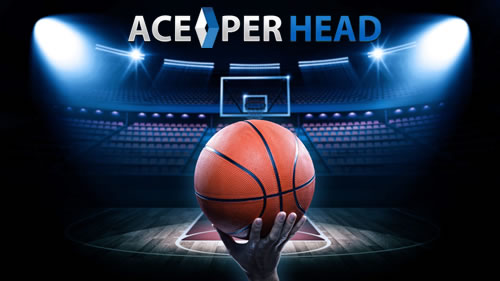 One of the most exciting sports events each year – for basketball fans and sports betting enthusiasts alike – is the NCAA men's basketball tournament, known as March Madness.
In 2019, the tournament took place, according to the American Gaming Association, 47 million Americans placed bets on the tournament, totaling approximately $8.5 billion. 2019 was the first year when legal sports betting was possible outside the state of Nevada for U.S. sports bettors. That didn't mean that people wouldn't still stream to Las Vegas to put down wagers on the tournament, but seven other states had also legalized the wagering action, and 23 other states have since legalized sports betting ahead of the 2021 edition of the tournament. There are many ways for sportsbook agents to take advantage of these opportunities for their clients.
One of the biggest sources of interest is the ability to fill out brackets that predict the outcome of each matchup for the collection of 68 teams that play for the title. Pools also generate a significant amount of interest. A lot of the wagering action in 2019 went toward those brackets, with over 40 million bettors putting down about $4.6 billion on 149 million brackets. The average betting fan fills out four brackets, averaging about $30 per bracket. Nearly 20 percent of adults in the United States put down a wager on the NCAA basketball tournament in 2019, and about 18 million people also put down bets with a sportsbook (either online, with an in-person bookie, or with a friend), totaling about $3.9 billion in action. So you can see that there is a lot of potential money for you to make if you use a platform that has the right basketball betting software.
If you haven't considered bringing your sportsbook onto an online platform, then it's high time that you think about joining a basketball betting software site such as AcePerHead.com. We have helped hundreds of sportsbook agents transform their sportsbooks into the primary revenue stream in their lives, freeing them from the need to work 9-5 jobs. Let's take a look at some of the reasons why you should consider bringing your basketball betting sportsbook onto a pay-per-head platform.
Cashing in on March Madness
Luckily for you, MGM's exclusive deal ends with the right of the gaming company to market itself as the official partner of the MBA and WNBA brands. What this means is that as a sports bookie, you can continue to cash in on exciting events such as March Madness.
Filling out brackets is one of the biggest draws of clients who love to bet on basketball. During the playoffs, sports bettor might try to predict the outcome of each matchup among the teams that will compete.
Fans love March madness because it's a time of fierce competition. Everything's at stake. After all, the top basketball teams are competing for the most prestigious title in the game.
This winner-take-all competition draws a lot of interest. In 2019, for instance, players put a lot of action into the tournament.
40 million basketball fans placed wagers on 149 million brackets. In total, they spent $4.6 billion betting on the season. On average, gaming clients filled out about four brackets and bet about $30 per bracket.
Among all adults in the United States, nearly 20% of the population bet on the NCAA tournament in 2019. 18 million of those fans made their bets with an online sportsbook. Resultantly, sportsbooks captured around $3.9 billion of the season's action.
You can claim your piece of the March Madness pie as a sports bookie. Also, you're not limited to the NBA.
You can also offer wagering for college basketball. However, you need the right tech to get in on the action.
Getting Into the Game
Most new gaming operators have one goal in common. They want software that will give them a real solution to their challenges. However, they also want to provide the best client experience possible.
Over the last ten years, gaming technology has come a long way. What's more, it continues to improve in serving the needs of bettors. For example, pay-per-head software such as Ace Per Head is one technology solution that can do it all.
Ace Per Head is the most cost-effective and easiest-to-use sportsbook on the market. For this reason, Ace Per Head is the leader in the online gaming field. When you subscribe to Ace Per Head to run your gambling operation, you'll receive much more value than your investment.
More importantly, you'll keep complete control of your players and profits. Furthermore, the platform enables you to provide a value-added online gaming experience.
Ace Per Head uses the most reliable and flexible betting software available. What's more, it's designed specially to meet the needs of North American basketball and gambling fans.
Why NBA Basketball Betting?
Out of all the sports to bet on, basketball happens to be one of the most entertaining. Not only does the NBA have a lot of superstars – like LeBron James, Kawhi Leonard, and Steph Curry – but it also has 30 teams that compete 82 times in the regular season.
Being able to bet on these superstars and teams so often gives players a plethora of options. Whether you're a seasoned gambler or someone new to sports betting, you won't have a problem winning with NBA basketball betting.
Another thing that makes betting on the NBA great is its popularity. It doesn't matter which team you're interested in, you can find various resources to help you make decisions. Using predictions and talking to fans will give you a good idea of what people think will happen.
How to Place Winning Bets
After creating an account on a sports gambling platform, you can deposit funds and start placing bets. Depending on the platform you use, you may be able to bet within the same day, though some services make you wait for security reasons.
Sports gambling isn't just about hoping a bet goes your way. Strategy is involved, so you should know what to do to increase your odds of winning.
Research Different Teams and Sports
Before betting on anything, think about the sports you're interested in. Research various teams of that sport to get a good understanding of how well each team performs.
While the NBA is a great league to bet on, the regular season doesn't last all year. During the offseason, you'll need other sports to bet on.
Avoid betting on the teams you root for because you'll likely make biased decisions. This will negatively affect your game, so bet only on teams that you're indifferent about.
A common misconception that people have is that they should be betting on winning teams. However, you can bet on losing teams and still earn money. The only thing that determines if you win is whether you're correct, it doesn't which team is considered the underdog (though betting on a winning underdog brings more money).
Limit Your Bets
After researching different teams, the next thing you should do is come up with a certain amount of money that you don't mind losing. This amount will be your betting limit, which will prevent you from overspending. It'll also help you prevent gambling addiction.
Limiting your bets is crucial if you'd like to find the most success because it'll force you to think more about what you're doing with your money. Those that don't limit themselves often end up losing everything, so be adamant about setting a budget.
Choose a Type of Bet You're Comfortable With
When using the platform of the best sports betting bookie, you'll have access to several types of bets. In the beginning, you should use only one type of bet that you feel comfortable with until you gain more experience.
One of the simplest bets to understand is the straight bet. There's nothing special to this type of bet, you just bet on the team you think will win. It doesn't matter how many points the winning team has over their opponent, you'll receive money.
Basketball Wagering Software for Bookies
These are just five of the ways that you can bet on basketball betting software and use it to your advantage. Of course, your mileage may vary, so it is best to do your own additional research before placing any bets on these teams or these games.
But, what if you would rather have your own online sports betting business? Do you want to be part of a profitable industry such as sportsbooks?
5 Ways Basketball Betting Software Can Help You

When it comes to basketball betting, having the right basketball betting software can be a game-changer. Here are 5 ways that happen.
College basketball. It can be a great sport to watch if you are a die-hard basketball fan looking to bet on teams leading up to one big tournament.
Along with watching the sport, it can be a profitable sport to bet on. In 2019, there was $8.5 billion in bets on the March Madness tournament.
In order to be part of that $8 billion these days, you need to join an online sportsbook. If you are new to betting online, the basketball betting software can be a little more intimidating than just calling a bookie and placing a bet.
So, with that in mind, you might want to know how do you use this platform to your advantage. Well, these are five tips for online sports betting.
1. Look for Home Underdogs
One of the best bets that you can make in college football is picking the right home underdog.
Why is this? Because, bettors tend to like to back a favorite, especially small favorites on the road. Sportsbooks know this and it can leave an opportunity for a sharp bettor to make a profit on an underrated underdog.
Since 2019, home underdogs in basketball are more likely to cover a spread than not do so. Yes, this is not a perfect system and some teams are bad enough to deserve to be home underdogs.
However, on the college level, you have to account for the home atmosphere when fans are actually allowed to show up and account for the fact that these kids are playing in front of their families, friends, and classmates.
College is also a level where, because of the ranking system, some teams may want to come out and play their best game in front of their own crowd against someone that is very highly ranked. This can especially be the case if the home team themselves is not ranked or feel they are not getting the attention in the rankings they deserve.
On top of that, college basketball has a very intimate atmosphere with fans, and the sport allows those fans to be closer to players than any other sport.
More times than not, a home underdog is going to be a good bet for you, especially if that home underdog is only that by a few baskets.
2. Non-Major Teams
Another good tip for a college basketball bettor is to try and target teams that are in a non-major conference.
In college basketball, some of the best basketball programs in Division I are referred to as "Major" programs. These teams include ones such as Duke, Kentucky, North Carolina, UCLA, and much more.
What does this mean? It means that these teams are usually regarded as more popular and better than most teams in the country.
That also means that because of their reputation, they can be bigger favorites than they deserve and with more eyeballs on them, their lines are likely to be more accurate and have more action on them than non-power conference bets.
Luckily for you, the bettor, that also means that the teams who are not considered majors have the opposite effect.
This means that there is not as likely to be as much betting on these teams, bookies might have these lines be less accurate because of that. You might get a couple of extra points with these teams in a spread that you normally would not.
Since 2019, do you know who the teams with the best records against the spread have been? It has been teams like U Penn, Missouri State, Chattanooga, E Washington, Yale, and South Dakota St.
With these numbers, it is worth looking at teams that are not as popular and not as historically successful. Smart bettors look for hidden gems, and these teams are where you are most likely to find that.
3. Follow the Trends
Something else that you should pay attention to is how good certain teams are in certain situations. This may not always benefit you because it is hard to be perfect when it comes to betting, but it can give you a much better idea of what to expect and betting ideas that you would not normally think of.
For example, let's take a look at Valparaiso. Some people reading this have probably barely heard of that school and are questioning why it is noteworthy. Well, this school has the best record against the spread against ranked opponents since 2019, at 3-0 respectively.
There are teams like this that you can follow the wave and make a good profit off of. However, there are also team trends that you can follow that will make you want to fade a certain team and make some money by betting against them.
One example from last season was Duke. Normally one of the best teams in the country, they struggled last year, with just a 9-15 record against the spread.
This means that if you bet against Duke for every game last season, you would have won about 2/3 of the time. To be a smart bettor, you need to pay attention to these trends and pick it up early if something feels off to you.
4. Take Live Opportunities
Another option that you have for betting sports is to place live bets on a game. Now, you could be opening up Pandora's Box if you do not know what you are doing here because there are a lot more betting options that you have with this option than doing everything before a game.
However, there could be good things to look for that you can use to your advantage.
One of those for example would be to bet on a team that is trailing at halftime. Let's say that Gonzaga is off to a slow start and is only up by five points at halftime rather than 15 points.
One option you have is to hedge your bet by placing one on the other side, or double-dip and perhaps get Gonzaga at a friendlier line at halftime than you might have gotten at the beginning of the game.
Another example would be over/under bets. Let's say at the beginning of the game, you bet that a game would go over 126 points.
In the first half, the two teams might put up 95 points between them already and you are very likely to win your over bet. At halftime, the over/under line might chance to something around 165-170 points to reflect the high scoring that has occurred so far.
One option you would have in this situation is to place an additional bet and possibly go under if you believe the teams will not keep up their scoring, or go over if you think the teams are good enough to sustain it.
5. Fade Ranked Teams
Lastly, as mentioned above, something to pay attention to in college basketball is the matchups that ranked teams play. The public tends to like to back the ranked teams because they view them as favorites and better than everybody else.
But, a sharp bettor may be looking for the more under-the-radar bet, and that usually involves either a lower-ranked team or a non-ranked team. To do this, you need to pay attention to a ranked team's schedule and trends very carefully to figure out a weak spot in the schedule.
Also, some teams, in particular, are very good against the spread when it comes to playing ranked teams. Plus, with ranked teams, there can be a target placed on their back for lesser teams.
So, you need to check these resources carefully and see if there is a spot where a certain team can take advantage of a ranked team. If there is, and it is less known, the ranked team will likely be a heavy favorite and you will either get a very friendly spread or an even friendlier money line.
The money line in particular against a ranked team can mean a big payday for the average bettor. So, do not be afraid to take these bets, even if no one else around you is convinced it will happen.
Your Partner in Basketball Betting
Now you've reviewed the definitive guide to basketball betting software. With pro sports taking more of an interest in online gaming, there's never been a better time to get in on the action. Give Ace Per Head a try and take your hoop dreams all the way to the bank!
Ace Per Head has led the online gaming industry for more than 22 years. We're the most trusted pay-per-head platform in the industry.
What's more, we can help you keep your players. Over the years, we've maintained 99% customer satisfaction. With this kind of performance, you have everything you need to build a successful online gambling business.
Don't wait. Sign up for your 6-week free today.