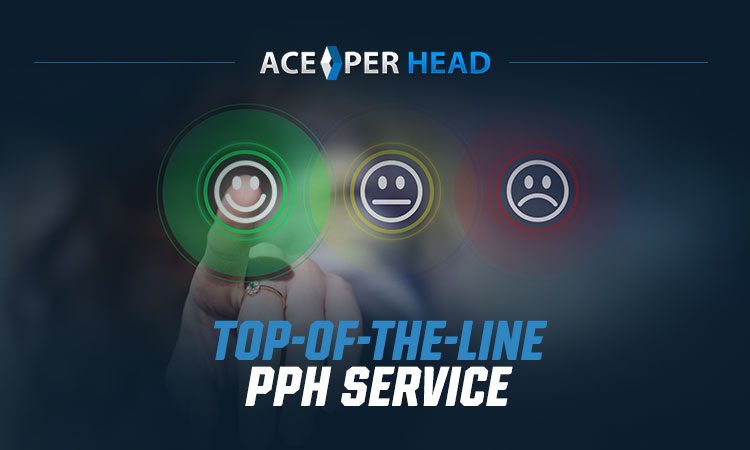 A pay-per-head service is a company that caters to people who want to book action on sports. They provide a fully inclusive turnkey website that has thousands of sports betting options for agents and their players to bet on each and every day.
All lines are updated up to the second and managed directly by the pay-per-head (PPH) service.
Top Lines
One of the best pay-per-head services in the current market is AcePerHead.com and they have been in the business for over 25 years. They have some of the sharpest lines in the industry and are one of only 15 books that have their lines featured on DonBest which is the top odds provider in the North American market.
Ace Per Head has a team of betting lines managers updating and managing lines 24/7. They take an average of some of the biggest books in the market and then move the line according to where the action is coming in and then they utilize the super-sharp players in their system to move the line fast and accordingly. As a result of this Ace has one of the best hold percentages in the business for bookies with a weekly average of 14%. In layman's terms, this just means agents make more money at Ace because the lines are very sharp.
In addition, Ace Pay Per Head has English-speaking customer service representatives, which makes communicating with them much easier than most pay-per-head services with foreigners working for them with English as their second language. This means any request will get done correctly and efficiently because there is no language barrier issue.
Price and Payments
The price for Ace's pay-per-head service is as low as $3 per active player per week, which can be paid by using various scratch-off gift cards which can all be bought anonymously and at most convenience stores. This is a great feature they have because it makes it much easier and more convenient than paying with the traditional methods of Money Gram and Western Union, even though they accept those methods as well.
They also accept cryptocurrencies such as Bitcoin, Ether, Litecoin, and Stellar which are also anonymous and very easy to use, and if an agent pays using those methods then they have a promotion where they get up to 20% off.
Promotions
Lastly Ace has various initial starting promotions with as much as up to 6 weeks free, which is more free weeks than any PPH service offers in the industry. The 6-week promotion can be had when an agent makes an initial deposit of $500. Then the agent will receive the first week of each month free for the first 6 months of using their service which will lead to extensive savings. In addition, the $500 will be used in full during the weeks that get charged.
Ace also has a 50% promotion for the first 5 weeks which allows agents to get a reduction in price to help them when they are just starting out on the service. So call one of the best pay-per-head services in the market now at 1-800-909-5193 and get set up immediately so you can start making money from booking action.
The Traits of an Outstanding Pay Per Head Service
Are you thinking about turning your sportsbook from a hobby into a career-level income? One of the realities that have emerged from the COVID-19 pandemic is that the economy of the future is one that will be significantly different, particularly when it comes to needing people to provide services. Many people who had been accustomed to getting their entertainment outside the home have found new activities that keep them safe from exposure to the coronavirus. This is why movie theaters are having difficulties – and so are film studios.
With the exception of the movie Tenet (which bombed in the theaters, more because people were reluctant to go to theaters than because of the quality of the film), studios have cut back on releases, letting some films go to stream but holding on to others until a vaccine emerges and people feel safe in theaters again. With that set to last several more months, though, how long can the movie industry hold on?
Many service industry and entertainment workers are looking for other ways to make money – as are people in other sectors who are simply looking for a way to transition from working online for their company to working online for themselves, and starting a sportsbook is one way to do that. If you are considering this, take a look at what you should look for in a PPH sportsbook service.
What Does the "Pay Per Head" Service Involve?
Ace Per Head has emerged as a major force in the pay per head sportsbook service that has come out over the past few years, but even so, there are still many people still finding their way in the sportsbook industry who do not know what the pay per head sector is all about.
The "pay per head" service is just what it sounds like. If you sign up as a sportsbook owner on this sort of platform, then your fee is based on the number of sports betting clients that you have. The quality of your functionality is the same, whether you have a dozen clients or a thousand. However, your fee varies with your clientele size. This allows the business to grow as you do, and you do not have to sign up for a discounted service while you are still small.
Different PPH services charge different prices – and have different levels of quality. You should not expect a discount pay-per-head service to offer the same quality as one of the top-shelf services.
So What Should you Look for in a Pay-Per-Head Sportsbook Service?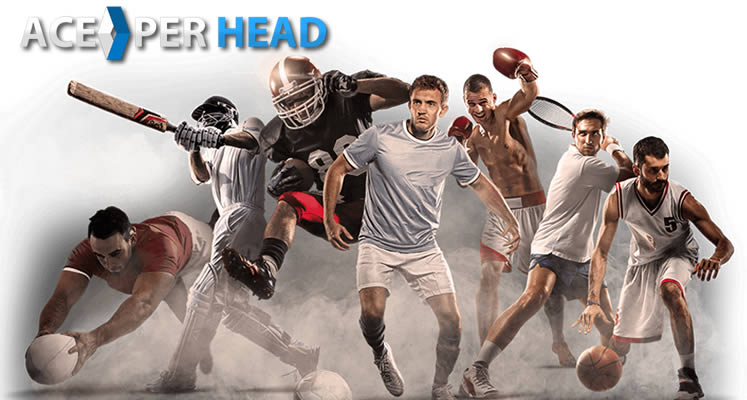 1. Website Functionality
There are some things that you can pay the bottom dollar without any real sacrifice. When you have that choice, then you should do it. Consider canned soft drinks; the discount labels have a slightly different flavor than the well-known brands, but the difference is not particularly essential, especially if you are using the drinks as mixers – or buying large amounts of it for a kids' party.
There are other purchases in which price point makes a more significant difference in terms of quality. You can buy a $19 pair of running shorts with a liner, and you can buy a $79 pair of running shorts with a liner. You will wear the $19 shorts at least once, if not twice, before the $79 running shorts show any signs of wear. Also (if the look is important to you for your running attire), the $79 shorts will come with a much greater variety and attention to fashion trends than will the $19 pair, which will reliably come in the same primary colors, along with black.
When it comes to shopping around through pay per head sportsbook service, you will want to see what sportsbook owners have to say about the quality of the website. You might think that one website is a lot like another, but while the functionality does include the design elements, it also includes the stability of the site under the weight of traffic. If you are in the hours ahead of a World Series game, which takes place on the same day as a full slate of NFL action (not to mention first-division soccer in Europe), you do not want your website to crash just as your betting clients are locking in their wagers. That will be the last day that your sportsbook stays open, as your clients move over to one of the many competitors that you have – competitors who chose a sportsbook platform with a server that has the appropriate capacity – leaving you starting from scratch, but with a damaged reputation.
2. Sportsbook Owner and Betting Client Service
Let's say that one of your betting clients has the Internet go out at home but still wants to place a bet. You want to work with a sportsbook platform that also has customer service staff on call to place bets over the phone. Do you want to have to take those calls yourself and place the bets? Of course not – you're paying a sports betting software to manage your book. You want to focus on the parts that you enjoy: researching matchups, choosing and setting prop wagers, not answering your phone. So when you read pay-per-head sportsbook services, check out what other owners have had to say about the available telephone customer service.
Another important question to ask has to do with the locality of the platform. You will want to choose a platform that has its legal address in a place that permits the processing of bets as well as the associated money transactions, such as remitting withdrawals and taking in deposits. In Costa Rica, the government licenses and regulates this industry – and as a result, the Central American nation is a hub of the pay-per-head sports betting industry.
3. Finally, two more questions:
Can you always access your point spreads and money lines directly? If not, it's time to move on, because you want to be able to make changes when you need to. Then, what is the encryption that the platform offers in terms of payment management? You want to offer your clients the very best in terms of money security, and Ace Per Head is at the top of the list when it comes to peace of mind in money transfers.
PPH Casino Betting:
Now is your chance to get into pay-per-head casino betting. Learn all you need to know with our guide to be successful in your new betting endeavors.
In 2021, the number of American adults increased by almost 150%. At the start of the year, only 5% were placing bets; by the end, about 12% were.
If you're one of these sports enthusiasts, then finding a top-notch online casino is likely a priority. Pay per head (PPH) casino betting is the way to go if you want a fun, relaxing, engaging, and fruitful experience.
But what are PPH casinos? How does pay per head betting work? Read on to answer these questions and to learn the benefits of choosing a PPH agent.
What Is a Pay Per Head Casino?
The pay per head (PPH) casinos are simply online sportsbooks. They're fully managed, which means that they're always up to date. They load quickly, have multimedia content, showcase many different teams and scores, let you make easy crypto payments, and look amazing.
These casinos are distinct from alternatives primarily in the way that the agent pays to keep the site working. Rather than paying a flat fee, the bookie will pay exclusively for the players that they're working with at any given time. This ensures that the sportsbook remains profitable.
There are many reasons that this is beneficial to players. First, the service is more reliable since the agent will always have assistance. You won't need to worry about your bets being mismanaged or having any of your funds lost.
Because the platforms are flexible, you also don't need to worry about them shutting down. The sportsbook's consistently-lucrative nature means that the agent is likely to keep it running for many years. You won't need to find a new place to hedge bets anytime soon.
Assuming that you work with Ace Per Head sportsbook agents, you also won't need to worry about support. Both agents and players will have the assistance they need when they need help checking up on bets.
Why Place Bets With PPH Platforms?
As a bettor, there are many reasons that you should place bets specifically on PPH platforms. The first is security.
There are a lot of inherent risks associated with gambling online. There were 1,862 data breaches across the US throughout 2021, and each of these breaches caused some level of data theft.
When you place bets online, you enter information onto a network and leave it susceptible to theft. This information will likely include a lot of personal information, financial data, and banking info. A data breach can lead to cybercriminals stealing money (or, worse yet, your identity).
Many online gambling sites fail to account for the possibility of a network breach, leaving this sensitive data out in the open. However, when you choose a PPH service powered by Ace Per Head, there are fail-safes in place to secure your player data.
When you sign up for an account with any of our bookies, you'll be assigned a random numeric code. That code will be tied to your account and will for all intents and purposes be your "identity" when you gamble with the bookie. The bookmaker will not get your information and neither will Ace Per Head's experts, which can give you a feeling of relief and security.
The main benefit here, though, is keeping all of your personal data off our network. While all Ace Per Head agents have professional-level authentication and firewalls on their sites, breaches still happen. In the unlikely event that one takes place, your information simply won't be there to steal.
Secure Payment Options
At this point, you might be wondering about payment. Logically, it makes sense that you may need to link a credit card or banking information to the PPH site.
However, this isn't true assuming that you work with a reliable Ace Per Head bookie. Bitcoin payments aren't just possible- they're encouraged. All of our bookies understand the value of cryptocurrency when placing bets.
Bitcoin isn't centralized but rather exists on a network called the blockchain. When you make Bitcoin payments, nothing about the transaction is traceable. Even trustworthy recipients won't be able to learn your name, banking information, or IP address.
Even if you trust the bookie you're paying, this is critical for keeping your data off the network. It also lets you breathe easy knowing that your banking information isn't stored in locations where it doesn't need to be.
Round the Clock Player Support
Bettors often struggle to communicate with the bookmakers that take their bets. While this makes sense- many bookmakers take on several hundred clients- it is understandably frustrating for players like you. Luckily, Ace Per Head has found a solution to this problem: a player call center.
When you work with a PPH bookie, you won't even need to reach out to them with questions. Instead, you can call trained customer service representatives. You just need to give them your account number and they can answer any betting-related inquiries, help you with payments, and more.
This means faster customer service for you. It also means quick and easy access to information that bookies would struggle to pull up without professional tools.
A User-Friendly Betting Platform
Last (but definitely not least), players that use PPH platforms will have an easier time placing bets than other gamblers. This is because Ace Per Head works closely with all of our bookies to design an easy-to-navigate and player-friendly interface.
Bookies that don't work with PPH services will often try to set up sites on their own. Their amateurish appearance doesn't just look unprofessional, but it poses difficulties for users like you. Navigation is almost certain to be a challenge, and you can forget about consuming content about the teams, lines, players, and bets available to you.
PPH bookies that Ace Per Head works with have access to professional site design services. Even better, our graphic designers specialize in creating online sportsbooks. The end result is an easy-to-navigate user-friendly site that makes placing and tracking bets easy.
Betting in a PPH casino means less confusion for you. It also saves you the time and frustration that it would take to navigate and utilize a poorly designed webpage.
How Does Pay Per Head Casino Betting Work?
Sport casino betting can work in many different ways depending on the specific agent that you place bets with. However, you can expect PPH betting to work in a more streamlined and optimized way than other sportsbooks. This is true for the reasons presented above as well as the PPH agent's commitment to updating and upgrading the platform regularly.
The first thing you need to do is find a sportsbook that works for you. This means finding something powered by an Ace Per Head agent, but it also means making sure that the bookie offers the services that you're looking for. Look at what sports they offer betting on and make sure that your preferred team is present within betting options.
You then can peruse the page for a while and figure out which players and teams have high projections for the game that you're betting on. This gives you an idea of where to throw down your hard-earned money.
You then will need to think about the type of bet that you want to place. If you want to easily win a little bit of money, you can place a small bet on a team that looks sure to win since the odds are higher. Higher-stakes gamblers may want to bet on underdogs because there's a chance of higher winnings.
Make sure that you look into your budget and know how much you have available to gamble.
You can then sign up for an account and place your bet with the agent. Because of the user-friendly designs that Ace Per Head offers, you likely will be able to find payment locations quickly. Link your Bitcoin eWallet to the site and place your bets.
Once that's done, you can simply wait and watch your team win.
Start a PPH Business Today!
While sports gambling is a lot of fun, it can be a challenge to find the right place to hedge your bets. PPH services is the right way to go for a plethora of reasons. It's secure, it's easy, and, best of all, it's fun.
Ace Per Head is committed to helping budding bookies design online platforms that work to meet both their needs and their players'. We're also excited to talk with players like you and help you find the perfect agent to begin betting with. Start today to see what Ace Per Head can do to make sports betting easier.