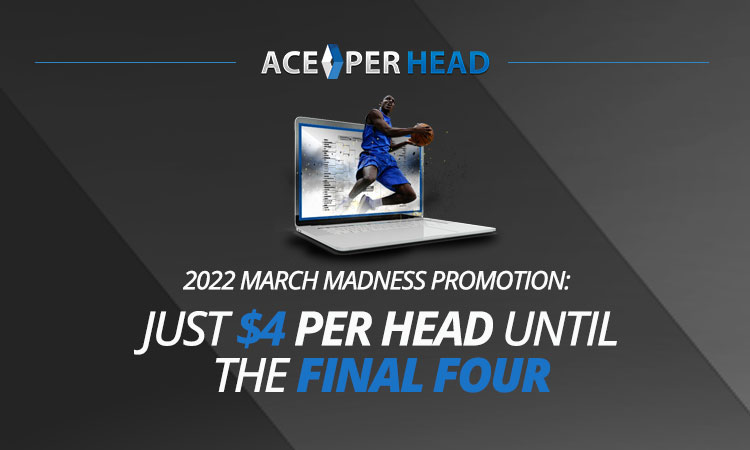 If you are looking to switch pay-per-head providers after the Super Bowl, or just finally ready to become a local bookie for your friends and family, then there is nothing like a great initial promotion to start.
AcePerHead.com is a price per head site that has been in the business for over 25 years, and its standard price is $10 per active player per week.
However, starting the day after the Super Bowl, we are offering a very special new agent promotion which will be $4 a player per week, up until the end of the March Madness Final Four. If you get in from the beginning you will enjoy 8 straight weeks of paying only $4 per active player per week. If you are currently booking action on another site, you will probably be paying more than this, so you can definitely take advantage of the savings. Even if you have never booked action before and have limited starting funds, this is a price that can't be beaten in the market.
Premium PPH Service
Not only is the price better than any other price per head service in the market, but AcePerHead is a premium service compared to other PHP sites. We have more overall betting options, sharper faster-moving lines, 24/7 customer service representatives that speak American English, and can be reached by phone, text, email, and live chat. We can help you with any type of request you may have as an agent such as limit changes, player analysis, detect against the usage of bots, helpful advice on how to grow your book, manage sub-agents, tips on collecting, player promos, and lots of other useful information. In addition, they have a state-of-the-art mobile website that is fast and easy to use right from the palm of your hand.
Take Action Now!
So whether you are brand new to booking action or just looking to use another service, or you are a sub-agent that wants to go own their own, give us a call today at 1-800-909-5193 and get set up with a promo that will save you the most money for the longest period of time, but on high-quality service.