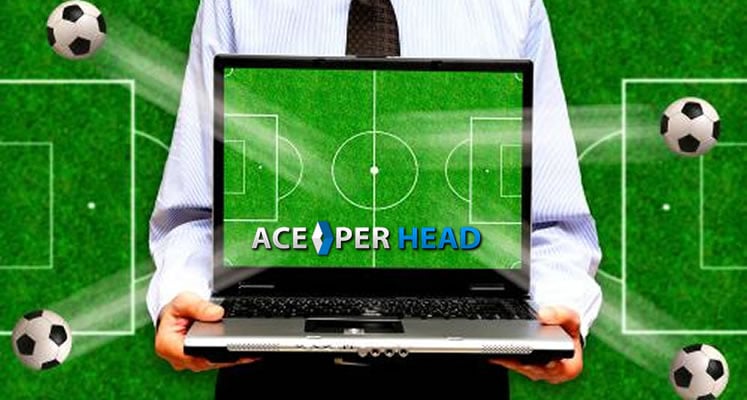 Being a Bookie who accepts action in sports is a very profitable business because over the long term, the house always wins.
About 31.5 million Americans bet on the 2022 Super Bowl. This record high shows how lucrative becoming a bookie can be. Sports betting is, after all, on the rise.
If you're looking to open a new sports betting site or optimize a pre-existing one, it's important to find the best betting software available. Read on to learn why it's Ace Per Head.
Cost Per Player
In order to be a bookie though, you will at least need to have sports betting software that will provide you with a website for you and your players. This can easily be done by choosing one of the various pay-per-head companies on the market.
Pay per head means that you pay for each active player you have each week. The cost will vary depending on which pay-per-head provider you choose. Some sports betting software providers cost as little as low as $3 per active player per week, while others can charge up to as much as $25 per player a week. It is important to realize though that you will always get what you pay for.
Websites that charge $5 generally do this because they have limited betting options, and do not spend the necessary resources on top-of-the-line expert line makers and customer service representatives, which leads to soft and weaker lines and lots of bad lines and mistakes on simple changes on player accounts. In addition, these companies that charge less also do not spend enough on proper server capacity and DDOS protection, which leads to the site going down during peak betting times on NFL Sundays. All of these little details add up and can cost the Bookie Agent a lot of money or even worse cause players to not play anymore.
The average fee of the top sportsbook software providers, such as AcePerHead.com is as low as $3. This is obviously more than the books that charge $5, however, that small difference of an extra $5 will make a much bigger difference in the overall hold percentage on players and net profit margins for the Agent.
A company like Ace Per Head charges as low as $3 because they do spend a lot of money on having the best line makers and customer service representatives in the world. In addition, they always update and spend more money each year on servers to make sure that they are never running at more than 50% capacity on their system. Doing this helps ensure that the website never goes down or prevents anyone from placing a wager.
Lastly a company such as Ace Per Head puts up every line that is available in the betting market and has live lines for all major sports. This helps to ensure that the players always have something to bet on and creates an increase in betting volumes on each player, which over the long term all leads to the players losing more money and you as the Bookie Agent making more money.
Why Pay Per Head?
Pay per head (PPH) sports betting software is a financially responsible decision for new bookies. These platforms take the benefits of subscription platforms and combine them with greater flexibility.
Rather than paying a fixed monthly rate, you pay a small fee for each bettor that you actively are working with that month. This means that your business will always be making more than it's shelling out.
The fee is generally around $3 to $10, but it can go up to $20 if you want additional features. When you work with Ace Per Head, you'll have the chance to create a package that works for both you and the players that you care about.
Ace Per Head: The Industry's Top Sports Betting Software
Ace Per Head allows you to access several benefits at this affordable rate. Our expert designers first help you to develop a custom sports betting website that engages visitors. These are usually from a fully-customizable template, but you also can choose to develop a site from scratch.
Our site is 100% legal for bookies across America assuming that you are in a state that allows sports betting. We can get you up and running on the same day that you switch to our platform. You can immediately copy player settings, balances, open bets, and more to your new PPH site.
Since we have about 22 years of experience in the sports betting market, we know how to best help bookies. We also prioritize security with randomly-generated numeric codes, top-notch firewalls, and secure Bitcoin payments for everyone involved with our platform.
What Features Does Ace Per Head Offer?
Because of our experience, Ace Per Head offers dozens of features that you may not find with other sports betting software providers. We perform automated updates and upgrades while tracking your website's functions to decrease downtime. However, that's far from all we do.
We go beyond the basics with full mobile readiness. Our app is ready to use and all websites are compatible with smartphones. This is critical since 72% of the world's population will likely be fully mobile by 2025.
We also offer real-time alerts on bets with our bet ticker. You'll be notified in-app whenever a bet comes in or someone wins money. You also can set wager alerts for those who place larger bets than usual.
You can also set custom lines and create a huge board. Limits are also customizable and you can watch certain players in-depth with player watch reports. This ensures that you can cut out professional gamblers and anyone that you suspect of cheating.
Read on to learn some great features that Ace Pay Per Head is proud to offer.
Complete Sports Betting Software Features
About 26% of people around the world enjoy gambling regularly. This amounts to about 1.6 billion people. A great many more than that- around 4.2 billion- will place at least one bet annually.
Becoming a bookie means taking advantage of these money-making opportunities. It means starting a successful business. However, in order to do well, you'll need to invest in the top sports betting software.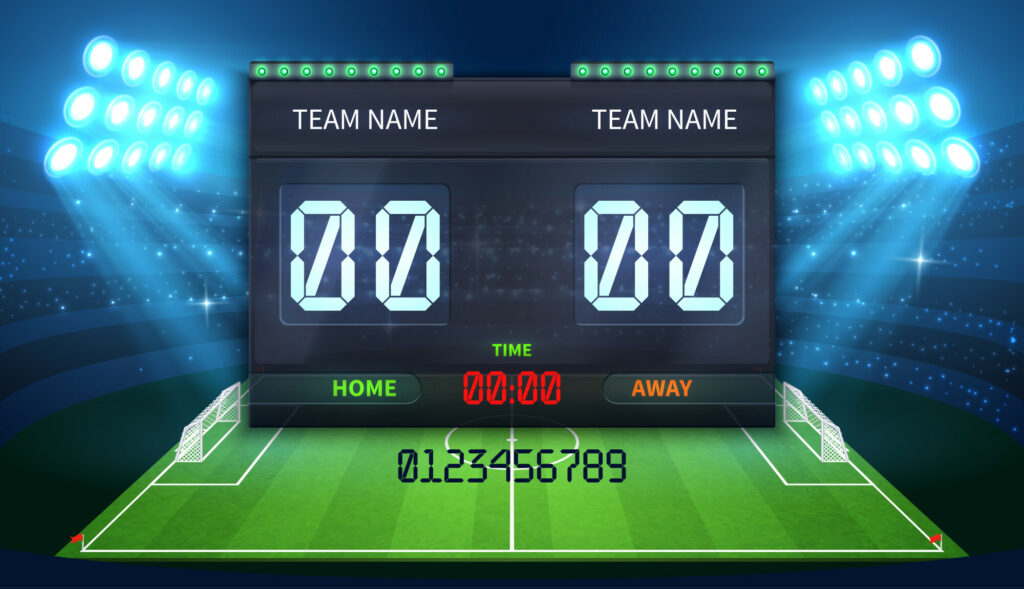 1. 100% Mobile Readiness
As of 2022, over 62% of online activity comes from mobile devices. About 92% of people access the web from their smartphones. This trend also is likely to increase as mobile communications advance and become even more commonplace.
Ace Per Head offers a fully mobile-ready platform. When you build your custom website, smartphone accessibility will be a core objective. We can help you create a user-friendly interface with a mobile navigation system, one-click betting, and an easy-to-view dashboard.
2. Security Features
Security is extremely important for bookies. After all, you work with a ton of personal and financial information.
When you set up an account with Ace Per Head, that account will be assigned a random numeric code. Your players will also be given a similar code unique to their account. This keeps everyone's identity unknown and off networks that may be susceptible to hackers.
Breaches are unlikely because we use top-notch authentication and firewalls. We also track website trends to ensure that there are no breaches. If we see one, we troubleshoot it early.
Still, keeping information off the network is great for peace of mind.
3. Bitcoin Betting
Another way that we prioritize security is by letting you use Bitcoin payment methods. When you pay as low as $3 per person per month, we encourage you to do so in untraceable crypto. This keeps your financial information as safe as your identity.
We also encourage our bookies to accept bets in the form of secure Bitcoin. This affords players the same security protections as we give you.
4. Automated Updates
Constantly updating your platform can be a challenge if you aren't a trained web designer. It also is extremely time-consuming. You could be using this time to set better lines, monitor trends in the betting market, determine which teams are likely to win, and more.
Ace Per Head handles routine updates so you don't waste your time. They're also automatic, so you don't even need to think about updating. It just happens.
5. Frequent Upgrades
Online trends are always changing, and no one is going to place bets on an outdated website. You need to remain cutting-edge. We constantly upgrade your page to ensure minimal lag, quick load times, and effective security measures.
If you think of a specific upgrade you want, all you need to do is ask. While we'll automatically upgrade for functionality, we're also happy to work with you and upgrade your site appearance.
6. Constant Communication
Constant communication is something that we greatly pride ourselves on. We have a 24/7 agent call center available to field your questions and comments. We also have a round-the-clock player call center so we can tackle their concerns instead of you.
However, all of our websites also give agents and players direct communication avenues. A secure chat will be embedded in the app to maximize transparency.
7. Customizable Lines
Ace Per Head is proud to offer the sharpest lines in the sports betting industry. However, each bookie has their own preferences and needs. You know your specific players better than anyone and will need to adapt to your audience.
That's why we give you full control over your odds and lines. You can move them around, stay ahead, and make money your way.
8. Full Control of Limits
You also will be able to place betting restrictions on your gamblers. Start with a base limit (e.g. 'no bets over $500') and raise/lower that limit over time.
For example, you might increase the limits on a loyal longtime bettor. It's a great way to reward people and encourage routine gamblers. However, you may also decrease the limit of a specific player if you suspect them to be cheating or gambling professionally.
9. Player Watch Reports
If you think that one of your players is a professional gambler or is untrustworthy, you can request player watch reports. All you need to do is set up notifications in the app to alert you of their activity. The player won't know a thing and you can watch them like a hawk.
10. Real-Time Tracking
Integrated score tracking is one of the best things about a sportsbook-specific website. You can have the bookie software track and display real-time scores for the teams and events you're offering bets on. Players and their personal records are also trackable.
These scores will show up both on your app's agent backend and player's dashboards. This means more transparency regarding the things that people can bet on. It also means that everyone will be on the same page about likely outcomes and what you owe each other.
11. Bet Tickers and Notifications
Speaking of transparency, you can get notified every time someone places a bet on your site. The bet ticker will keep track of these bets within the app itself. You can also set up SMS alerts whenever your website accepts a new bet.
The best sports betting software comes with nearly limitless features, so it's important that you set up your sportsbook with the right professionals. Ace Per Head is excited to offer all the features we discussed today… and many more.
We'll tell you all the ways we can make your sportsbook stand out when building you a custom website, so it's time to get started.
Truth and Myths of Sports Betting Software
Finding honest sports betting software reviews is virtually impossible these days. There are good reasons behind this, the pay-per-head sites don't like giving away their secrets, and sites that post a review stating this software is better are usually getting some form of payment from the software-developing company.
Real Expectations
The truth is while the software is an incredibly valuable asset and tool, it cannot on its own many agents any money. These days most of the software available to pay per head companies are comparable in performance, there are some clear differences, but these stem mostly from customization done by the sportsbook. A good example of this is AcePerHead.com, which has its own developing team and has added some great features to the standard out-of-the-box software version.
What Can It Do For You As An Online Bookie?
We have established that software on its own cannot guarantee success.
Betting Software Can Make Your Life Easier:
Having everything stored in one place with easy access to the information will shave hours off your to-do list every week. You don't need to keep notebooks or Excel sheets with who played what and who won how much, although if it makes you happy you can keep doing that.
Betting Software Can Help You Expand Your Offering:
Betting software is constantly adding new betting markets, leagues, and betting options, this keeps you in the loop with all the newest trends and keeps you competitive.
Betting Software Will Help Identify Dangerous Players:
With today's technology finding potentially dangerous betting patterns and strategies and even collusion between players is a much simpler process than it was just a few years ago, and this can save you tons of money.
The Right Betting Software Will Allow You to Expand Your Business:
The best and most cost-effective way to expand your business is through sub-agents. They bring players to the table you take a cut but managing all the action by hand is a hassle, the right software will provide you with all the tools necessary to manage your sub-agents and increase your profits.
The Right Software Will Increase Player Retention:
Players want a user-friendly, fast, and reliable interface where they can place their bets with no hassle, the right betting software should provide you with this.
Now, What Won't Software Do For You?
It Won't Post Sharp Lines: Software has not evolved to the point where it can replace an experienced oddsmaker, and that doesn't look like it will change anytime soon. So, working with a pay per head which is known for having the sharpest lines in the industry is a must.
Although the right betting software will provide all the information and tools to identify potentially dangerous players, it will require human interaction to complete the assessment. Always look for a pay per head that offers risk management as part of their services.
The bottom line is to use your judgment when reading sports betting software reviews and understand that regardless of how great the software is, it will be of little use to you unless it is being provided by the best pay per head service.
You need both technology and skilled humans to succeed in this business and that is precisely what you get when you register with Ace Per Head.
How Much It Costs The Pay Per Head Service:
There are not many companies that charge over $3 to $10, however, they generally have almost the same product offerings as the $3 companies, but just choose to charge customers more because they purely just want to make more money. For these companies that charge more than $3, it's always best to ask them directly what exactly extra you will get for the extra price compared to the companies that charge as low as $3.
So at the end of the day, the choice will be yours and will be whether or not you want to pay less and have a product that is less reliable and does not make you as much profit or you can choose a site that is slightly more money but is always reliable and will cause you to make more money over the long term?
If you want to jump in and start using the best sports betting software, sign up now with us today. You'll get the chance to see why so many bookies are already using Ace Per Head to earn more money as a bookie.