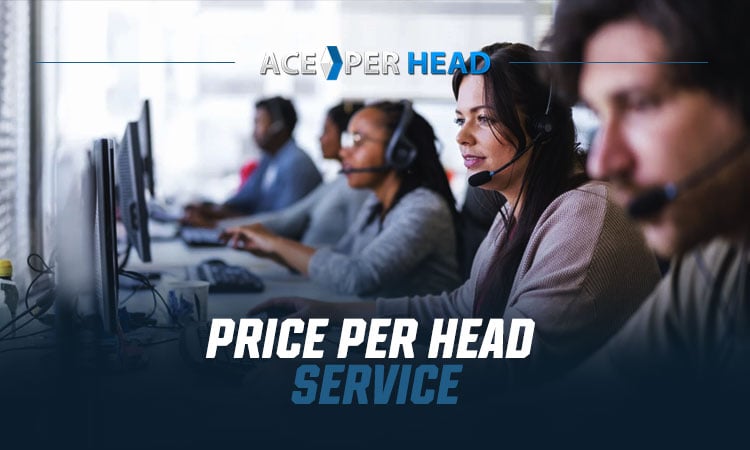 Pay per head is an industry that is dedicated to servicing the needs of people who would like to book action on sports, from people who would like to gamble on various sporting events.
The sports betting industry reached new heights in 2021, and the numbers are only going up. Experts predict that the US will make a solid $3.6 billion. That's over 1/3 higher than last year's revenue!
With 4 new states entering the online sports betting foray this year now's the right time for you to start your bookie business. To do this, you won't just need drive and passion- you'll also need a fully managed pay-per-head platform to help you get up and running.
The term pay per head came about because that is how the price structure is determined for each bookie that ends up using the service.
Pay per head sites provide bookies with a professional-style sportsbook website, where these services post thousands of sports betting lines to wager on every day. In addition, the lines are all updated up to the second and managed in-house by each pay per head service. After each sporting event concludes the wagers will get graded and credited to each player and agent account, based on whether the wager was a win or a loss.
What Is PayPerHead or PricePerHead? A Guide
Did you know that around half of Americans have placed a sports bet at some point in their lives? Additionally, sports betting makes up around 30-40% of the $400 billion global gambling market. These statistics show that bookmaking isn't just a fun way to work with the sports you're passionate about but a large market with lots of revenue to be made.
PayPerHead sportsbook services are the best way to open your bookmaking business and reach a wider gambling audience. But what is pay per head, exactly? Why is it beneficial for budding bookies?
Read on to answer these questions and get a feel for how to start up your sportsbook.
Learn About PPH Service
PayPerHead (PPH) services are a type of online gambling platform that bookies and players use for betting. You as a bookie set up the PPH platform and launch it as a website. The website must include the sports and events that you offer betting on in an easy-to-understand format.
Players can then go to this online platform and place bets with you. PPH software makes it easier for players to place bets on specific events and send you money. It also makes it easier for you as a bookie to communicate with them and pay them back for winning bets.
But why is this technology called pay per head?
The answer to this lies in the way that you pay for the platform. It's also known as 'price per person' software because you pay a small fee for each player that you work with. This payment is instead of a flat fee for the use of another online bookie service.
Generally, you'll pay Ace Per Head as low as $3 for every gambler that you sign on. This fee may go up slightly (to $20 or so) if you actively choose to purchase other additional features. However, regardless of your choices, this low and flexible fee is dependent on how many players you have (and therefore how much income you're making).
Scalable and Flexible
As you might imagine, the main benefit of PPH is that it's extremely scalable and flexible. You'll never pay for players that you aren't working with or features that you're not using.
Other payment methods force you to pay a larger flat fee for bookie services that you may not be able to comfortably afford. However, PPH platforms actively don't allow you to pay more than what you're getting. Assuming that your players bet more than an average of $10 each (which is pretty much impossible), you always will turn a profit with your bookmaking business.
PayPerHead also makes your business completely flexible in that you may pay more at some times than at others. Ace Per Head doesn't charge you for players who aren't actively placing bets with you and working with our team. You might have more players around a major sporting event like the Super Bowl or World Series that you need to pay for, but you won't need to pay for them if they cease to work with you after the event.
Saves Money (and Lets You Make It)
PayPerHead saves you money and provides you with a platform to make your bookmaking business run more smoothly. But what is the ultimate impact of saving this money?
To understand this, consider how much a bookie can make. Smaller bookmakers can make a solid living. If you only have around 10 players and they bet around $2500 per month, you'll make $25,000 per year off them. This isn't even counting the additional cash you'll make around major sporting and racing events, so you have at least a solid side gig.
However, the best thing about being a small bookie is that it's easy to expand. Bookies can make essentially however much money they want to. If you focus on growing your sportsbook and put in a consistent effort, it's 100% feasible that you'll make between $50,000-$100,000 per week.
You need to save as much money as possible to make this happen and grow your bookie business. PayPerHead providers understand this and are willing to work with you so that you can see your name in lights within the sports betting industry.
All-Inclusive and Fully-Managed
The financial benefits of being a sports bookie may sound too good to be true. You likely are wondering what the catch is.
Ace Per Head prides itself on being 100% transparent, and we're here to tell you that there's no catch. The platform works effectively and is fully managed by PPH software experts.
You receive fully managed services so that you can focus on signing on new bettors and marketing your PPH site. Our experts work to keep your platform updated and running smoothly on both the agent and player end. We make sure that you have the latest applications and that you're linked to every online score-tracking site that you want to be.
If you don't believe us, you can see the facts for yourself by scheduling an agent demo of our services. Because we value transparency, you can also request a player demo to see what your page will look like on your client's end.
Best Pay Per Head Features
Full platform management is only one feature that can help you grow your sportsbook. We also help you to develop a website that has all of the features that you most value for your bookie business. This is the first step towards launching your PPH site and signing on with players who will place large bets.
We have a wide variety of templates that you can choose from when designing your website. However, if you prefer, we can also work with you to create a custom site that perfectly suits your needs. This is one of the best ways to build your brand from the ground up and get people to learn about you on your terms.
Ace Per Head's platform creation is also a great feature because you don't need to know anything about coding or development. All you need to do is tell us what you want and watch as we work our magic. This frees up your time to consider the logistics of running your bookie business including goal setting, budgeting, marketing, and how interacting with bettors.
24/7 Support
Working with the best price per head provider also means that you'll have 24/7 customer support. This is true for both you and your players. We have an around-the-clock call center that you can always reach out to with any questions that you have.
Agents get to call a special line that helps them to grow their business. When you place a call, you can expect us to help you with anything that you ask for. This includes platform upgrades, changes to the mechanics of your site, and looking up bets that players made on specific events.
Players can also reach out to our call center with any questions that they have about your site and the bets they have placed. This hotline is also active 24/7 so you can always be praised for having top-notch customer service. Having high-quality support builds a positive reputation for you and establishes you as an authority within the sports betting industry.
Built-In Security Measures
When you reach out to Ace Per Head's call center, you can rest assured that we get no information about you. We work with agents that our experts know nothing about since we assign you a random number when you invest in our services. We then use this number in all of our dealings with you- we don't even know your name despite our close association.
The same applies to your players. They will also be assigned numbers so that we don't know their identities. Neither you nor your players will have access to each other's names or information, either. The numeric system works wonders.
But what about payment information?
We offer the option for you to pay us for our services in Bitcoin. We strongly encourage you to accept Bitcoin payments from your players as well. This eliminates the risk of hackers and malware accessing either your or your bettor's banking or personal information because Bitcoin is anonymous, untraceable, and secure.
Grow Your Biz Today
Now that you know what PayPerHead or Price Per Head services are and why they're a good choice for budding bookies, it's time to get started.
When you do, you'll gain access to all of our services immediately including web design services and site management. The trial comes with no obligations, but we'll show you how you can grow your sportsbook when you work with us. Since we're committed to helping you make as much money as possible as a bookie, we look forward to hearing from you soon.
Price Per Player Structure
The price structure for this type of service is based on how many different players make a wager on the site each week, or how many heads use the site each week, which is where the meaning of the price per head name comes from. Generally, the standard price per head is as low as $3 per player per week and you only get charged if the player has a graded wager for that week, meaning a win or a loss on a wager.
With this type of cost structure, it makes it very affordable and profitable for anyone who is looking to book action on sports because in the world of gambling players always lose over the long term and the house wins. So if you are the bookie you are the house, which means there is an unlimited upside in how much money you can earn each week.
The more players you have betting with you, and the more bets each player makes each week will end up making the bookie a lot more money than another bookie that only has two players that bet only 3 times per week and only $50 per bet. So the amount of money that each bookie will make will differ from one bookie to the next.
However, it is important to know that you don't need to have hundreds of players to be a successful and extremely profitable bookie. Instead, there are plenty of bookies that have 10 or fewer players that still make thousands of dollars per week from their players. This can be achievable when the players bet a few games each day and bet anywhere from $100 to $250 per game.
What is a Price Per Head Casino Service?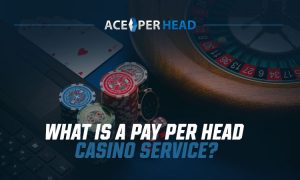 Are you wondering about the different types of casino services? Read here to find out what a price-per-head casino service is and why you will love it.
Here, we're going to talk about exactly what price per head technology is.
What Does "PricePerHead Casino" Mean?
Price per head (PPH) services are also called "price per person" or "price per player."
To understand how price per head casinos work, you'll need to understand the payment method that clients use when working with them. This is because the payment plan is what sets them apart from other managed online sportsbook services.
Other sportsbook platforms tend to come with a flat subscription fee. You pay a consistent sum of money every month and access the managed web services that the provider offers. This may sound fair, but it often results in you paying way more money than you're raking in.
You'll be paying the same large lump sum in the off-season as you did when you had hundreds of bettors around major events. Even if you have a lucrative few months around the Super Bowl, you'll lose all that money later when paying for services that you aren't using when you have no bettors.
These platforms solve the subscription-fee issue by ensuring that you only pay for services that you're using. You'll pay a small fee as low as $3 per person (a.k.a. head). This fee may go up slightly (to around ($15-20) if you want to access additional features, but it's always going to let you rake in more cash than you're putting out.
You pay this sum in place of a flat subscription fee. Your bookie business then becomes more flexible and scalable. Since you're likely to make well over $100 with active bettors in a single month, you're still turning a huge profit even with the platform price per player fee.
Why Invest in a PPH Casino Service?
Using a price per head platform doesn't just save you a lot of money. It opens the door so that your bookie business can turn a huge profit.
Assuming that you have the right technology, even small sportsbooks can make a solid living. Bookies with under 100 bettors routinely make annual salaries of $30,000-$50,000. This is a pretty good wage, and you can earn it from the comfort of your own home while watching and tracking the sports that you love.
Even better, it allows you to grow into a larger bookie. Those who invest the necessary time and energy into their sportsbook can make $50,000-$100,000 per week. This amounts to over $5 million in a single year.
Cha-ching! You'll be rolling in riches before you know it. But you need a PPH casino service to get bettors interested in your business so that you can make this much money.
This is because price-per-head platforms have a modern, up-to-date aesthetic that both agents and players can take advantage of. You can track scores and change the appearance of your website from the back end. You'll have help with this assuming that you choose the appropriate provider.
This makes the front end of your site appealing and engaging. Visitors can see the status of the sports, events, teams, and players that they've put money down on. This user-friendly functionality keeps them coming back for more and builds loyalty to you rather than to competitor sportsbooks.
Choosing Your Price Per Head Sports Betting Provider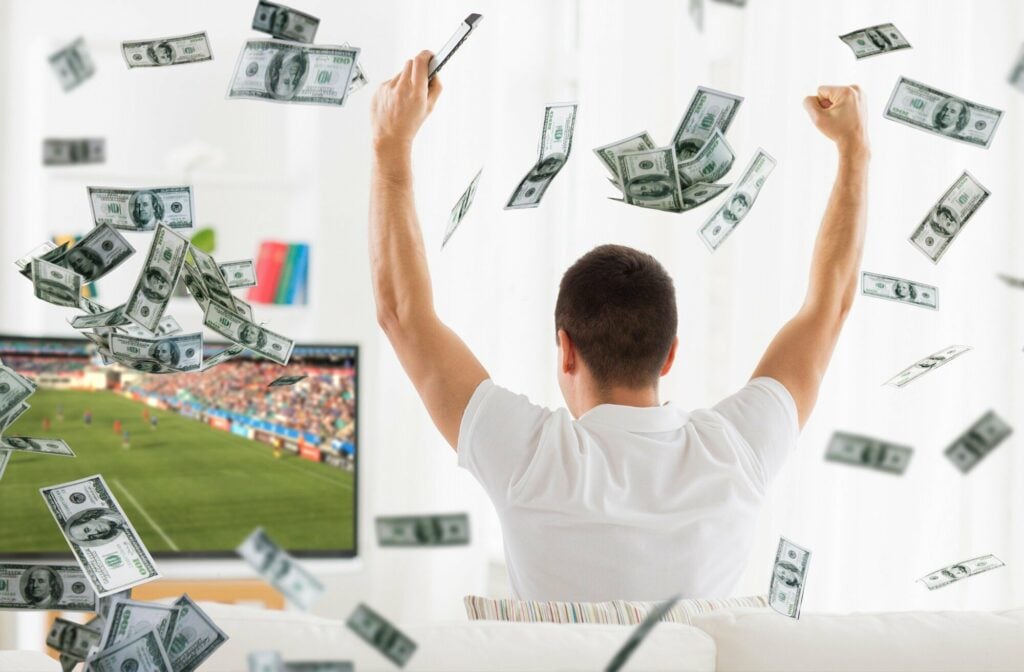 We've brushed on the idea of choosing the "right provider," but what sets these price-per-head services apart from other platforms? It's important to answer this question if you want to choose a platform that does work for your individual needs.
The "right provider" for you is going to be someone who's flexible and works to meet your specific vision. You'll need to invest in a service that communicates with you during all steps of the sportsbook setup process. Regardless of your needs, you must have a communicative support team that's willing to help you make your webpage look perfect.
The "right provider" is going to help you set up a website. They'll help you choose between dozens of templates that will get your sportsbook off the ground. They also will help you design a custom website if none of the templates meet the specific vision that you have for your sportsbook.
The "right provider" will constantly provide you with the updates and upgrades that you need
To choose the "right provider," you'll need to do some research. This means:
Looking at reviews of various sportsbook platforms online
Talking to other bookies on special forums to see what price per head providers they use
Researching potential providers on social media
Learning about the specific experience and expertise of each provider
Trying demos of services to see what they can do
In the end, you'll find that there is only one "right provider" when it comes to PPH services: Ace Per Head.
Setting up an awesome website is only the first step towards success as a bookie. Ace Per Head's experts understand the full process and will continue to hold your hand every step of the way as you move towards a bigger sportsbook.
Top-Notch Security Features
Security is always the #1 priority when it comes to running any business. However, it's even more important for sportsbook agents. You'll be working with a lot of player financial information daily as you take bets, cash out, and pay what you owe.
This abundance of information means that you'll have a lot to keep safe. A single data breach could cost you a lot of money in disaster recovery and potential lawsuits. It also could irrevocably damage your reputation as a bookie and force you to close your virtual doors.
Luckily, Ace Per Head has awesome security features in place to prevent this from happening. It doesn't stop with professional-quality encryption, authentication, and firewalls. While those certainly are there, we also have a foolproof system to keep both agent and player information off the web where it could be compromised.
Everyone who works with Ace Per Head will be assigned a random numeric code when they first create an account. This applies to agents like you who won't need to give our experts any personal or financial information. It also applies to your players who will not enter any identifying data into your platform.
Payments are possible with untraceable Bitcoin. Cybercriminals won't be able to compromise your website information, but they also won't be able to trace payments back to you or your players. This means that there will be nothing to steal even in the event of a breach.
24/7 Agent and Player Support
As an agent, you're going to want help with the functionality and logistics of your sportsbook sometimes.
Ace Per Head offers an around-the-clock call center where you can anonymously take your concerns. All you need to do is tell our support agents the number for your account and we'll answer any questions that you have.
You can contact us at any time of the day or night. One of the best things about running a sportsbook is setting your hours, and we respect that. If you're a 2 AM kind of agent, we're happy to accommodate your schedule.
We have a similar 24-hour call center for your players. This lets them get answers to their most pressing inquiries without bothering you.
Since customer service is so important, we take all calls immediately- they'll always be satisfied (and you'll never even need to wait by the phone!)
Automatic Updates
A user-friendly interface is one of the most important aspects of the sportsbooks set up by Ace Per Head. We take pride in setting up our platform in a way that both you and your players can use easily. This means high-quality visuals, quick load times, and easy backend manipulation to make it easier for everyone to see ongoing bets.
To keep your site user-friendly, you're going to need to update it from time to time. It will look ugly and outdated if you don't keep up with the current trends. This will drive players away because they'll think you don't care.
Aesthetics, however, are only the tip of the iceberg. You also need upgrades to keep your site functional. Ace Per Head takes care of security updates, those that prevent lag times, and updates to keep bets visible and payments simple.
AcePerHead: Affordable Pay-Per-Head Excellence
When you're considering joining a pay-per-head service like AcePerHead, it's natural to have questions about the cost. After all, your bottom line matters. The good news is, with AcePerHead, the cost is budget-friendly and offers exceptional value.
To gain access to AcePerHead's cutting-edge bookie software, you'll be pleasantly surprised to find that it can cost you as little as $3 per head. In the grand scheme of things, this is a small investment for the enormous benefits it provides.
Some bookies may opt for additional features like live wagering or an online casino, which could increase the cost slightly. However, these add-ons often translate into lucrative revenue streams that can significantly boost your earnings, making them well worth the investment.
Why AcePerHead is a Smart Choice
Investing in AcePerHead's bookie software offers a multitude of advantages that make it a smart choice for both new and seasoned bookies. Here's why it's worth every penny:
Professional Website:
AcePerHead provides a professional-looking website for your sports betting clients, saving you the time and effort of creating one from scratch. A polished site builds trust and confidence with your clients, encouraging them to place their bets through your platform.
Easy Client Monitoring:
AcePerHead makes it a breeze to keep tabs on your clients' betting activities. You can effortlessly track their wins and losses week by week, providing insight into the overall health of your bookie business. This transparency also allows you to make necessary adjustments to your clients' betting limits as required.
Affordable Pricing:
With a starting rate of just $3 per head, AcePerHead offers a cost-effective solution that won't break the bank. This affordable pricing structure means you can maximize your profits without significant upfront expenses.
AcePerHead, a Valuable Partner for Bookies
AcePerHead proves that you don't have to spend a fortune to access premium bookie software. With an unbeatable starting price of $3 per head, you're making a wise financial decision that will pay dividends.
Investing in AcePerHead is an investment in your success as a bookie. The professional website, easy client monitoring, and cost-effective pricing all contribute to making AcePerHead a valuable partner that will take your bookie business to new heights. Don't let cost be a barrier to your success—choose AcePerHead today and reap the rewards of your decision. Your clients will thank you for it.
Start Growing Your Bookie Company Today
While beginning a sportsbook may sound like a challenge, the right price per head platform will have your back 24/7. You'll be able to set up your website easily, sign on gamblers quickly, and upgrade your platform consistently.
The best way to find this type of gambler is simply by word of mouth and talking with people you know, such as family, friends, ex-classmates, co-workers, and social media friends. Then you just give them a certain amount of credit limit each week that they would be able to gamble within their specific player account that you assign to them and agree on a day of the week or an amount that they are up or down to settle the balance on the account.
Ace Per Head is committed to helping your bookie business succeed from the get-go. We're excited to help you determine the ways that you can launch your sportsbook and immediately begin to work with sports betting enthusiasts. So if you are looking to make money from booking action, then get set up with a price per head company today, such as www.AcePerHead.com.