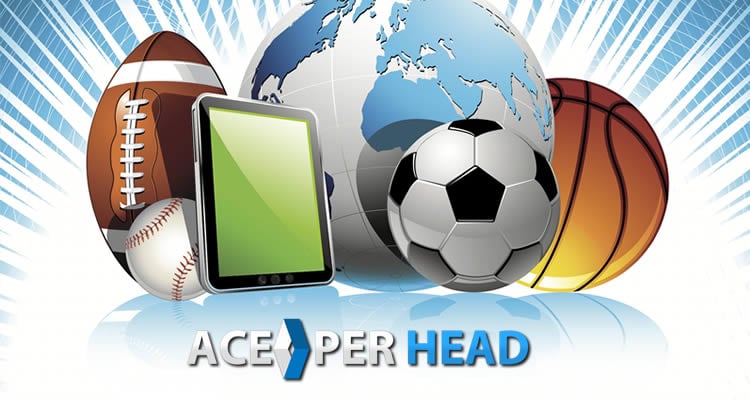 Everyone has heard of gambling, often through the allure of that big win. While most may scoff at the lucrative prize, it may surprise you that the real big prize is within the industry itself.
Pay per head companies form the foundation of the gambling industry. The digital age makes for many opportunities in the ever-changing gambling industry.
Curious about what all of this pay-per-head business is all about? Eager to see what kind of prize you can find? We got the basics you need to know to get yourself started strong.
The Basics of Pay Per Head
Pay per head sites are the central foundation for online bookies, better known as gambling agents. Through the PPH companies, agents get the management skills and tools to run all of their bookmaking.
Pay per head companies also provides a solid sports betting platform to do their business, making the entire process easy for all involved.
Because these companies operate online, no one has to leave the comfort of their own home. Another potent service pay per head provides.
Understanding Bookmaking
If you are new to the gambling world, you may even wonder what bookmaking entails. We'll go over the basic details.
Bookmaking gives the agents their older name, bookies. The idea is that the agents provide betting odds for a specific outcome, often on sports events.
The gamblers would then give the bookie money on those specific outcomes, the bookie records it, and then pays out to those who bet on the right outcome according to the odds against that outcome.
In essence, the bookies, now called agents, operate as the face of the gambling industry, giving the odds and the service, to the gambler.
Quality Software and Support
Out of all of this, the key benefit to both new agents and gamblers of all types is the potent software that comes with the system.
This bookie software works on both sides, cataloging information for the agents and presenting it to the gambler. The information could be anything from sports history records to up-and-coming events.
This gives both sides an infrastructure to work with. Combined with a competent user interface, gambling has never been easier.
Casino Games
While sports betting is one of the most common forms of online betting, it is far from the only one. Online casinos have kept growing over the years. Their elaborate setups have only gotten fancier and more appealing.
If you are eager to bust into the gambling industry, but sports aren't your deal, no need to worry. Pay per head bookie websites operate across many different areas, online casinos included.
From Envelopes to Online Platforms: The Perks of PPH Internet Solutions
There was a time when accountants used ledger paper to keep track of all of their transactions. The paper was used in landscape orientation and featured a detailed grid, using both black and green lines against a lima bean-covered background to let accountants keep track of each computation, with rows at the top and bottom that had extra lines to let them know which number row to carry over to the next page. It was tedious, but next to the adding machines, with their rolls of paper, these were the tools of business calculations once upon a time.
Now, of course, there are spreadsheets on computers that not only hold the numbers but, if you put in the right formulas, will do the math for you. You will not find any accountant who has access to spreadsheet software using the old pads, with pen and paper. Why wouldn't you make the same choice with your sportsbook?
Take a look at the advantages that come with moving your sportsbook to a hosted platform online.
Say Goodbye to the Envelopes: The Case for Pay Per Head Sportsbook Platforms
If you have seen the movie Silver Linings Playbook, then you know that Robert De Niro plays the role of an old-school neighborhood bookie. He lost his previous job, and his dream is to open up a hoagie shop. To get the cash to open the new business, though, he is taking bets from friends and family in the neighborhood. He did not know the many pay-per-head benefits when he decided to set up his shop and run it under the table.
On one level, of course, it makes sense. At the time when the movie was set, sports gambling was not legal where he lived, and setting up an online sportsbook would have just captured the attention of the local gambling authorities. However, the movie shows how much stress the paperwork associated with his sportsbook brought him. It didn't help, of course, that he had a big case of OCD, but there were still a lot of papers to chase.
Paper, Paper Everywhere
If you look in his office, you would see stacks of envelopes, carefully numbered by the bettor. Each envelope of cash represented a potential payout, should wagers go the wrong way for him. At one point in the film, De Niro's character's son, played by Bradley Cooper, needs an envelope to hold a letter, and he grabs one of the numbered envelopes out of his dad's office. De Niro's character almost goes haywire after not being able to track down that envelope. One of the key pay per head benefits, of course, is that your platform tracks all of the activity for you, and distributes the money, so there is no reason to head around town collecting and distributing cash once the games are over.
Why is Pay Per Head Platforms Becoming so Popular?
Look, the idea of running a sportsbook and bringing in some money on the side – or even turning it into a full-time job – is attractive to a large number of people. The competition is growing with each passing week, because of how easy the right sportsbook platform can make managing this type of business. Each week brings more and more sportsbook agents to the business; each week also brings more and more pay per head platforms to the business, because the pay per head benefits are substantial, and so is the opportunity for platforms to make money off betting clients.
A large number of competitors out there might sound intimidating. However, a lot of these new sportsbook agents are going with the cheapest platforms out there. They don't get to offer much in terms of creative side props, and their servers are as likely as not to crash on the first day of March Madness when all of those college basketball bets hit at the same time.
This is where AcePerHead.com comes in. We are not the cheapest sportsbook software in the industry – but we're also not the most expensive, and we bring the best value.
There are several reasons why you should take advantage of the pay-per-head benefits that AcePerHead.com brings.
Access to creative side props. Consider a typical weekend during football season. Every sportsbook on the planet will offer action on point spreads and point totals. A lot of them will let you offer wagers on the scores at the half and the end of each quarter. However, how many will allow you to go over and under on yardage totals for particular running backs? How many will allow you to set a prop as far as which team will turn the ball over first? Getting granular with your props – and involving as much in-game action as you can – will build engagement in your betting clientele and make them come to your page first, so they can see what you are offering.
Top-notch server performance. You don't want your sportsbook to crash in the middle of a series of heated games in European first-division soccer, or during the eighth inning of the latest Red Sox-Yankees game in the middle of a full MLB slate of games. If you go with one of the value sportsbook platforms, you have signed a deal with a company that has likely skimped in one of the areas that are not client-facing, at least not explicitly – the server. When that goes down, so will your client roster.
Elite customer service. Our customer support team is available around the clock, with both English- and Spanish-speaking agents. That's a huge bonus, both for you and for your betting clients, because if you have a problem, you're not waiting for someone to answer your email hours later. You can get on the phone and have a representative on the phone in a matter of minutes, no matter where you or your betting client lives. That can make the difference between a happy customer – and a former customer.
Avoid Common Issues with PPH Services
Do you want to skip the headaches other bookies have experienced with pay per head services? Use this guide to avoid the annoyance and drive profits.
Online sports betting has been on a meteoric rise in recent years. And before COVID-19, so has in-person gambling. The gambling industry is worth $261 billion in the United States alone. It also makes up for 1.8 million jobs across 40 different states.
Are you considering becoming a bookie? Maybe you want a piece of the $261 billion pie? Perhaps you work in a casino taking bets and are ready to go out on your own?
Whatever your case, you'll want to understand what pay-per-head services are and the common issues you have to avoid. Keep reading if you want to make money.
PPH Bookie
Pay per head or PPH is an industry in and of itself, and it's a massive industry at that. You can be a novice bookie or an experienced one and still use PPH sports betting software to your advantage.
Why Is It Called Pay Per Head?
It's called pay per head because that's what it is. You pay per person to use the service. You'll pay for how many players actively use the service or play each week.
Say you've got 100 players on your roster, and only 50 of them play in a given week. You only pay the website for those 50 and not the rest. The charge is usually $10 per person or head.
So you'll owe the website $500 for the 50 who played that week instead of having to shell out for your whole roster.
The Ins and Outs of PPH
A PPH service will ensure you don't make costly mistakes paying out your partners. They'll handle all of the ins and outs for you.
That way, you can concentrate on bringing in more clients. The more clients you have, the more juice you make and the bets you win. It's the law of averages or probability.
A pay-per-head service also manages all of the games and their respective lines or point spreads. They even update them on a 24/7 basis. That's why you can be a novice gambler or bookie and still be a successful one when you use pay per head.
Most people are versed in a sport or two. But, with this service, you don't have to know all of the technicalities for every sport that's being bet.
Another great thing about using this type of sports betting software is they don't take any commission.
You pay $10 per head, and they do the work for you. You put up the original stake and watch the money rake in most weeks.
Common Issues With PPH
The biggest issue bookies have is selecting customers that don't pay up. You need to choose your clients wisely. Another issue is not allowing enough time throughout the day to complete all of your tasks.
You should also have a designated office area to work from. One last mistake you can make is not using the correct software.
Time to Get Started
Alright, you know why you should use a pay per head bookie service. You're aware that you don't need to be an expert, and you can see how profitable this venture can be. You also know the most common issues that can happen.
The Right Bet in the Right Industry
Pay per heads can be your best friend if you know how to work in the industry. There are a lot of tricks to the trade and understanding pay per head is only the beginning.
If we have caught your eye, then AcePerHead.com has an offer you may not want to refuse. We have the guides and software to get you ahead of the game. Sign up today for more information on where you can go within the gambling industry.