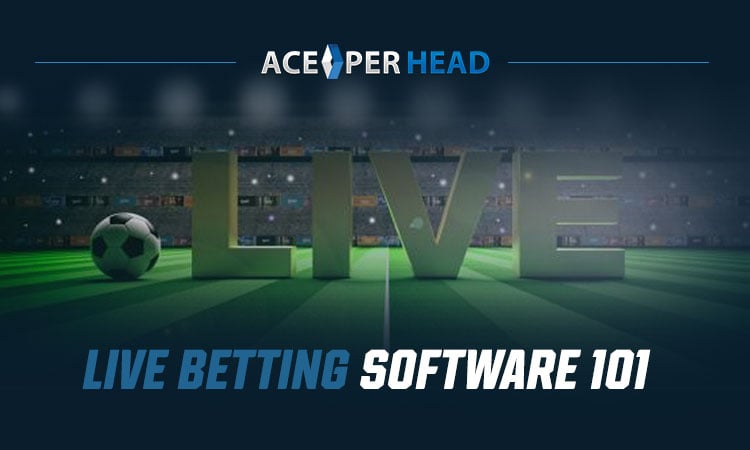 Sports betting is becoming a dominant force in the global market. It was worth $9.7 billion in 2020 and is expected to increase almost four times that amount by 2025.
With that in mind, some of you sitting at home may be tempted to get in on this action while you can. However, the sports betting industry has changed thanks to not only legalization but also the major shift in betting online.
Live in-game betting has grown exponentially in the last few years; other than fantasy, it is the fastest-growing niche in the business.
Are you taking advantage of this expanding market?
Millions of dollars hang in the balance on any given play, no matter the sport.
Fans live and die with every big play.
With cutting-edge technology and the latest software, AcePerHead.com makes it available to your players 24/7. By creating an agency with Ace Per Head, your personal account manager can help you supply your players with access to all in-game props and up-to-the-minute lines. They can access any play you want to extend to them with confidence that the most proficient administration of their action is secure, accurate, and fast.
All Players Can Be Accessed From:
phone
computer
tablet
mobile device
…they have 24/7 wagering online and you have unlimited access to accurate, up-to-the-minute figures.
Ace per Head features a fleet of web servers and world-class call centers staffed by American clerks.
Our lines are sharp and our response times are unequaled. The feedback we get from our current bookie agents allows us to say, with confidence, that Ace Per Head is the industry standard, in a highly competitive market.
Our network provides information garnered from the top odds-making services in the world, keeping you and your players ahead of the curve and privy to the most current data.
As an independent bookie agent, you have complete control over the menu offered to your players. Your betting board can feature all or parts of our service; you control betting protocols. You can change or limit your offerings, move lines, or set dollar limits.
Is a nominal, weekly, fee, worth your peace of mind?
Ease of access for your players with accurate, secure administration of their accounts and your agency, is our promise.
Ace Per Head provides all the benefits of corporate books, with a personal and professional touch.
Live Betting Software 101
An independent bookie that is interested but might not know the tech side of this well may be looking for some live betting software 101 lessons.
Are you tempted to start a sportsbook but want to know more about how the software works? Well, you came to the right place.
This is your guide on what to look for in sportsbook software.
How Does Live Betting Software Work?
Betting is when you risk money and gamble on the outcome of a game, such as will the Rams win by 7 or more points against the 49ers. People from all over the world bet on sporting events each and every day and as a result, the gambling market is a multi-billion dollar industry.
The standard betting option is either a straight bet or a parlay on a game, however now one of the most popular betting options over the last few years has been live bets. A live bet is one where a person is betting on a game that is actually in progress and being played. As a result, the lines for live betting are constantly being updated up to the second, and have numerous live betting options per game that can be bet. Players love it and tend to bet even more frequently when they have a site that offers good live betting software.
One of the Best Live Betting Software
Since live betting is getting more and more popular and earns bookies even more money, if you want to book action this is a must-have. One of the best live betting software providers in the market is AcePerHead.com. They have a full sportsbook with hundreds of thousands of betting options that they offer and update the odds up to the second each day.
In addition, they have a choice of two dynamic live betting options to offer players, which both have live betting on all sports around the world, and over a hundred live betting options per game to choose from. There is also a live TV feature on both live betting platforms that allows players to not only bet the game but also watch it right from their device on their account.
Both options are similar and are specially designed when using a mobile device since most gamblers use a smartphone. The biggest difference between the two is just mainly the layout, but in terms of betting options, they both have live lines, alternate totals, time period bets, props, and the option to parlay live bets on each game.
Offering Live Bets Generates More Overall Profits
Not only do people love live betting on a game that they are currently watching, with a brand new updated line as the game progresses, but players that bet live, end up losing even more money than players that don't bet live.
The reason players lose more overall money is that instead of betting just one straight bet before the game, a live bettor plays multiple live bets per game as the line continues to change and the score changes. Also, the juice is generally -115 on live bets compared to -110 on a straight bet made before the game starts. This additional 5 cents and higher volume of bets from a live bettor, all odds to an overall higher hold percentage for the bookie and just more overall profits.
Live Odds
One of the most important things for the success of a sportsbook is to make live odds bets well. This can majorly increase the revenue of your sportsbook because it provides bettors with practically infinite opportunities to bet on certain games compared to being limited to before the game starts.
Let's say that the Dallas Cowboys were 10-point favorites against the New York Giants, but the latter scored the first touchdown in the game. With them being up 7-0, sportsbooks would be forced to adapt if they want to get consistent action on both sides of the line going forward.
That could move the Cowboys down to about six-point favorites, and in that situation, you are more likely to still entice enough bettors to take action on both sides of that point spread.
A sport that is even more important is basketball. This is because points are being scored constantly, and even just one basket can impact a tight point spread or point total.
Let's say that the Brooklyn Nets are playing the New York Knicks with all of their players healthy at home for this sport. They may be seven-point favorites in that situation, but the Knicks could start that game off on a 10-0 run.
What do you do here if you are the sportsbook? You have to adjust the point spread if you want to roll with live odds. Even cutting the Nets down to a 5-point favorite in this scenario can convince people to keep betting on both sides.
Here, there will be more people that would be likely to believe that the Nets can come back and cover the spread rather than leaving it at what it originally was.
Accepting Bets Efficiently
Going along with the live odds, you need to make sure your software has a smooth transition when it comes to accepting bets that are placed by bettors.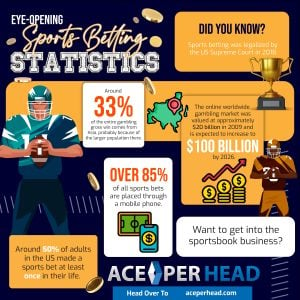 Why is this? Mainly because your sportsbook would be missing out on potential profit if this is not up to par.
Let's use the Super Bowl as an example. It is one of the biggest individual games of the year for sports bettors to have action on, and the handle last year was nearly $500 million.
In this scenario, it is crucial that your software is operating efficiently because it needs to be able to handle the amount of traffic it is going to receive from casual bettors. It also needs to be able to adapt on the fly.
Going back to last year, let's say after the Tampa Bay Bucs got their first points, the bettors wanted to start backing them a little more.
If your sportsbook does not have sufficient software to accept bets quickly or adjust on the fly, you may not be getting the best that you should from bettors. Sometimes, you may not even get a bet at all if enough changes in the short time span that your sportsbook is down.
This is why sports betting platform needs to be able to handle a large amount of traffic at once, particularly for one game. The difference between getting 1,000 bets or 10,000 bets plus at what point spread they are betting comes down to how fast a sportsbook's software can adjust to what is happening during a game.
User Friendliness
Having user-friendliness not only applies to your sportsbook website but also to how it transitions over to a mobile app. This is because a lot of people only access the internet through their smartphones. About two billion people fall into this category, and it is expected to be 75% of internet users by 2025.
What makes an app or a website user-friendly? Well, the first thing that you should ask yourself is if there are any glitches.
These glitches and buffering moments can slow down the speed of downloading, causing bettors to get frustrated and possibly take their money somewhere else.
Another thing you should look for is if things in your sportsbook are clearly defined and well laid out. Examples can be if the odds for each game are easily seen, are different sports and different leagues within those sports categorized well?
Website layout and how fast the site runs are two big things that will help users have a memorable and easy experience. As long as that continues to happen for your sportsbook, user-friendliness will be there, and it will entice customers to keep coming back because you will be deemed reliable and convenient.
Accurate Odds
Perhaps the most important part of running a sportsbook, is you need to make sure that you have accurate odds to maintain the success of your sportsbook.
An ideal scenario would be to have as close to 50% of the action on a game on each side as possible. Of course, there are exceptions where some sportsbooks will let certain games stack in favor of one side, but that is where having the right software can help you distinguish those opportunities.
For the general rule, let's say that the Kansas City Chiefs are favorites by 13 points over the Pittsburgh Steelers. With the initial line, you may end up seeing 75% of the handle on the Chiefs.
What do you do in this situation? You would have to increase the number of points that the Chiefs are favored by to entice some Steelers bettors.
One way to go about that situation is to make the Chiefs 15-point favorites there. That way, they would have to win by more than two touchdowns. That may be enough to get some people to back the Steelers if they think they have an extra score to work with.
Your sportsbook software needs to be flexible to these changing conditions because that is what will help you get a better balance.
Pay Per Head
So, what if you are reading all of this without being sure how to find or set up the right software for your sportsbook? Well, there is help out there if you are willing to sign up for a pay per head system.
That allows you to hand over the operations responsibilities to a third party to help run your sportsbook. That third party will design a website for you, offer 24/7 customer support, and offer the right software and hardware that you need for your sportsbook to succeed. 
These companies have years of experience and are professionals, so they can guide you through everything that you need to know to run your sportsbook smoothly.
The main thing that you need to know if you want to go this route is that there is a fee attached to these services. Typically, a pay per head third-party service expects to receive about $3 to $10 for every bettor that uses your platform within a period of time. 
For example, if 100 bettors used your sportsbook within about a week, then you would have to pay the pay per head service of $1,000 for that time. However, these bettors are likely to be betting a lot more than that per week, and your profits could be way above what you have to give to the service.
This is an option that allows you to have a more professional environment and a team behind you while you remain in charge of your sportsbook. If this is done the right way, then you could end up making even more profits despite the service fee than trying to do this on your own.
Learn Live Betting Software 101
This is your live betting software 101 guide to help you see what you need to look for in sportsbook software to find success with new bettors. If you take these factors into account, your sportsbook should take off in no time.
Are you ready to get started? Create a sportsbook today and get a six-week free to get started.