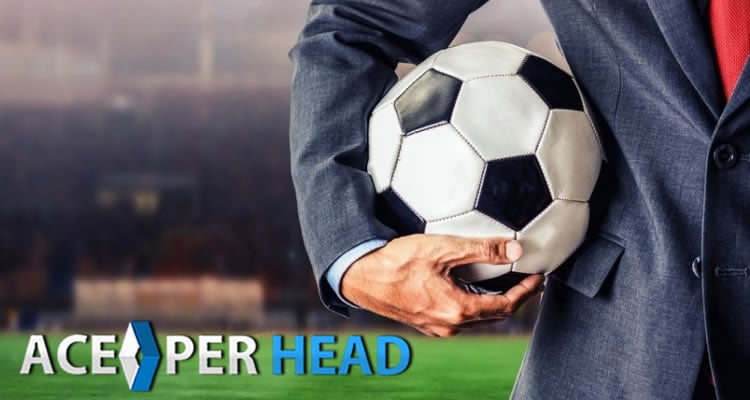 If you're running a sports betting business, either online or in an old-school way, then you have to be excited about the return of the first divisions of European soccer leagues and the possible opening of Major League Baseball, the NBA, and the NHL. If you have not been using a pay-per-head service to run your website, then it's time to take part in a pay-per-head free trial to find out just how it can transform your business and make your life easier.
Quality pay per head services such as cePerHead.com offer free trial periods so that sportsbook agents or bookmakers can see the high level of support and service that they provide – and how much their businesses grow.
Why You Should Try Pay Per Head Services for Free?
A pay-per-head free trial gives you access to all of the services that you would be able to offer your clients going forward if you signed up for that company's services. Basically, a pay per head sportsbook website charges its bookmaking clients a fee for each bettor that the client has as an active gambler.
If you have a sportsbook, then you are a bookie. You set odds, take bets, and place them on behalf of your client. If your client wins, then you are responsible for making that payment. You make money by charging fees for transactions each time you place a bet.
Ace Per Head has built a sterling reputation in the sports betting world. We provide a platform for bookies to open up opportunities for wagering to their players. Bookies pay us a fee each week for each active player (which is why it is important for bookie agents to go through their client lists regularly and purge the ones who aren't actively wagering anymore, so they don't pay fees for bettors who aren't bringing in money).
The chief benefit of this for bookie agents is that they no longer have to manage their own website (or their own cash business) around the clock. No more late-night calls and texts with new bets. No more frantic calls asking to change a bet at the last minute. Instead, your betting customers go right to the website and make their choices.
All of a sudden, you have a platform that looks and operates just like those of the major sportsbooks. Your website, which you would set up as part of your pay per head free trial, is just as impressive as those of the big casinos in Las Vegas. You choose which sports you want to make available for betting. You set the lines. You establish betting limits for each customer. If you want to add some fun side prop bets in order to boost business, it's up to you. From your smartphone, you can manage your website.
A pay-per-head free trial gives you the chance to try out a company to see how easy their website is to use, and how you're betting clients like working with it. Ace Per Head provides bookies with free trials because we know just how well the system works – and how much more money you can bring in by using their service. We know that, for the vast majority of our bookies, the pay-per-head fees are more than worth it, because we add more and more of them to our numbers each month.
How Does Pay Per Head Software Work?
You don't have to be an amazing coder to use a pay per head bookie website or to benefit from a pay per head free trial. Instead, you just have to walk through a brief tutorial to see how the website works. Once you have the system figured out, then you can sit down with a margarita by the pool, whip out your smartphone, and make the day's adjustments to the games and props that you are offering.
Your betting clients can make their preferences known just as easily. All it takes is a quick visit to the website, a scan of the available games and prop bets, and some clicks to place bets. There is a wagering menu that is easy to use for bettors, and on the bookie side, it is possible for you to check your figures in real-time to see how much money you've made – and how much action has stacked up on one side of a line, which means it's time to move that line.
Getting to try these services for free is a great way for you to build traffic to your site. Once your betting clients find out that you're moving to a website with easier functionality, your business should start to grow. Word of mouth will spread, and this is the perfect time to start building momentum, as professional sports seem like they are about to return.
What if you don't want to rely just on sports betting?
After all, there was a pretty grim phase between the middle of March and the resumption of play in the German Bundesliga. For several months, there were no live sports available for wagering. Sure, some betting sites started simulation leagues, and eSports in the form of video game leagues popped up as well, but it's hard to substitute computerized action for the drama of Max Scherzer leaning back to the fire in a fastball while Jose Altuve waits at the plate, or while LeBron James battles Giannis Antetokounmpo in a real-life NBA Finals.
AcePerHead.com stands by its reputation and quality, which is why we provide free trials for sportsbook agents. Not all of our competition makes the same offer. Ask yourself why they might not want you to have a month, or even more, of complimentary access to their services. Remember, in many areas of life, you get what you pay for. While Ace Per Head.com might have a slightly higher weekly fee per bettor, the quality in terms of website security, reliability, and robustness of display will pay for itself in terms of new business that you bring in. Give us a shot today!
10 Reasons You Should Try a 6 Weeks Free Bookie Software
A pay-per-head free trial is the best way to start your career as a bookie. Learn about 10 key advantages to consider here.
The Software as a Service (SaaS) industry is projected to hit $623 billion within the next 2 years. Pay-per-head (PPH) software for bookmakers is one of the more lucrative businesses that budding entrepreneurs can invest in. These technologies can help you make it a bookie and hit the jackpot when working with sports betting clients.
Like in most SaaS markets, PPH companies are usually happy to offer you a free trial of the services that they provide. Pay-per-head Free trial bookie software is a great thing to take advantage of for tons of reasons. We're going to talk about some of the main ones here, so read on to become more confident in the next steps you need to take as a budding bookie.
1. It Costs You Nothing
As far as buzzwords go, 'free' is a pretty great one. If a service is free, it costs you literally nothing to take advantage of. There's no reason to turn away from things that you don't need to pay for they might turn out to be a goldmine.
A bookie software free trial is 100% free of obligation. If you try Ace Per Head's services for six weeks and find out that it isn't right for you, you haven't committed to anything. You can simply walk away.
However, in the likely event that you do find value in the bookie platform you use, you can begin investing in it after your trial ends. You still will have received six free weeks of using the platform. Better yet, you'll have discovered a more efficient way to manage your bets and can grow your bookmaking business.
2. You'll Be More Informed
Many people are already sold on a PPH platform after reading about it, talking to other users, and scouring reviews. If this describes you, awesome! You still should take advantage of free trials so that you can be as informed as possible about where your money is going.
In addition to letting you pay less for the time you spend on the platform (which, let's be real, is awesome), taking advantage of free trials gets you familiar with the way it works.
When you finally decide to invest after your six weeks are up, you can do so confidently. You can then immediately get into the intricacies of managing sports betting lines and bettors without worrying about software basics.
3. You Can Talk to the Pros
Free trials have another advantage beyond experiencing the platform: access to professionals. PPH SaaS providers are extremely happy to talk with their clients about managing their platform and working with gamblers.
Six-week free trials with Ace Per Head immediately make you one of our clients. You get all the perks that this entails. This includes round-the-clock support and consultations with our PPH experts.
By taking advantage of a free trial, you can get all of your basic questions about the platform out of the way. This means that when you pay, you can focus on the important things.
4. PPH Software Keeps You Organized
Traditionally, bookies can have a lot of trouble with organization. You'll need to keep track of scores and bets for multiple games in multiple categories of sports. These are the fundamentals for a pretty basic traditional bookie, too- once you get into bets on specific players and individual touchdowns, it's nearly impossible to keep track.
PPH professionals manage the information on your platform and keep it up to date. You can delete all those 100-page spreadsheets that are taking up space in your computer storage. You also can automate your PPH site to track specific games and bets so that you can immediately see how much you're getting vs how much you owe.
Free trials let you access these benefits sooner. You'll save a lot of time during the six weeks you're trying out the software. This will let you consider what's important to you as a bookie so you can optimize your PPH experience.
5. You'll Get Access to Communication Features
A free trial of the best software for bookies doesn't just give you the ability to communicate with PPH experts. It also enhances the way that you communicate with players.
Regardless of the developmental stage your bookie business is in, you'll need to talk to a lot of new and old clients. This can be challenging when you're on your own. You'd need to reply to floods of emails in your personal inbox and sit by the phone waiting for bettors to call.
PPH software- including free trials- eliminates these challenges by providing fully managed communication services. Clients can easily type your messages in the software that you can reply to from one convenient location. More importantly, Ace Per Head's 24-hour call center will field calls from clients and help them in ways that you didn't even know you needed.
6. You Can Begin Gaining Visibility
Online visibility is critical for success regardless of an entrepreneur's industry. The gambling sector is no exception. This is especially true for independent bookmakers like you who otherwise would need to rely solely on word of mouth to gain clients.
When you have an online platform, you have something to advertise to interested audiences. You can run social media marketing campaigns and invest in Google Ads. Starting this process before you even begin paying for the PPH platform adds additional money to your budget that you can invest in boosting your visibility.
7. You Can Start Building Connections
The main impact of boosting your visibility is that you can build professional connections with those looking for bookie services. A free trial will give you time to grow and nurture these connections before you even sign any contracts. You'll already have a wide clientele by the time you're putting any money down on PPH services.
Using web-based betting software also helps you connect with more clients. You can grow your sportsbook because tracking scores and bets is an automatic process. You don't need to manually follow every event that people bet on, which frees you up to take bets on a much larger number of events.
Traditional bookies are also limited geographically. They can only call clients near them and work with those who use the same currency.
PPH bookie free trials let you work with clients around the world. They provide you with the means to accept cryptocurrencies. The call center is also multilingual (despite being English-centric) so you can communicate with bettors worldwide.
8. You'll Retain Full Control
Many bookies fear making the switch to online platforms because they fear a loss of control. This makes sense- after all, the way that you manage events, bets, lines, and limitations is highly individualistic.
Luckily, online software doesn't stop you from choosing the way that you operate. It simply means that someone will execute your business strategies for you when you tell them the ins and outs of what you want.
Moreover, you have a hold on a lot of players' personal and financial information. Losing any of this could be detrimental to your reputation. Ace Per Head uses multi-factor authentication to keep all information safe and sound, but we know that this can be hard to believe until you experience it.
A free trial lets you see that you're still going to be in full control of your betting platform. This not only includes the bets placed and the limitations you have but also the information that you need to safeguard. You're sure to feel much more safe investing in a platform after seeing what it can do before you enter any sensitive data or commit to using it.
9. You Can Start Making Money
Every bookie aims to make money. At the end of the day, cashing out from bets is the ultimate goal. You need to make more dough than you're investing in your PPH software.
This absolutely will be the case when you're paying $10 a head for full management of your clients. After all, bookies can around $10,000 a week (or more)!
When you're investing no money, however, you'll make even more. For the six weeks that your trial spans, you can make an unlimited amount of cash without putting any out.
10. You'll Feel More Confident
Ultimately, pay per head bookie software free trials can help you to become more confident. You'll have a better understanding of what you're getting into before you make an investment. You can opt in or out based on the value you get from your trial. There's no pressure to do anything besides access free software.
Entrepreneurs who are confident can grow their businesses better. They sign on more clients, make more money, and are ultimately more successful.
Get a Free Trial of Bookie Software Today
Now that you know the many benefits of signing up for free trial pay-per-head bookie software, it's time to get cracking. Set up your package with Ace Per Head to access your 6-weeks free.
During this timeframe, our experts are happy to consult with you about optimizing your online platform. We're also happy to talk about payment methods, communication needs, and software management so that you can understand everything that goes into a website. We're passionate about helping agents as you get off their feet, so don't hesitate to reach out!
11 Pay-Per-Head Benefits to Know for Your Bookie Business
Wondering why private sportsbook agents choose pay-per-head services? Learn the top 11 pay-per-head benefits for your bookie business and how they work.
Do you want to bring your private bookmaker business up to date? The technology and apps provided by the major bookmaking companies can seem impossible to compete with. However, if you know the benefits of pay-per-head services, then you can start to compete in the big leagues.
These services set you up online with a website and access to live betting far beyond anything a traditional service can achieve. Read on as we give you 11 benefits of pay-per-head services.
1. Access to Live Betting
Having access to live betting means you can compete with the larger bookies, in terms of how many features you can offer customers. The best pay-per-head sites should always offer access to live betting, as it is great for both customers and the bookie themselves. It is a modern way of betting that can bring in a lot of revenue.
Live betting allows you to bet while the game is ongoing. It lets betting react to changes in the score and play of the game, changing odds as it unfolds. This means that people can make decisions when the twists and turns of a game occur.
For example, you could be watching a soccer game. As the game unfolds, you may be able to bet on who scores the next goal, deciding on the team or even the individual player. You can bet on the final score, even as the current score changes during the match itself.
2. Freedom of Movement
Becoming a pay-per-head bookie means that you have the ability to go anywhere you like and run your business. As you are online, as long as you have internet access you can run your business from wherever you like. In fact, you can do most of it from your cell phone.
That means you can earn money while spending time with family and friends. You may decide to work from abroad, taking a holiday while managing your business. You may even decide to visit the games people are betting on!
3. You Get Your Own Website
As an independent bookie, you need your own website to function. This acts as your storefront, showing the imaging and branding you need to show customers who you are and what you do. It brings you well and truly into the digital era.
A website is not just a place for people to make bets. It would help if you made it your own, to increase engagement and web traffic. Create content in the form of blogs and game analysis, and sync them with your social media accounts. 
The best pay-per-head sites should provide a website for you. Make sure it is mobile-friendly, as most people will prefer to access your website through their mobile devices. they should be able to offer you a host of custom website designs. 
Ideally, you want a team with its own software engineers on hand to help you out. Not many pay-per-head services offer this, so make sure you are prepared to pay for assistance if you choose one that does not.
4. Access to a Wide Range of Events
The best way for a bookmaker to increase revenue sources is to increase the number of options they have available for anyone placing a bet. That means having a pay-per-head sportsbook that allows access to a wide range of sports and a wide range of betting methods.
You may choose to maximize your income with football, baseball, basketball, or soccer betting along with a host of other sports. With so many events on offer and seasons changing, you should create a calendar of upcoming events to increase the urgency factor with your punters.
Of course, you may choose to specialize in just one sport. Doing this also has its advantages, particularly if you choose to market your website by creating social content. Make sure you have a website design that reflects the aesthetic of the sport you choose.
5. Reduces Labor Costs
If you already run a bookmaker, you will know how much having physical premises costs. As well as rent, you have to pay bills, security costs, and insurance. In addition, you have to hire staff to work at the front of the house and in administrative roles. 
Having a pay per head sportsbook reduces the need for these services. People can make a bet using your website and they don't need to go into the physical bookmakers. Thus, you don't need to hire staff.
Any customer service can be handled by the pay-per-head service call center. This means the only labor costs you will pay out are for your own time, and for any extra services, you may require such as internet marketing teams. 
6. Cuts Down on Paper Trails
Being a professional bookmaker requires a lot of paperwork. Bets have to be monitored, odds have to be calculated and accounts have to be settled. This takes up a lot of time and effort.
The best pay-per-head sites will have software and procedures in place that eliminate this process. They will take charge of all the bookmaking, and all of your accounts can be stored online. This will be done safely and securely.
7. Simple to Set up and Use
Good quality pay per head sites will have ease of use in everything they do. This should be embodied in the initial startup process, all the way through to how easy it is for customers to place bets.
When choosing a provider, make sure the initial setup is easy. They should have great communication and be able to offer you customer service. They should also be able to provide help setting up the website.
Make sure they have a 24-hour team on-site to deal with any problems. The last thing you want is your website going down an hour before a big game.
Once you have this, make sure they have an easy-to-use call center for your customers. They should be able to call up and immediately deal with any queries regarding deposits or making bets.
8. Security
When setting up an online bookmaker, security is paramount. You are holding customer details and sensitive information, such as bank accounts and card numbers. There are a number of international and federal laws regarding this, and following them can cost time and money.
Having a secure pay-per-head service will take this onus from you. Make sure your service assigns players an ID and unique password. This should be all they need to access their accounts safely and easily.
You should also choose a service that monitors security. Services should not be soliciting your players and taking their details. They should also be able to identify unwanted movement and activity, protecting you and letting you know should a problem arise.
9. More Efficient Costs
An efficient pay-per-head sportsbook should only charge you for what you use. This should be regardless of if you have 10 players, or ten thousand. Packages can often start extremely low, allowing you to grow your business without a huge initial investment.
Many services allow extra features and options as your business gets bigger. As your player count increases, ask if your provider can open you up to VIP services or offers discounts. When starting out, find a service that offers a free trial so you can test services before you fully commit.
10. Pay-Per-Head Is Convenient
Just like the ease of use, convenience is one factor that should run throughout your whole experience of pay-per-head. Firstly, on your part, it should cut down on your time. Allowing you to access your business from anywhere allows comfort and flexibility not seen in other operations.
Scaling your business is also extremely easy when using pay-per-head services. Adding players and services as you grow will be a piece of cake.
Finally, it provides convenience for your players. They can bet from the comfort of their armchair using their mobile. Any problems they encounter can be solved with a fast call to customer service representatives.
11. It Builds a Reputation
While it may not be feasible to compete with the huge betting companies, it is possible to compete with local ones. Having a pay-per-head service provides you with a competitive advantage, bringing local bookmaking into the digital age.
Once people know about your excellent, up-to-date service, word of mouth will get around. This is the best form of marketing. Before long, you will find your reputation is excellent and customers soon begin to prefer your service. 
Bookie Software – No Cost for 6 Weeks
Now you know the benefits of pay-per-head services, you should get a trial. This will allow you to see if the service is right for you, and discuss the advantages with the provider.
Your first stop for pay-per-head services should be Ace Per Head. We have everything you need to build your online bookmakers. Contact us today to discuss a custom package or start the 6-week free trial immediately.