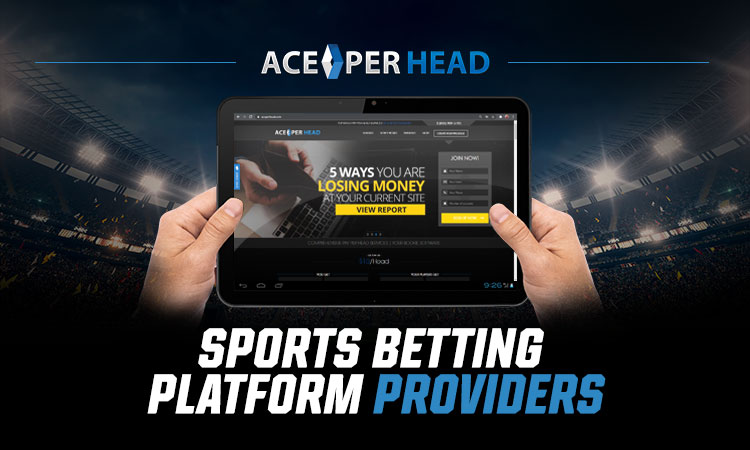 If you are looking to be a bookie and take action on sports then the first thing you are going to have to do is get set up with a sports betting platform provider.
These providers are called pay-per-head companies and they provide a sports betting platform through one of their websites. Then they internally manage all lines up to the second and put up thousands of betting options each day that get graded as soon as each game is completed.
Betting Options
These platforms allow players to easily choose from many different betting options such as straights, parlays, teasers, if bets, reverses, round robins, props, futures, and even a virtual casino and racebook to bet on horses. All of these betting options just help the bookies to increase their hold percentage on their players' losses because more betting options lead to an increase in betting volumes, which will just lead to players losing more money.
Live Betting
Also, one of the fastest-growing wager types in the market is now live in-game betting, which allows players to bet on a game while it is progressing with an updated line based on the current score of the game. Considering that most sporting events take anywhere from two to three hours to complete, this Live betting option helps to also increase betting volumes and thus leads to players losing even more money than on regular pregame bets.
One of the top sports betting platform providers is AcePerHead.com and they even provide a premium live in-game option that has live betting for all sports around the world and over 70 different live betting options per game. It also has a live score feed that gives play-by-play alerts throughout the game and even an option to watch the game if you have the proper internet connection. This allows players to continue to stay engaged with betting during the game and dramatically increases hold percentages for the house.
Mobile Website for Players & Agents
In addition, Ace Per Head also has a very simple and straightforward to use mobile website for both players and agents to use on the go from anywhere in the world. Mobile-capable sites are also a growing trend in the market because the world is obsessed and completely reliant on smartphones, which has caused huge spikes in the amount of bettors that make wagers on smartphones compared to calling in wagers or using desktops or laptops.
With that being said Ace Pay Per Head has put a special focus on their mobile site to make it all formatted perfectly to any smartphone, with easy-to-see one-touch clickable to make wagers. This allows players to bet on a game while watching it at the local bar or friends' home. In addition, the premium live option is also fully formatted for mobile devices to allow for easy use when betting on the in-play live option.
So give AcePerHead.com a call today at 1-800-909-5193 and get set up with one of the most state-of-the-art and easy-to-use sportsbook betting software in the business.
Tips for Using Sports Betting Platforms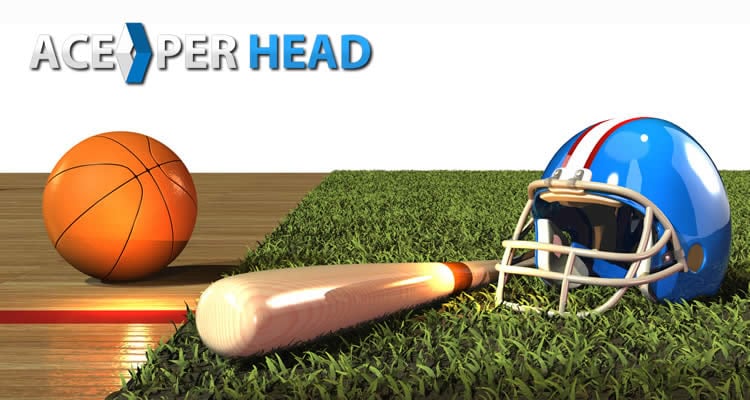 Need some tips on using betting platforms? Check out our help article for a complete list of tips and ideas to set you up for success.
Gambling has become one of the most popular hobbies across the U.S. Since the Supreme Court overturned the ban in 2018, many states have legalized some form of sports betting within their borders.
Within the last few years, sportsbooks and online casinos have grown by leaps and bounds to accommodate that trend. It's never been easier to become an independent sportsbook maker.
Although there is some stiff competition out there, you can easily get started as a bookie among friends or locally by sorting through betting platforms to choose the one that's right for you. First, there will be certain things you'll need to consider, such as platform features, software, payments, and sports monitoring.
In the realm of pay per head (PPH) sportsbook services, these considerations are different from the more common sports betting sites and apps. So, we've compiled some tips for using sports betting platforms to help you find your niche in the industry.
Why Use Betting Platforms?
The availability of sports betting platforms is uniquely widespread. In this article, we'll be covering Ace Per Head as a PPH sportsbook agent with over a decade of experience.
To get started on their betting platforms, you'll be required to pay as low as $3 per client for your bookmaking service. This fee gives you a website template that you can then customize for your client's needs and preferences.
Let's take a look at some of the platform features associated with the sportsbook software that makes them stand out from its competition.
Ace Per Head Sportsbook Software Features
For your sportsbook to get up and running, you'll need to have a website. That's where APH's software creators step in to build and manage your site. Choose an overall appearance that you'll be happy with and decide which sports will be featured.
Their platform will also provide sharp lines across all sports to keep your clients up to date. APA software automatically keeps track of wins and losses, and their platform will show you what you've made or lost for each transaction.
These software features will free up time so you can operate your business in other areas. For example, instead of constantly keeping up to date with lines and transactions, you can spend more time on gaining new clients. More clients equal more money.
It's really that simple.
24/7 Payment Management and Security
Other features you'll want to consider are payment management and security. Traditional banking and cryptocurrencies can be used for secure online payments 24/7. You can even set up payments that will be delivered to clients automatically.
APA's engineers keep a watchful eye on servers to protect the integrity of your client's financial data. Servers are routinely managed and maintained to offer the best security oversight for your betting platform.
These features provide you the opportunity to create the most important attribute of your sportsbook: a stable reputation. That'll be one way you can attract more clients to your bookie business.
Here are some additional features of the sports betting platforms offered by APA:
24/7 live customer support
Organize clients by demographics
Live TV with in-play betting
Prop builder
Set wagers and limits
Mobile-friendly
Easy-to-use interface
Ways to Keep Customers Happy on Your Platform
Now that you've got a basic idea of how to use betting platforms, you'll want to come up with a few ways to keep customers happy. After all, repeat customers are what ultimately keep a business afloat.
If you want to do more than just swim with the tide, you'll want to focus on creating a pleasurable experience for your clients. You could offer some kind of a bonus opportunity for new clients when they first sign up with you.
Once you've attracted new bettors that way, you may want to provide specials, deals, or credits during slow or peak betting seasons. By using the software features of the APA platform, you can customize the individual experiences of high-stakes bettors to make them feel appreciated.
Create a Community for Your Clients
Do your best to show that you treat your clients as part of a betting community where they will be sure to return at least once a week. You could offer betting advice on a blog or open a public forum where bettors can communicate with each other.
Listen to feedback through shared stories to improve upon your sportsbook platform to give users the best experience possible. If you take your clients seriously, they will return to you in spades.
That's the best way of conducting a successful business and maintaining the integrity of sports betting platforms. Keep your customers happy and watch your business grow.
Attract New Customers with a Solid Reputation
Building up a solid reputation should come first and foremost when establishing yourself as an independent bookmaker. That reputation can be widely shared across different social media channels. So, that could be a lucrative way of attracting new customers.
As previously mentioned, you can attract new customers with a bonus opportunity. You might even want to offer free bets as a way of getting clients to sign up with your gambling platform.
Use Social Media Widely to Your Advantage
You will certainly want to create a social media page for your sportsbook. That way you can attract potential customers to your website. Through your social media accounts, you can also advertise things like:
Daily sports scores
Upcoming games and matches
Special offers, discounts, and bonuses
Blog posts
Sports news
Keep your reputation in mind as you make daily, weekly, or monthly posts. It's probably a good idea to be somewhere in the range of posting a blog once a week. You don't want to bother people too much, but you do want them to know about the services you'll be offering.
The best way to go about this is to consider your audience. Will they tolerate daily Facebook posts? Or will it be better to post something two or three times a week?
Maybe you'll want to create a Twitter feed that is more active since you can post links to big stories in gambling or sports news, etc. The important thing is to reach out to create an audience. That way you can attract new customers with a solid reputation that's professional and well in tune with what clients want from their bookie.
Tips on Betting Platforms
The main goal for independent bookmakers using PPH sportsbook betting platforms is to efficiently manage the services they offer. While APH keeps track of lines, bets, scores, and customer service issues, that allows bookies time to develop and succeed.
You'll need to manage your betting platform in a variety of ways that should be simple to master. Get to know your industry by studying competitors. See what they have to offer and come up with some things that are different and better.
We've discussed the importance of maintaining your credibility to build a solid reputation. But what if you're just a beginner? Well, you'll want to start out small.
How to Start Out as a Beginner
Starting out as an independent bookmaker can be overwhelming, but it's a challenge that can be fulfilling once you step outside of your comfort zone. If you love sports and you feel that you have what it takes to get started, don't let anybody stop you!
Even if you've just got one client who bets about $50 per week, that's still something. Look at it this way, it will give you a chance to gain some experience. Keep a positive attitude and realize that starting a business isn't easy.
Develop Your Business Management Skills
No matter what happens, though, you can have only a few players and that'll be enough to develop business management skills. With just a small number of clients, you can see if you have what it takes to operate a successful sportsbook on your own.
It'll also give you a chance to learn how to communicate properly with customers. That way, it'll be easy to keep track of feedback and evaluate your business going forward.
Learn about your own strengths and weaknesses, and pay attention to time management. How much time do you spend on attracting new players? What effort do you put into managing your platform's wagers and limits?
Could you be spending more time learning about sports betting news and trends? The more attuned to your customers, the better off you'll be. Get a sense of whether or not you could turn this into a long-term career investment.
That'll save you a lot of time and money in the long run.
Dealing with Customers through Your Platform
The way you deal with customers can potentially make or break your sports betting business. Remember that it is a business and you are doing this to make a profit. So, keep that in mind as you budget your overhead costs and establish credit when dealing with clients.
If you have a client that bets about $50 per week, then you can set a monthly credit limit of around $500. Each week, you can decide to settle up with them.
For example, on a week when they owe you about $250, it might be a good idea to settle that payment. You don't want customers owing you too much money because that could harm your business. And vice versa if the customer is up by more than $250.
With new income from your sports betting business, you might feel obligated to spend. But keep in mind that some players might get into a hot streak. So, you'll need to be prepared for those payouts to maintain your solid reputation.
Build Your Business, Maintain Your Reputation and Watch Your Sportsbook Grow
In the long run, you will be able to make more money than you might risk when starting out as a sports bookie. Eventually, the bookmaker makes out in the end. The challenge lies in finding new clients and keeping them happy.
Luckily, Ace Per Head is here for you every step of the way. Using betting platforms has never been easier. Check out their blog for more advice on betting platforms and find out how you can become an independent bookmaker today.