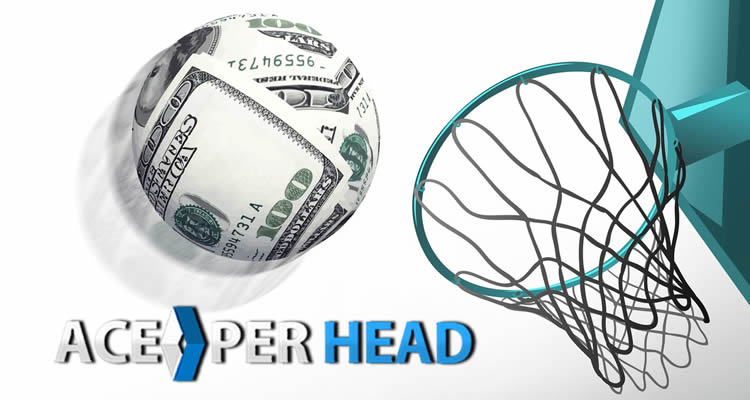 If you are already a bookie or are looking to become one then having a top-notch sportsbook agent site is a good first step in enhancing the success of your bookmaking business.
PPH Software
There is various pay-per-head services that are available for agents, which provide them with a fully inclusive website for their players to wager on, and where the PPH service handles all the odds and posts thousands of betting options each day.
These services also provide bookies with a sportsbook agent site as well, where they will have access to the administration side of the website, where they can keep track of all wagers, balances, and many other useful reports. One of the best bookie agent sportsbook sites in the business is www.AcePerHead.com.
Software Features
They have one of the most state-of-the-art agent backend sites, and when used from a mobile device everything is formatted for smartphones. The agent site is very simple and straightforward where there is a list of tabs that can be selected such as open bets, weekly balances, exposure, wager alerts, move lines, player chat, player lifetime, player analysis, and more.
1 – Player Management Tab
Also, there is a simple-to-use player management tab that you can click that will give you a list of each of your players' ids, and from there you can edit each players´ wager and credit limit along with password and any other personal player info you want to include. In addition, you can also add or clone an additional player right from the player management screen. There is also an adjustment option on the edit section of player management where you can make payments to each player account, and even give players free plays to use.
2 – Weekly Balance
The weekly balance sheet is also simple and easy to use it will show each week's balances for each player, with a total amount section, that is separated by day and a total for the week, so you can quickly and easily see how much each player is up or down on their account for the week. Plus you can change the date on the weekly balances report to go back and see any week's balances that you may need.
3 – Wager Alert
The wager alerts feature allows you to set up a text or email alert by setting specific parameters such as certain players, or wagers above a certain amount, that when placed you as the agent will automatically receive an email or text on the details of the wager and player.
4 – Player Analysis Tab
The player analysis tab is also another popular report because you can select a specific player of yours and it gives a very detailed analysis of all the types of bets the players have made over a specified time frame of your choice. This can be broken down by sport, by type of wager, or even by periods which breaks down bets by game, half, and a quarter of each type of sport. This is a great way to see where each player is winning or losing the most money, which is best used to make changes if certain players are having success in specific types of wagers.
There are many other useful reports that can be used through Ace's backend site, which all help to make things smooth and easy to book action and manage your players successfully.
So give Ace Per Head a call today at 1-800-909-5193 so you can get set up on one of the best sportsbook agent sites in the business.