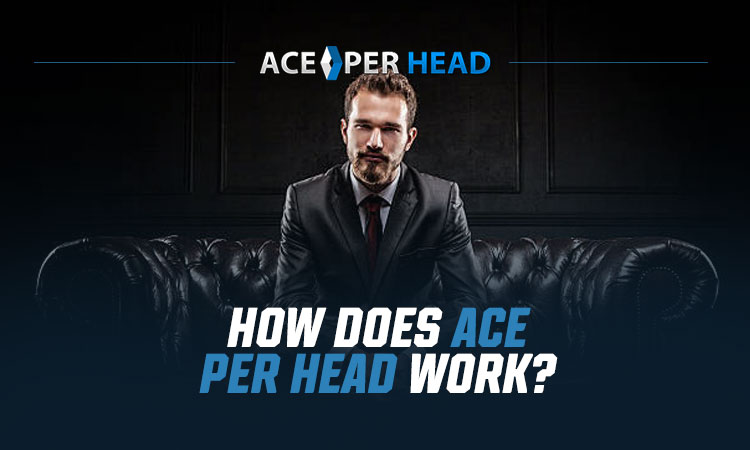 A bookie that uses AcePerHead can make tens of thousands of dollars per week, but is the software reliable?
If you'd like to become a bookie (or bookmaker), one of the first things you must do is choose a sportsbook provider. The AcePerHead sportsbook software happens to be quite popular, though you should know a few things before using it.
In this guide, you'll gather the main information you need to decide whether AcePerHead is right for you, regardless of your experience. Read on to learn more.
What Is Ace Per Head?
AcePerHead is a leading sportsbook provider that allows both bookies and players to take advantage of sports betting. Not only does AcePerHead provide software to bookies, but it also offers various resources to help them manage their platforms.
Players can benefit from AcePerHead because they get access to efficient sites that have more features. Because of this, bookies that use AcePerHead can increase their odds of succeeding in the sports betting industry.
The Pay-Per-Head Model
When working with AcePerHead, bookies can expect to pay low rates thanks to the pay-per-head model. This model lets bookies pay only for the active players on their platforms, which greatly benefits those with small player bases.
AcePerHead charges as little as $3 per player weekly. If a bookie only has 10 active players, they'll pay AcePerHead $30 per week.
Why AcePerHead Is Reliable
If you check out this AcePerHead review, you'll find that AcePerHead protects bookies and players with an offsite backup system. Should a bookie's platform go down, the backup system will help their site go online within minutes.
The software's DDoS protection also prevents hackers from distracting AcePerHead's technicians by shutting servers down. In the event of a security breach, technicians can focus solely on protecting user data instead of getting things back online.
What to Consider Before Starting
Although AcePerHead can help you start your betting platform, you should consider a few things beforehand.
Bookmaking is a risky career that requires investing money. If you don't have much, you aren't ready to become a bookie.
Like any business, finding success as a bookie also relies on satisfying customers. When you start your platform, you must offer incentives to attract players, such as signup bonuses and free bets.
Initially, you may have a hard time setting odds that allow you to profit or players to win. Finding the right balance is necessary if you want to keep players while also earning money.
AcePerHead will help you get on the right path, but you'll need to save money before starting.
Ace Per Head Promotions: The Basics
Here, we're going to talk about Ace Per Head promotions and how they can help you set up shop. Read on to take the first step toward becoming a lucrative online bookie.
Ace Per Head is a fully-managed pay-per-head (PPH) platform.
You pay a subscription fee of as low as $3 per active bettor who's working with you. In return, you get a fully-custom sportsbook website, 24-hour assistance, and dozens of great features. You also get frequent updates, upgrades, and assistance with lines and limits if you ask.
Because the features and applications are so diverse, we offer multiple promotion types that let you experiment with our services. These promos:
Are comprehensive, meaning that they show you all the relevant features that you should know about
Show both the agent backend and the player frontend so that you can visualize exactly what your bettors will see as well as yourself
Come without obligations, meaning that you can jump ship without any fees if we're not a good fit
What Comes With the Best Promotions?
We offer multiple types of promotions that you can take advantage of. The main one is a 6-week free promo that lets you set up a website ASAP. You can then work with us for 6 weeks exactly as a paying agent would.
You'll end your promo period with a good idea of how we can help you grow your bookie business. This promo is ideal for those who aren't sure if we're a good fit or want to learn the ropes. They're ideal for those gathering information.
If you're pretty set on working with Ace Per Head, we also offer a 50% discount bonus. This lets you set up shop at a reduced rate so you can start your business in an economically viable way.
You also might prefer a free website promo. You put down a $200 deposit and get a completely free website built just for you. This may be from a customizable template, but it also can be a completely from-scratch webpage.
If you're a pre-existing agent, you can also get a bonus if you refer another budding bookie to Ace Per Head. This will give you 4 weeks' worth of free credit regardless of how long you've been working with our platform. It's an awesome way to get credit and helps people switch over to a budding platform so that you can have more professional connections as well.
Get Started
Now that you know the ins and outs of Ace Per Head promotions, it's time to take advantage of one. You'll get 6 weeks of free services before getting one week free out of every month for life. Create your package today to begin your promotional period and set up a custom PPH website.
5 Things You Should Know About the Pay Per Head Service for Bookies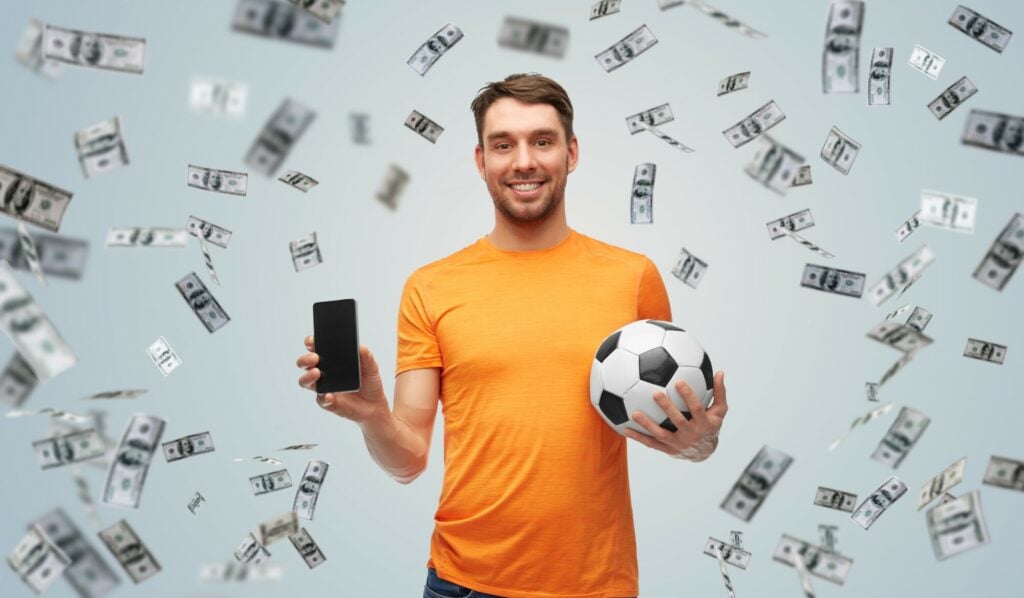 There are a few important things that you should know about the pay per head service. Read this helpful guide on how pay per head services can help bookies.
A pay per head service can set you up with bookie software that will let you create a website for your clients. Your clients can then use this site to monitor betting lines and place bets. It'll make your sports betting business run so much smoother.
Here are five things you should know about using a pay per head service.
1. Easily Accessible
The sports betting industry has been growing like crazy lately, and it's expected to keep growing in the years to come. This should make it extremely easy for you to get access to a pay per head service you can trust.
Just make sure you search for one of the best pay per head services in the business when you're interested in using one. Ace Per Head is a great example of an established pay per head service you can count on.
2. Very Convenient
A pay per head service like Ace Per Head is going to make life so much simpler for you as a bookie. It'll gift-wrap a sports betting website for you that you can use to create accounts for your clients.
You won't need to spend all your time fielding phone calls and text messages from your clients anymore. They can utilize your website to place sports bets, and you can use it to see how much money they owe you or how much money they've won.
3. Always Up-to-Date
Technically, you could create your own sports betting website from scratch. But why do that when you could have a pay per head service do it for you and worry about keeping it updated?
Ace Per Head can help you customize a sports betting website for your clients. They can also fill this site with the latest sports betting lines and even modernize your site over time.
4. Extremely Affordable
You might be under the impression that a pay per head bookie service is going to charge you a small fortune after hearing about all the different ways in which they can help you. But this couldn't be further from the truth!
In reality, a pay per head service like Ace Per Head will charge you as little as just $3 per head. That'll be an absolute steal once you see how much easier being a bookie will be when you have their help.
5. Super Professional
To run a successful sports betting shop, you're going to need to attract as many clients as you can. It'll be tough to do this if it doesn't appear as though you're running a professional operation.
Working with a pay per head service will give your betting store a more professional appearance overall. It'll make people feel so much better about placing bets through you than they might otherwise.