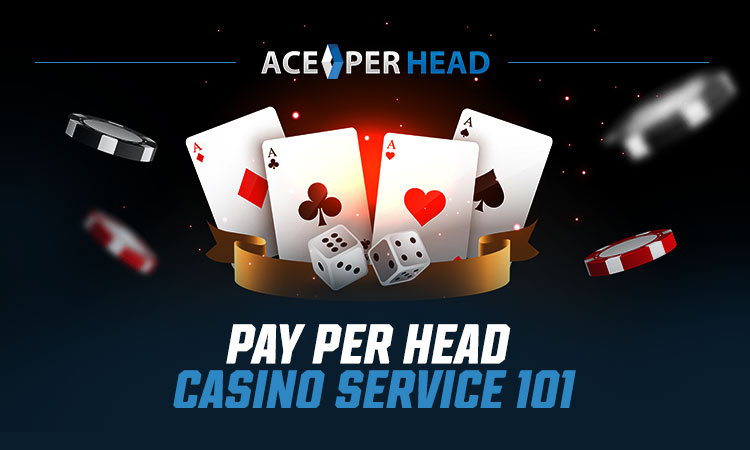 Casinos. They are the places you dream of hitting it big. They can make someone go from rags to riches, and then probably get them back into rags again.
The saying goes "the house always wins" and that is certainly true with casinos, even online. In 2019, the global industry was deemed to be worth $53.7 billion.
You might like the thrill of casinos, but if you are reading this, you are smart enough to know where the real money is. But you are probably trying to figure out if becoming "the house" is realistic.
The Pay per Head Casino style of operations can help get you there and fill the gap on skills you might be lacking. But what is it? How do you do this?
This is your guide.
Pick the Right Games
In a casino, you have to have the right type of games for your audience with odds that are both fair in that market and still beneficial for you.
When you are starting an online casino, you need to consider what type of games you are going to offer and then which ones you might specialize in. Then, ask yourself if you are going to offer bettors a pay-per-head live casino with live dealers for the games.
Some customers prefer to play with live dealers because of a better sense of fairness. Others just like the human element.
You can offer games like poker, blackjack, roulette, slots, baccarat, and much more. Popular games like these are more likely to get bettors through the door and keep them at your online casino.
Once you know what games you want to center your casino around, you can start advertising around those games, offer promotions for certain types of games, and then focus on if you have the right odds to come out ahead in these games.
Even having one very successful game like say poker can drive a whole community to check out your platform and give your casino more business if you have the right specialization.
Plan Ahead
You have heard this one before when it comes to starting a business. Be prepared to not have an income for a while, especially when you are first getting started.
For general businesses, sometimes this can take years. Luckily for online casinos, it does not have to be this way. There are not as many startup and operational costs for online casinos, so you can still keep your casino running with a minimal amount of people.
However, the main goal should be to grow your business, and you will need to at some point to see your casino reach its potential. Also, you still need to make sure your casino is good enough to have bettors come back and maintain your operation costs.
A good general rule is to have between three and six months of funds dedicated to the business. This will allow you more time to develop a real profit from the casino. It also covers you in case you have a sudden emergency or a surging amount of winners that need to be paid out at once.
If you develop a plan before committing and stick to a budget in that plan, your odds for success with your casino greatly increase.
Get a Gambling License
This is going to depend on your jurisdiction. Different states and provinces have different laws. You need to look up the legal information of where you live and see if you can even set up an online casino legally in your area.
If you can, then you can figure out how easy or hard it is, and then go through the necessary legal red tape to get the casino up and running.
Market Your Casino
Once you have a license, the technical support, and the games you will offer set, it is time to start thinking about how you are actually going to market your casino.
The harsh truth is, it is better to be hated than to not exist in the world of business. What that means is, you want to have your brand well-known, and constantly promoted.
An average adult has an attention span of eight seconds. That is SHORTER than the attention span of a goldfish!
This means that you need to do everything in your power to make your casino stand out while you have someone's attention for those eight seconds. Whether that is website design, logo, slogan, name, or a good spokesperson, something has to draw the bettor's attention in.
If you are just starting out, doing some research into SEO marketing is recommended. This will help your brand name and online casino show up in more specific search results.
Also, engage on social media. People will want to know what you are saying, and you want to come off as friendly and responsive to your audience.
Not only that but having a social media presence will allow more bettors to be able to discover your company and publicly see the positive and negative experiences they have had.
Have the Best Technology
This is mostly taken care of for you if you go the pay per head software route. However, it is important that you do your research here to make sure that the provider has what you are looking for.
What security measures do they take? What is their casino software? What support do they offer? Can it support the game content you desire?
These are questions that you need to ask yourself going into the process. It is recommended to do some deeper research on the technology requirements of an online casino.
Once you do that, you will be able to get a much better idea of what you actually need and who can provide the best version of that at the best price.
Things to look for include digital security, physical security, backup protocol, CDN, and more.
Create Your Pay Per Head Casino
Are you ready to become "the house"? Are you ready to get your slice of the online casino pie?
Create your pay per head Casino today! A six-week trial is included with the offer, and there is a customer support phone number that will answer any questions that you may have.