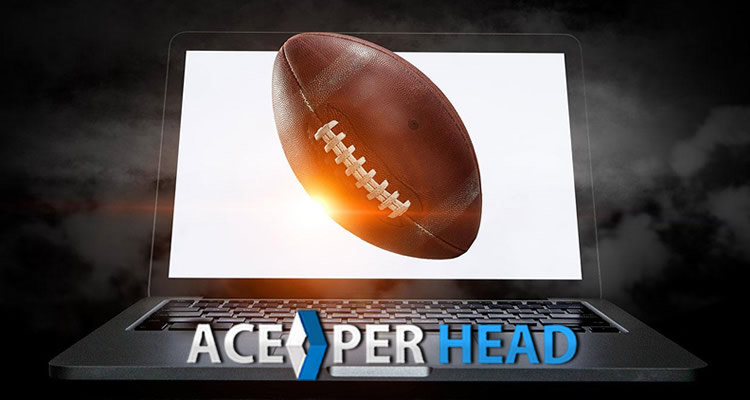 If you've been running your sportsbook with a series of envelopes and cash, with your cell phone constantly ringing or buzzing, it is time to bring your clientele into the modern era – by incorporating the World Wide Web. If you set up your own website to run your sportsbook and things are growing to the point where you are spending more time managing the website than you are enjoying your profits, it's time to outsource your Internet operation.
There are many pay-per-head companies out there looking to serve companies like you, and that competition means that you have many suitors willing to give you free bookie software so that you can gauge for yourself whether the service is the right one for your business.
You can Really Get Bookie Software for Free?
Like any situation that sounds "too good to be true," the possibility to get free online bookie software indefinitely is not a deal that you will find anywhere reputable. However, you can get a free trial from all of the reputable companies out there. Some companies offer a week; others offer a month; Ace Per Head offers six weeks free. The purpose of this is to give you the time to get accustomed to how the pay per head provider works – and to let your clientele get comfortable with the features as well.
What do I Get to use During the Free Period?
If the company is serious about winning your business, it will give you access to all of the features it provides, both at and above the basic level. Let's take a closer look at what you can expect.
1. Round-the-clock Access to your Website Package
This means that you get the same access and the same features, that you could expect if you were a paid member. You get to set up all of the games, matches, and betting props that your package offers. You get to adjust the lines whenever you want to. You set betting limits, credit limits, and other parameters for your players to use. You get to see just how user-friendly the system is and whether it will suit your needs.
2. Choice of Sports that you Offer your Players
There are some times of the sporting year when this decision is a no-brainer. During the fall, including Major League Baseball, the NFL, and college football is a no-brainer. However, what about the times between the Super Bowl and the men's college basketball tournament? What about the time between the hoisting of the Stanley Cup and the start of the football season? Virtual sports play is often a possibility, as is the growing world of eSports. You make these decisions – just make sure that you research the lines so that you don't lose so much money that your free bookmaker software fails to be a good deal.
3. Real-Time Access to Overall Records, Player Activities, and Other Information
Track all of the action that your players are enjoying as they place their bets, as the results come in, and as they turn into winners or losers. You can evaluate the wisdom of your choices when it comes to maximum wins per type of wager as well as your rules about teaser and parlay bets. Instead of having to respond to a barrage of calls or text messages for placing bets, you can watch as your clients place their bets on your website. This is a great time to see just what your free bookie software can do for you before you commit to a paid contract.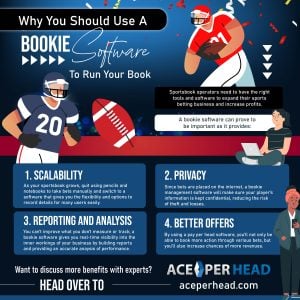 Access to free bookie software also allows you to consider the quality of the website's operations. You do not want to sign a long-term contract with a website that crashes periodically. Consider the action that was flowing on the Buccaneers' chances to win the NFC South – or even the Super Bowl – once the news came down that the team had inked longtime New England Patriots quarterback Tom Brady to a deal. If you had been offering NFL futures wagers but your pay-per-head site had happened to crash under the weight of that action, you (and your clients) would be frustrated. Clients who are frustrated become former clients in a hurry because there is plenty of competition out there.
With free bookie software, you also get a chance to see how responsive the customer service is on the site you are trying out. When you send in a request for help, how quickly does the company answer your email? How long are you on hold waiting for a representative to come to the phone, or into the live chat? Are your questions answered quickly (and cheerfully)? Do the representatives that are helping you have the expertise that they need to answer your questions? Is the phone connection with the representative clear, or are you having to talk to someone through the haze of an ancient VoIP line? These are all factors that you should consider.
While you're going through your free sportsbook software trial phase promo, you should also seek out detailed reviews about the service you are using.
What do other bookmakers have to say about the service?
How long has the service been in business?
What do bookmakers whose operation seems comparable to yours in size say about the service?
Understanding the perspectives that others have on the system you are trying out can help you avoid some of the pitfalls that have frustrated others.
Starting – or Modernizing – a Sportsbook is an Exciting Transition.
A business that was once a real timesuck for you can now become much more streamlined, and much more user-friendly, both for you as well as for your clients. Convenience, ease of use, and security are the top three traits you can build in your sportsbook, and choosing the right pay per head bookie software can make all the difference.
Choose a quality PPH software that has the confidence to give you an extended 6-week free promo so that you can build trust with the service – and sell your clients on that trust.