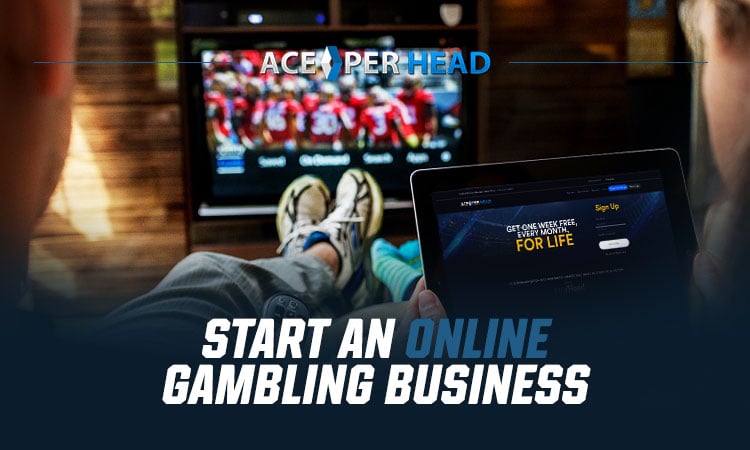 No more excuses, this is the year you finally start your own business and become your own boss, imagine being able to set your own hours, working from wherever you happen to be, and making more money than you make in your current job.
This Is the Year You Become Your Own Boss
I know this sounds like one of those cheesy sales pitches, but, this business opportunity is for real. Did you know that the online gambling industry is worth more than 44 billion dollars worldwide and it is expected to be worth an estimated 81.7 billion dollars by the year 2022? That is a CAGR (Compound Annual Growth Rate) of 10.8%.
Granted these figures include huge gambling corporations in Asia and Europe, but the North American market is growing faster than ever before, this means if you want to grab a piece of this money pie, you must make the decision of starting your online gambling business today.
How to Start a Sportsbook?
Starting your sportsbook is a lot easier, faster, and affordable than you probably think, in fact, I'll be willing to bet that any other business idea you've had would cost you a lot more to get off the ground and take a lot more time to get any return on your investment.
So, If you are interested, Let's Start with the Basics, What Do you Need?
Register as an Agent with

AcePerHead.com
This is the most important step, Ace Per Head is the leader in pay per head bookie services and their white-label solutions are second to none, you can set up your business completely with your very own website in as little as 24 hours by choosing one of their website templates.
AcePerHead.com offers the most advanced technology, reliable network, world-class customer service, and best of all the best betting odds in the industry, all for an incredibly affordable price.
Set Your Investment Budget
One of the advantages of signing up with AcePerHead.com is that they are currently offering a 6-week free, this means you won't have to pay for their services for your first 6 weeks of operation, something that will help you stretch your budget considerably.
Knowing how much you are comfortable investing in your new business will determine the number of players you need to get started.
Why? Simple, you will need to assign a credit limit to each player, this is the amount of money each player will be allowed to wager per week, thankfully with Ace Per Head, you can set a maximum payout for each wager, this will minimize your risk of losing too much money on any given week, but, you still need to have enough cash on hand to pay your winning players, so never sign more players than you know for certain you can pay.
Get Started
You are now ready to start your business, your account manager at AcePerHead.com can set up your player package in as little as 15 minutes, and they will guide you through how to get the most out of the agent backend console.
How to Build Your Sports Gambling Business with a Stable Foundation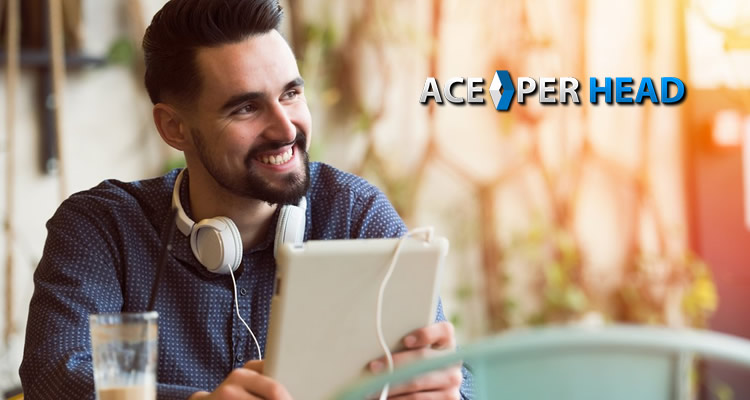 There's no reason that you can't start a betting business with a stable foundation for success and this is how you get there.
The global gambling market is expected to grow to $592.5 billion by 2023, according to the Business Research Company. That's an estimated $26 billion gain from a projected down year in 2020 due to the coronavirus pandemic.
So now is the time to consider turning your passion for sports betting into a business. No, not making bets against the house, but becoming the house!
And there are several compelling reasons to start your own sportsbook operation, not least of which is the stable foundation that websites like Ace Per Head offers.
In the following article, we'll discuss some of the best reasons to start your own online sportsbook.
Make Money
The most compelling reason to start a gambling business is that it's a growth industry, and if you're not raking in that cash, then someone else is. There is limitless potential for making money as a bookie, but you have to put in the work.
That said, you won't always come out ahead, but if you've heard the expression "the house always wins," well, you get the idea. In the long run, if you put in the time and the work, there's great earning potential.
Also, since it's your business, you can use your online sportsbook operation as your main income source or as a sideline gig. You're the boss, so you get to make the decisions as you see fit.
It's Legal
Running a sportsbook isn't the shady operation that it used to be. You no longer need to know someone's Cousin Sal to get in. Also, no one needs any muscle to collect outstanding debts. In fact, there are no outstanding debts with online gambling sites.
Sports gambling is now legal in many parts of the United States after a landmark Supreme Court decision in 2018. Sportsbooks in one form or another are legal in 20 states, and 6 more are in the process of normalizing gambling.
Many more states have bills submitted to legalize sportsbooks. So not only is sports betting legal all over the country, it's quickly becoming the norm.
Website Supplies a Stable Foundation
You don't need to know how to code to start your business. Let's face it, your passion is probably sports, sports gambling, and making money. That's OK. Our software is made to work across multiple platforms, customizable and set with fully configurable boards, limits, lines, and players.
When you invest in this service for your business, you will not be treated as a number but as a valued customer with a dedicated account specialist to guide you through the process.
Computer engineers will help you customize your website with its own design, unique skins, and even login pages.
It's Easier than Ever
The future is here for legalized sports betting, and with a website providing a stable foundation for your new betting venture, the experience is easier than it has ever been.
With the right software and guidance, you'll make money while still enjoying the sporting life. And it is even easier if you have the right company to help you get started.
The best way how to create an online sportsbook is what AcePerHead.com specializes in, trust them from the beginning and you will be quitting your day job in no time!
11 Tips for Starting a Sports Betting Business
Are you ready to start your own business? Click here for eleven practical tips for starting a sports gambling business that is sure to succeed.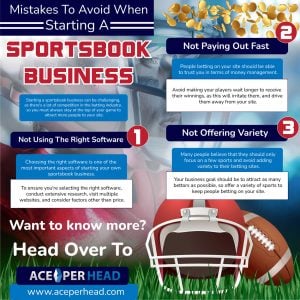 Sports betting has a long and storied history dating back 2,000 years. Since the Greeks invented the Olympics Games, people have wagered on sports. And as an opportunity today, the sports betting business continues to grow.
Of course, becoming an independent bookie now has many more moving parts. Technology and the internet have created significant changes to the way people bet. But that is good news if you are looking at starting a sportsbook of your own.
So to get started on the right track to a successful business, keep reading these eleven tips. This sports betting help will give you your best odds of making your bookie business a winner.
1. Learn What Is Legal
Wherever you plan to operate your sports betting business, the rules vary. Each state has regulations to follow for a legal sportsbook. And other countries will also have specific guidelines for operation.
For example, some places allow online casinos but not sports betting. There are rules regulating the way you can advertise your product. Learn which states have higher age restrictions for gamblers.
Arm yourself with information before getting into a market to prevent issues later. It might be best to start small and choose a single region as an independent bookie.
2. Market Research
Choose the best opportunity with some fact-finding about the existing market. If one state looks saturated with lots of competition, consider changing states.
There are currently 13 states and Washington D.C. where online sports betting is legal. But three other states have recently passed legislation to legalize sports betting. So the good news is that legalized sports betting is growing every day.
Look for better opportunities to open new sports gambling businesses where fewer exist. There could also be gaps in the types of sports available for gamblers. Consider becoming a bookmaker for sports others don't cover.
3. Build The Business Plan
Documenting your strategies and goals is essential for several reasons. First, a business plan template helps keep your sportsbook operation on course. A professional plan gives you a clear understanding of where funds need to be allocated.
Yet, a solid business plan details the focus of your sportsbook betting business. The business plan shows your commitment to regulators when applying for state licenses. A comprehensive plan will help investors understand your goals.
Also, use your market research to lay out the plan for your sportsbook. Make a list of where you will get sports betting help to operate. And get professional legal advice to prepare the best business plan.
All these aspects will become essential for most of your future business setup. The more detailed your business plan is the less guessing involved later when things heat up.
4. Apply for a Sports Betting License
Getting the correct licensing is critical for operating as a legal independent bookie. Again, every state is different, and there is no federal body for licensing in the United States. In almost every case, be aware there is a fee to make an application.
Some areas might ask for two applications if your plan includes offering offline and online betting. The best way to improve your chances of getting approved is to provide a business plan.
Then once approved, your license will need to get renewed after the term of the license expires. Compliance with state rules is crucial for your renewal status.
5. Get Sports Betting Help
Keeping an efficient sportsbook running will likely take the work of several people. There are too many departments for one person to manage. So delegate department heads for a smoother operation.
When sports betting action starts to happen, business speeds up. You will find pretty quickly you can't do marketing and customer service at the same time.
You will feel more confident with people handling different scenarios. Before you begin accepting wagers, make a detailed plan of everyone's responsibilities.
Create a chain of command for consistent communication. If you treat your sportsbook like a team sport, you will have a much better chance of success.
6. The Language of Sports Betting
You have to know the vocabulary associated with sports betting to run an effective sportsbook. Customers want to know they are dealing with experts before deciding to place bets.
Every sport has a unique set of terms. You need to know how to use those terms in context. Sports gambling terms also differ around the world. So depending on where you operate, you will need to speak the language.
Moneylines and parlays can have different meanings in some places. And there are places where bettors prefer fractions to odds or point spreads. All these terms are essential for each team member to know.
7. Budget and Financing
Your sports gambling business plan plays an essential role in financing the project. If you have the available funds to go it alone, great. But an independent bookie can build a more professional image with investment.
Funds will be crucial for every aspect of a pay-per-head sportsbook. There are startup costs for marketing and advertising your site. Besides, creating an attractive website and buying software are crucial elements.
A firm budget for all these aspects should be part of the business plan. Show your investors you mean business with solid projections for profit.
8. Create a Website
The competition for sports betting dollars is fierce everywhere. A killer website with an attractive interface is only part of the picture. Ease of use for the customer is critical.
Bettors should be able to find the games they want fast. Making deposits and withdrawals should also be simple transactions. And featured wagering is always an added incentive for new clients.
Build your website so that it is scalable in the future. It's best to start slow with a few sports. You may want to add horse racing or even a casino later.
And don't forget to make a mobile app for access from anywhere. More bettors are making wagers from cellular phones than ever before.
Planning your website with expansion in mind is an excellent way to keep customers on board. And most important, make it accessible to sports betting help from your staff.
9. Choose Your Sports
Once you research your market, you need to choose games that will attract the most customers. Keep the process simple and give bettors only games you know they play.
Football is huge in most American markets. But soccer might be a bigger draw if your market to European sports bettors. Of course, the season plays a role in choosing sports for your sportsbook.
If players are happy with the wagering experience, they will tell you what other sports they like. So make sure to interact with clients and learn their preferences.
10. Marketing Is Essential
Giving bettors the sports they love to wager on is only a small part of success as an independent bookie. You want them to keep coming back with incentives to wager more often. Develop a plan to reward repeat customers and attract new players.
Your website plays a critical role in your marketing strategy too. Accessibility to sports betting help with trained staff is a big plus. But offering deposit options like cryptocurrency is also essential to attracting today's bettors.
Every one of these touchpoints is an opportunity to market to your customers. Deposit bonuses and affiliated marketing can help increase traffic.
11. Get the Best Platform
One of the best ways to open a successful sportsbook is to use the best software available. A pay-per-head service with a proven track record does much for an independent bookie. It starts by providing attractive website designs with the bettor in mind.
Then, the pay-per-head platform supplies customer support around the clock. The software is secure and stable for better connectivity. Security is an essential priority that players look for in sports betting sites.
Once again, scalability is a critical factor in choosing the best pay-per-head service. As sports betting evolves, new technology keeps advancing with features like live betting.
Pay per head also provides the sharpest betting lines from professional handicappers. Those betting lines are the key to profiting from a sports gambling business.
Bettors are demanding more playing options all the time. So you will want software that can expand your sports betting business easily. And the best part of the pay-per-head software is you only pay fees for the number of customers using the service.
The Best of Times for Sports Gambling
The projections for growth in sports betting are staggering. More states are getting on board with legalized sports betting online. More sports are partnering with sportsbook professionals.
The key for the independent bookie is to partner with the pay-per-head bookie service that provides the best software. There has never been a more exciting time to open a sports gambling business.
So if you are ready to get in the game and profit from the experience, sign up today for a 6-week free promo.