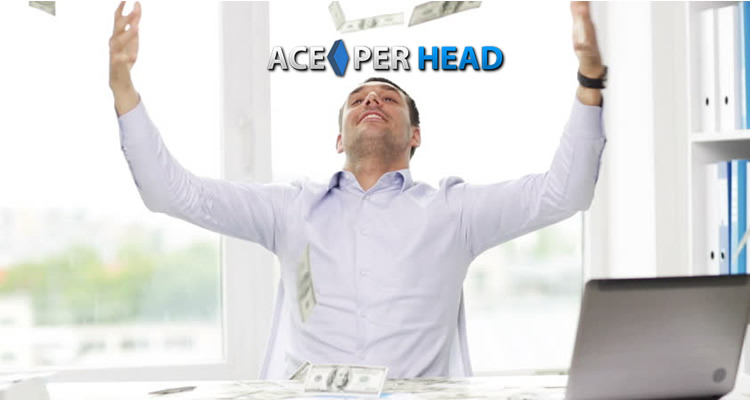 Millennials have had a tough time in this economy, a good salary and job stability are hard to find these days; this has led to a growing number of young online business owners. But, in such a crowded market, how do you manage to make a steady substantial income?
Simple Steps
Online gambling has been growing at a steady pace throughout the last decade, and there is still a lot of room to grow. If you are thinking about setting a business of your own, you should consider an online sportsbook.
While you need to understand some basic principles of gambling, you do not need any real experience in the field to know how to launch your bookie business; this is thanks to companies like AcePerHead.com that provide all that is needed to set up and manage a sportsbook, casino, and horserace book.
Here are a few simple steps to get started:
Decide what kind of online gambling business you want to build: There are many sides to gambling, you can set a dedicated sportsbook or casino. Sports betting is by far the most popular, however, it is a very seasonal business and this can cause cashflow problems for a rookie owner. A combination of products will open greater market possibilities and offer a steadier income throughout the year.
Sign Up with AcePerHead.com: Any business owner, but especially new ones should make it a priority to work with the best pay per head company, and by far that is Ace Per Head. They have over 19 years of experience in the business, are reliable, discreet, offer great service, and most importantly, they are affordable. Set up can take as little as 15 minutes and registering as an agent is free.
What type of enterprise do you want: Do you want to start small with a minimal investment or are you prepared to start your own brand from the get-go. The advantage is that Ace Per Head can help with both scenarios. If you don't have much of a budget, you can use their turnkey solution, where you share access to a generic betting frontend, by generic I mean there are no logos to identify the outfit, but, your players will have access to a state of the art betting engine, and only you will have access to your player's betting action. If you want to establish a name for yourself from the start, then the white label option is best, this way you get a custom-made website, complete with your preferred color scheme, logo and contact information. Access to the betting portal will be exclusive for your players, and you dedicate a portion of your budget to market the site.
Get Clients: A business is nothing without clients, this part is solely on you, Ace Per Head will provide the technical requirements including, software and servers as well as take care of managing your sportsbook or casino on a day to day basis, you take care of the rest. This means you will be responsible to find your clients as well as pay or collect from them.
There you have it, you now know how to launch your bookie business, now you need to do is take the leap.
Visit www.AcePerHead.com and speak to a representative to get started today!