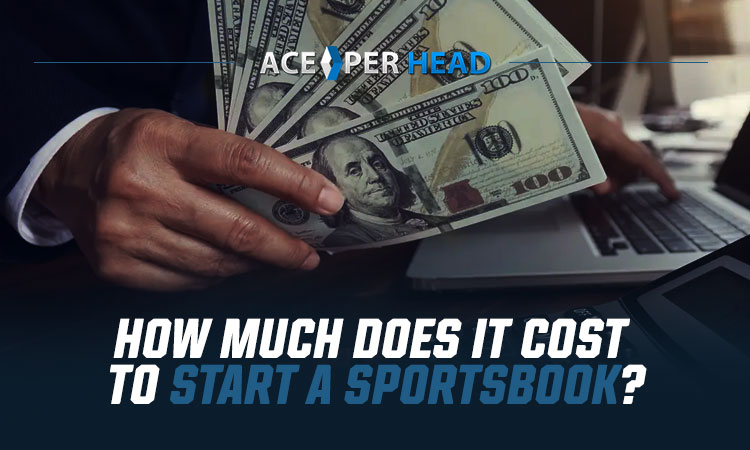 Experts predict that the sports book industry could reach $39 billion by 2033. If you want an in with a growing and increasingly lucrative industry, you might want to start a sports book and reach bettors ASAP.
Here, we're going to talk about how much it costs to set up a bookie operation and reap the financial benefits of a large betting market. Read on for some ideas on how you can reduce setup fees and make your sports book immediately profitable.
What Initial Expenses Do Bookmakers Require?
The initial purchases that your sportsbook will require will vary greatly from bookie to bookie. However, some costs to keep in mind include:
An online sports betting platform (can cost anywhere between $100-$20,000 depending on the services that you choose)
Maintenance fees such as server upgrades, security boosts, and utilities (if your sports book isn't fully managed)
Licensing and registration fees (vary from state to state)
Employee wages (if you operate traditionally)
Because these costs are not set in stone, it's difficult to project how much money you'll need to set up shop. Luckily, there's a surefire way to lower these initial expenses: pay-per-head sports book software.
How Can Pay-Per-Head Services Help?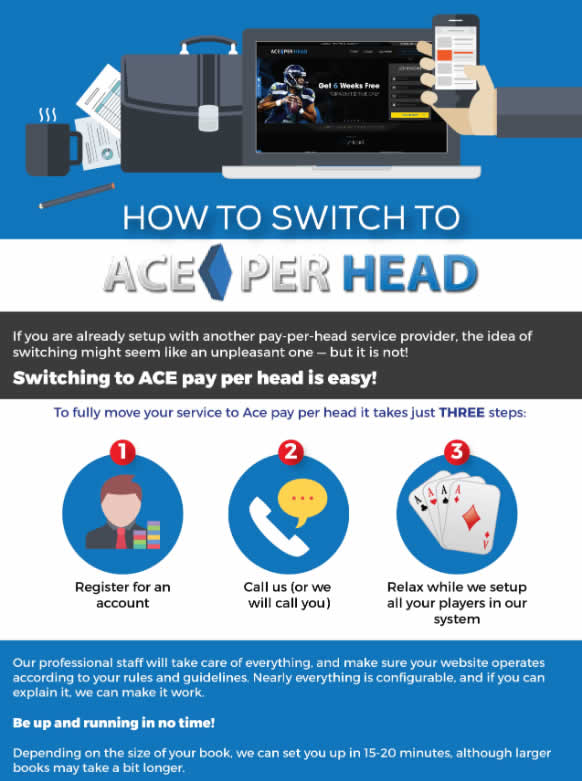 Online sports book platforms are usually one of the largest expenses for bookmakers. They need to pay for web design, maintenance, security, immediate upgrades, mobile readiness, and any additional features that they want.
This payment occasionally comes in the form of a huge $10,000+ flat fee. In many cases, you'll pay a flat monthly subscription fee that comes with updates, upgrades, security features, and basic support. This is a great way to cut down on maintenance costs, but the flat fee payment means that you'll be paying more than you're making in off-season months.
Pay-per-head services solve this issue when you work with Ace Per Head. We just charge you as low as $3 monthly for each player that has active bets with you. This keeps your sports book scalable since you're only paying for services that you're actually using.
Since PPH platforms are fully managed when you work with the right provider, all maintenance costs will also be included in your "web platform" fee. You also will get additional features like Bitcoin payment options, notifications when someone places a bet, player watch reports, and real-time automated score tracking.
Is Creating a Sports Book Worth It?
The cheapest pay per head sites cuts most of your startup costs. The only things you'll need to pay for are licensing fees (when applicable) and sometimes employee wages. However, since managing an online sportsbook is so easy, you'll be able to do it yourself until you expand beyond your wildest dreams.
These expenses are also well worth it. Bookies can make up to $5 million annually if they choose to make their sportsbook their main gig. This gives you between $50,000-$100,000 per week to spend on growing your business and personal expenses/luxuries.
Start a Sports Book Today
Now that you know how much it costs to start a sportsbook, it's time to begin building a web platform that will actually generate revenue.
Ace Pay Per Head is committed to reducing your startup costs by providing you with full-managed services and top-notch features. Sign up for a free promo that lets you try our web development, maintenance, and support services free of charge for 6 weeks.