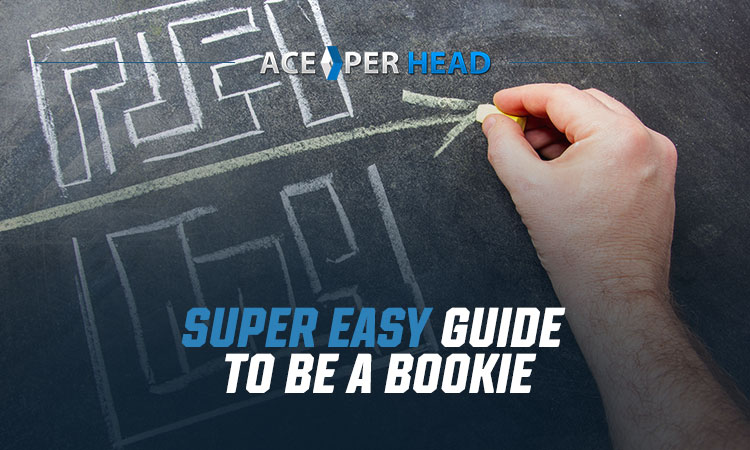 According to a recent survey, more than 80% of people experience work-related stress. Additionally, about one-fourth of people say work is their biggest cause of stress.
Are you sick and tired of being stressed out by your work? Then why don't you think about trying to be a bookmaker?
In past years, running a bookmaker business may have been very stressful. But these days, pay per head services have made it so much easier to set up a bookmaker website and get your sportsbook business going.
Would you be interested in trying to carve out a career on this side of the sportsbook betting industry? If so, here are tips for bookmakers that might help you out.
Find a Pay Per Head Company to Help
If you want to be a bookie, you shouldn't try to go at it alone. You should search for a reputable pay per head company that can lend a hand.
A company like this will be able to do everything from establishing a website for you to handling customer service calls and emails for you. It'll make becoming a bookmaker less stressful than you ever could have imagined.
Ace Per Head is the pay per head service you can trust to get your bookmaker business moving in the right direction. It'll make getting a sportsbook business off the ground a more achievable goal.
5 Things You Should Know About Using a PPH Service
A pay-per-head software gets its name because of the way agents pay to use the platform. It's a subscription service that you pay a monthly fee to use. However, unlike flat-fee subscriptions, you'll pay a small amount of money for each person who's actively betting with your platform.
1. Easily Accessible
The sports betting industry has been growing like crazy lately, and it's expected to keep growing in the years to come. This should make it extremely easy for you to get access to a pay per head service you can trust.
Just make sure you search for one of the best pay per head services in the business when you're interested in using one. Ace Per Head is a great example of an established PPH service you can count on.
2. Very Convenient
A pay per head service like Ace Per Head is going to make life so much simpler for you as a bookmaker. It'll gift-wrap a sports betting website for you that you can use to create accounts for your clients.
You won't need to spend all your time fielding phone calls and text messages from your clients anymore. They can utilize your website to place sports bets, and you can use it to see how much money they owe you or how much money they've won.
3. Always Up-to-Date
Technically, you could create your own sports betting website from scratch. But why do that when you could have a pay per head service do it for you and worry about keeping it updated?
Ace Per Head can help you customize a sports betting website for your clients. They can also fill this site with the latest sports betting lines and even modernize your site over time.
4. Extremely Affordable
You might be under the impression that a pay per head service is going to charge you a small fortune after hearing about all the different ways in which they can help you. But this couldn't be further from the truth!
In reality, a pay per head service like Ace Per Head will charge you as little as just $3 per head. That'll be an absolute steal once you see how much easier being a bookmaker will be when you have their help.
5. Super Professional
To run a successful sports betting shop, you're going to need to attract as many clients as you can. It'll be tough to do this if it doesn't appear as though you're running a professional operation.
Working with a pay per head service will give your betting store a more professional appearance overall. It'll make people feel so much better about placing bets through you than they might otherwise.
Get Your Bookmaker Website Set Up
Once you have a pay per head company like Ace Per Head on your side, we can help you create a bookmaker website. You'll have the chance to customize it in the way you want.
You won't have to worry about doing things like updating betting lines or providing your clients with betting options. Ace Per Head's sportsbook software will take care of these tasks for you.
Attract Clients to Your Bookmaker Business
To be a bookmaker, you'll obviously need to have a long list of clients betting through your bookmaker site. The more clients you can attract to your site, the more profitable you can be.
You should make it your mission to find fun and innovative ways to market your bookmaker business to as many people as you can. It'll enable you to bring in clients and turn your online sportsbook into a success in no time.
It's Not as Hard to Be a Bookmaker as You May Think
Years ago, it would have been almost impossible for the average person to be a bookmaker. There was too much that went into it, and there weren't companies willing to help people do it.
But pay per head services have changed all this. You can become a bookmaker if you'd like without having to take on a mountain of stress at the same time. Ace Per Head will be here if you need any assistance with your bookmaker business.
Get more information on how pay per head services work so that you're able to decide if you would like to start your own sportsbook business and then give our 6-week free promo a try.