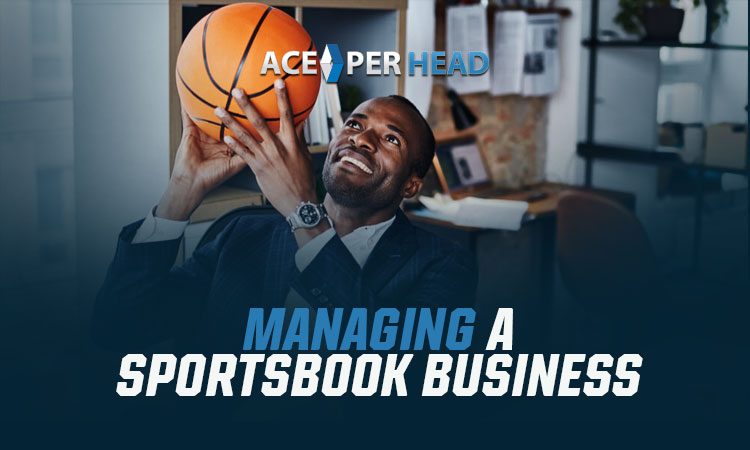 According to recent reports, about 80% of sports betting is done online these days. And that number has jumped up over the 90% mark in certain states throughout the U.S.
This is fantastic news if you operate a sportsbook website. It'll mean that you can run your bookie business from almost anywhere you want without it taking a toll on your profits.
Here are a few business management tips that'll help you with running a business that caters to sports bettors.
1. Invest in the Latest Bookie Software
For many years, those with bookie businesses had to set up shop in one specific place. It would allow them to accept sports bets from those who came to see them as well as those who contacted them by phone.
But in 2023, you no longer have to do this. The best bookie software will put you in a position to turn your sportsbook business into an online operation.
A pay-per-head service like Ace Per Head can set you up with the bookie software you need. You'll get access to a website for running your company in addition to the latest sports betting lines.
Pay-per-head services like Ace Per Head can deliver the bookie software solutions you'll need and even customize a website for you so that it looks like whatever you'd like and offers your preferred sports betting options.
2. Create Online Accounts for Your Clients
Bookie software solutions are some of the best business tools for bookies nowadays. But in order to make the most of them, you'll need to work on learning how to create online accounts for your clients.
Fortunately, a price per head service will be able to lend a hand in this department. They can get you set up with online accounts for your clients fast and provide you with their login information.
The only thing you'll have to do is relay this information to your clients. You can do this from just about anywhere you want in the world.
3. Rely On a Pay Per Head Service for Customer Service
You might be under the impression that you'll have to continue to take calls and text messages from your clients when they have questions about any bets they place through your real bookies' software. But this is yet another thing you aren't going to have to worry about.
Ace Per Head is a pay per head service that can provide both you and your clients with the customer service you need. You won't have to be concerned about being connected to your phone all the time anymore when you have a customer service team from a pay per head service in your corner.
All of this will make business management even easier for you when you're running a business within the sports betting industry.
4. Provide Your Clients With 24/7 Customer Service
There might be times when you or your clients have questions about your bookie platform. Ace Per Head will provide you with 24/7 customer service so that you can get these questions answered quickly.
You'll appreciate being able to touch base with an English-speaking customer service representative who can give you the answers you're looking for. You'll also appreciate that your clients can have their questions answered without having to call or text you at all times of the day and night.
Learn more about how our bookie platform works and consider taking advantage of the 1 week-free, monthly, for life promo that we have available at this time.
Start Using These Business Management Tips Today
You shouldn't feel like you need to be tied down to just one place to run a bookie business. By utilizing the business management tips found here, you can begin running a company within the sports betting industry from anywhere in the country or even the world.
Just be sure to enlist the services of a pay per head service like Ace Per Head. We'll deliver everything you need to get your bookie business moving in the right direction.
Get more info on our pay per head services and consider using our 6-week free promo to see how we can help you.