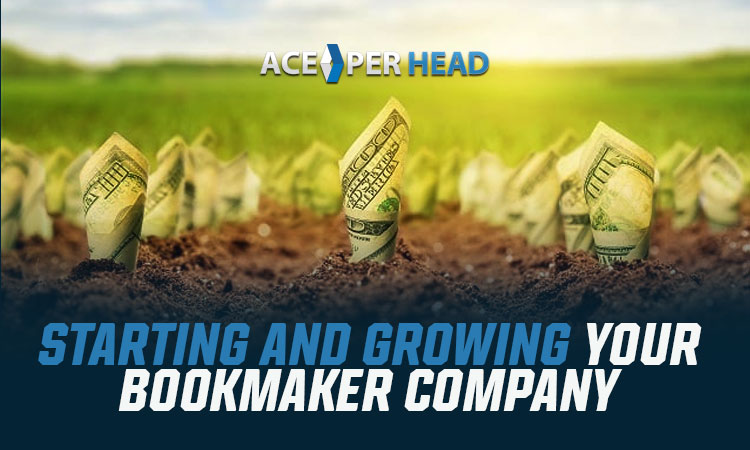 Did you know that sportsbooks handled $93.2 billion in bets last year, a 61.1% increase over 2021? With so much money on the table for bookies, it's drawing attention as a lucrative career option.
Starting your own bookmaker company can be intimidating. It requires knowledge of the bookmaking industry, budgeting, marketing, and a lot of patience. However, with the right tools, you can make your bookmaking business a success.
Pay Per Head bookie software offers the ultimate guide for starting and growing your bookmaker company. From marketing and budgeting tips to learning the basics of the industry, Pay Per Head has you covered. Learn the ins and outs of the bookmaking business now and get on your way to success!
Why Use PPH Bookie Software?
If you are running or thinking about running a bookmaker company, pay per head bookie software could revolutionize the whole way you do business. There are innumerable benefits to using a PPH sportsbook platform to streamline your operation, but we will highlight the top five.
Customizable Website Design
Firstly, if you want to attract clients and grow your bookmaker company, then you need a world-class sportsbook website that performs seamlessly and attractively. With PPH software, you can customize your website with a bespoke look and feel. You personalize it when it suits you without any downtime and offers a strong first impression as players enter the site.
It's a vital part of creating a brand recognizable by existing and potential clients, instilling confidence, prospective clients might have in your sportsbook.
Efficiency in Banking Management
Manually tracking bank deposits, withdrawals, and balances can be difficult management for bookies without any help. However, pay per head services features incredibly simplistic banking management solutions, which ensure that you always have access to the details required to excel in the sports betting business.
All day-to-day transactions are entered and will ensure in due time the management regarding player balances, betting receipts, or credit and debit notes and checking accounting related to this becomes highly efficient.
Feature-Rich Mobile-Friendly Websites
Thirdly, there has been a mobile revolution in the online gaming industry lately, and as a bookie, it's essential you join the mobile ride or risk getting left behind. With more and more customers using smartphones and tablets today than their desktops and laptops, we understand that fast mobile sportsbooks are a must.
Ace Per Head's pay per head bookie solutions guarantee feature-rich, mobile-friendly websites with the highest cybersecurity measures put in place to guarantee safety for the players and access to features for bookies.
Extensive Betting Options
As a bookmaker company owner, you understand that having a functional system that can handle various scenarios for your sports enterprise is crucial. Fortunately, Ace Per Head software provides a vital service that focuses on betting options. With an extensive range of lines, game details, current status updates, and schedules tailored to specific sporting events and game-related information, PPH software is the go-to choice for any sportsbook owner.
Ultimate Support Solutions
Finally, one of the best reasons you need price per head software for your bookmaker company is ultimate support solutions. In seeking customer care services for the bookies, Ace Per Head staff consists of caring, resourceful teams that understand bookie industry strategies using tailor-made software specifically designed to be part of their day-to-day operation.
As a result, Ace Per Head's help hotline offers instant solutions when needed coupled with top-notch customer care beyond client expectations. At Ace Per Head, we prioritize clients for successful sportsbook management company capacity and operations.
Getting Started With Pay Per Head Bookie Software
If you have the confidence to start or grow your bookmaker management company using the above services, Ace Per Head Software is here to lead you. Typically, it is that simple to set up and register for a pay per head bookie software once you have already decided what solution to offer. The following are some of the tips to get you started:
Pick the right software provider based on the type of support solution that would be best suited for your requirements; Ace Per Head is trusted to outperform all competition because they are dedicated fully to their clients.
Register your details to access 'backend' systems requiring administration and customization before being opened up to the bettor market.
Design your website using a template and choosing colors based on your branding, focusing specifically on clients who would be your likely bettor demographics.
Booking Your Future With Pay Per Head
The high-level continued growth rate in the global sports betting market continues to make it a profitable industry to be in. With the best pay per head bookie software solutions at your disposal, it offers abundant benefits, such as designing your sportsbook platform, managing banking efficiently; providing a high-quality mobile-friendly customer platform, by the use of much-needed traditional phone support services to build value for both clients and companies.
Putting effort into starting with the leading PPH, Ace Per Head's management software before registering your players, providing comprehensive customer care, and advertising your bookmaker company will provide you with a solid foundation for success. The PPH software developed by AcePerHead is the perfect sportsbook software for anyone looking to enter this thriving niche industry and stay ahead of the curve.
Sign up today for a free pay per head promo with our software and learn how to open a bookmaker company, risk-free!