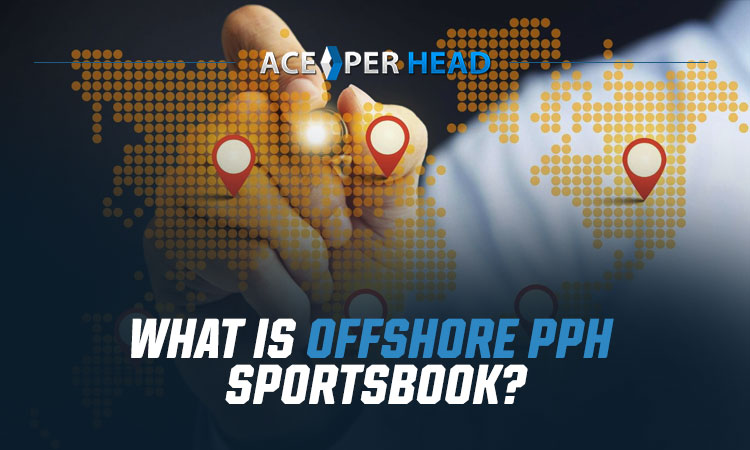 Everyone deserves the thrill of an adrenaline rush, and there's no way to chase that better than online gambling. Unfortunately, some locations don't let people choose for themselves whether or not to place bets.
That's where offshore PPH sportsbooks come in. Read on to learn the basics of offshore betting and how it works!
What Is Offshore Gambling?
Sports betting is only legal in some US states. If people are from a different state, they traditionally would be unable to place bets. However, offshore gambling is a solution that allows them to bet on their favorite sports or play exciting casino games.
An offshore sportsbook caters to an audience in one state from another location. They may also allow gamblers in other countries to place bets.
Gamblers tend to prefer offshore online sportsbooks to travel to faraway locations where gambling is legal. After all, they'll have the chance to place bets and play games from their own home without added stress.
Are Offshore Gambling Services Legal?
Contrary to popular belief, running an online sportsbook is technically legal. It's a legal gray area, but no federal laws target these sportsbooks. Some states have laws that persecute those who bet with offshore casinos, but the casinos themselves are fine.
However, there is a trade-off here: offshore sportsbooks are 100% unregulated. They operate outside the confines of the federal government and aren't subject to its restrictions. However, they also don't have government protections if something goes awry.
If your sportsbook is hacked or robbed, you won't have legal recourse for recovering your money. If you run into trouble with unreputable bettors, there's nothing you can do.
Luckily, using a reliable PPH sportsbook service can help protect your interests as an offshore bookie.
The Basics of Offshore PPH
Most offshore gambling agents operate online. This makes sense considering that's how people in other locations can access sportsbook and casino services easily. Travel is challenging, unnecessary, and defeats the purpose of operating offshore.
Pay-per-head (PPH) websites are the best way that bookies can make money. You only pay $4-$10 per active bettor on your sportsbook – there's no need to pay for past bookies. Your service will be flexible and scalable, so you never need to pay more money than you earn.
A PPH website can help protect offshore bookies by providing a secure platform that actively combats against breaches. Ace Per Head offers high-level firewall and MFA features as well as website trend tracking. We'll spot potential problems early, alert you to them, and troubleshoot automatically.
Additionally, PPH providers at Ace Per Head provide the tools you need to run a secure offshore sportsbook. You'll be able to take bets and provide payout in untraceable cryptocurrency. You'll get features like SMS bet alerts, player watch reports, and in-app chat features so you can communicate securely with players.
This can help you stay safe even without the fallback of government help.
Understanding Sportsbook Software
Before delving into the mechanics of an offshore PPH sportsbook, let's take a moment to grasp the fundamentals of sports betting software.
In essence, sportsbook software is a versatile platform that empowers you to tailor your very own sportsbook website, hosted through a reputable vendor. This vendor handles all the intricate backend logistics, eliminating the need for intricate coding or intricate web design expertise. It also manages the technical intricacies of bookmaking, allowing you to concentrate on player acquisition, payment management, and business expansion.
By conducting all your operations online, you bid farewell to the era of managing bets with pen and paper. Everything can be accomplished with just a few clicks, both for you and your players.
The Role of a Pay Per Head Bookie
As an offshore pay per head (PPH) bookie, you enter into an arrangement with a vendor where you pay a predetermined fee per active player on a weekly basis. This fee covers the costs associated with utilizing the service.
By adopting this payment structure, you ensure that you're not overpaying for unused bandwidth. Instead, you exclusively pay for players actively engaging with your site, driving revenue your way. At Ace Per Head, our pricing starts at a competitive $3 per player, aligning closely with industry standards.
In return for this fee, you gain exclusive access to your personalized professional sportsbook website. Here, your players can wager on a wide array of options, ranging from sports and horse racing to casino games. Your site operates 24/7 and can be accessed from any device, anywhere, anytime.
When assessing various pay per head alternatives, it's essential to maximize the features you receive. Explore the extensive range of tools Ace Per Head offers here! Among the standout tools at your disposal are:
VIP live betting
Custom prop builders
Fully mobile compatibility
Line management capabilities
Real-time bet ticker
Real-time wager alerts
Support chat functionality
Experience Our Sportsbook Software Today
With the right bookmaker software at your fingertips, venturing into the world of an offshore PPH bookie becomes a straightforward process. At Ace Per Head, we are dedicated to fostering the success of your burgeoning business.
Our comprehensive toolkit, designed to cater to bookies and players alike, is engineered to facilitate seamless scaling. With our equitable and competitive pricing model, you can effectively manage costs as you elevate your website to new heights.
Ready to embark on this journey? Explore our latest promotion and enjoy six weeks of complimentary platform usage!
Now that you know the basics of offshore PPH, it's time to secure your sportsbook with top-notch betting software.
Our team is committed to helping you set up and operate a secure website so that you can reach players around the US (and the globe). Request a free 6-week promo to try Ace Per Head's services today.