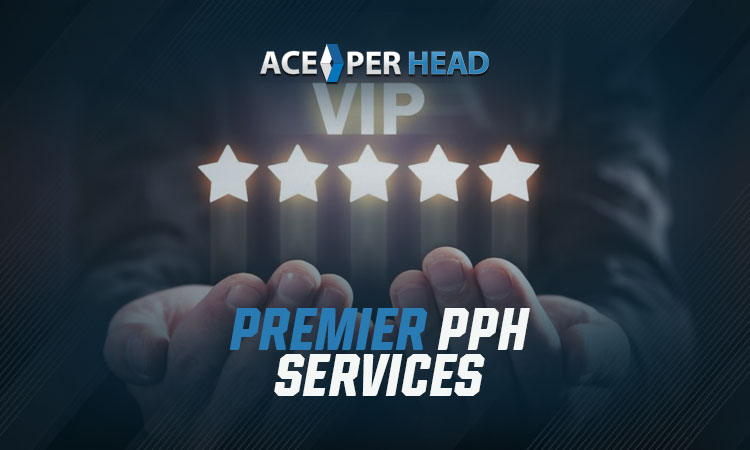 As a bookie, it shouldn't be too difficult for you to find clients who want to bet on sports through you. About 20% of adults admit to betting on sports within the last 12 months.
But that doesn't mean sports bettors are automatically going to flock to you. You'll need to give them every reason to place sports bets through you instead of doing it elsewhere.
Investing in premier pay-per-head services can help set your sports betting operation apart from the pack. There are so many benefits you'll enjoy when you pay for the right PPH software.
Check out several of the biggest benefits of getting your hands on bookie software below.
Customizable Sports Betting Website
In 2023, it'll be impossible to be a successful bookie without a sports betting website. More than 80% of sports bettors place their bets online these days.
It's the No. 1 reason to work with one of the premier PPH services. They'll provide you with instant access to a sports betting website that you can use to create accounts for your clients.
You'll also be able to customize a sports betting website to fit your specific needs. You can choose which sports betting options to include on it, which betting limits you want to put into place and more.
Sharpest Sports Betting Lines
Setting up a good-looking sports betting website will be important when you're trying to cut it as a bookie. But this isn't the only thing you'll need to be worried about.
You'll also need to fill this site with the sharpest sports betting lines. These lines should also adjust automatically to ensure you're generating the most possible action and putting yourself in a position to turn a steady profit.
It's another way in which working with pay-per-head services will benefit you. One of the main pay-per-head features will be delivering the sharpest sports betting lines to your site.
Excellent Customer Service
Both you and your clients will need to contact customer service every so often when you have a sports betting website set up. Premier pay-per-head services will deliver the best customer service around to you.
This will help you and your clients get answers to your pressing sports betting questions. You'll also love knowing that you won't have to be concerned about fielding questions from your clients on a daily basis.
Lowest PPH Software Costs
After hearing about some of the most significant sports betting software benefits, you might think working with pay-per-head services would cost you a small fortune. But it'll be more affordable than you might imagine.
You can obtain everything you'll need to become a successful bookie from pay-per-head services like Ace Per Head for as low as just $3 per head. You can also get a 6-week free promo from Ace Per Head to see what our bookie software can offer to you.
Why do People Choose Ace?
Looking to become a bookmaker and earn tens of thousands of dollars per week? The first step is choosing a sportsbook provider. AcePerHead, a leading provider of sportsbook software, offers bookies and players a chance to make the most of sports betting. In this guide, we'll explore the key factors you need to consider before using AcePerHead's software to ensure it's the right choice for you.
AcePerHead's Comprehensive Sportsbook Platform
AcePerHead offers bookmakers a comprehensive platform that covers everything from player management to risk management and everything in between. With access to efficient sites, players can enjoy a variety of features that increase their odds of winning and keep them coming back for more.
The Pay-Per-Head Model
AcePerHead's pay-per-head model is designed to benefit bookies with small player bases by allowing them to pay only for the active players on their platforms. With rates as low as $3 per player weekly, bookies with just ten active players will only need to pay $30 per week.
Reliable Software with DDoS Protection
AcePerHead's software offers reliable offsite backup systems that keep your platform online even in the event of an outage. Additionally, the software has DDoS protection that prevents hackers from shutting down the server and distracting technicians from protecting user data. AcePerHead's reliable software allows you to focus solely on managing your platform and maximizing profits.
What to Consider Before Starting
Becoming a bookie requires investment, risk-taking, and attracting customers. Before starting, consider your financial situation and the incentives you'll need to offer players to attract them to your platform. Finding the right balance between profitable odds and attractive incentives is essential for keeping players and earning profits.
AcePerHead's software can help you build a successful platform, but it's important to save enough money before starting.
Work With Us Today
AcePerHead's sportsbook software offers everything you need to build a successful betting platform. From attracting players to maximizing profits, AcePerHead's services are comprehensive and reliable. Sign up for a 6-week free promotion today and get started on your journey to becoming a successful bookmaker.
See Why We're One of the Best PPH Services
Ace Per Head has been considered one of the best pay per head services around for years now. Come see why by utilizing the 6-week free promo we can extend to you.
Get more information on how our PPH software works so that you can see if it's right for you.