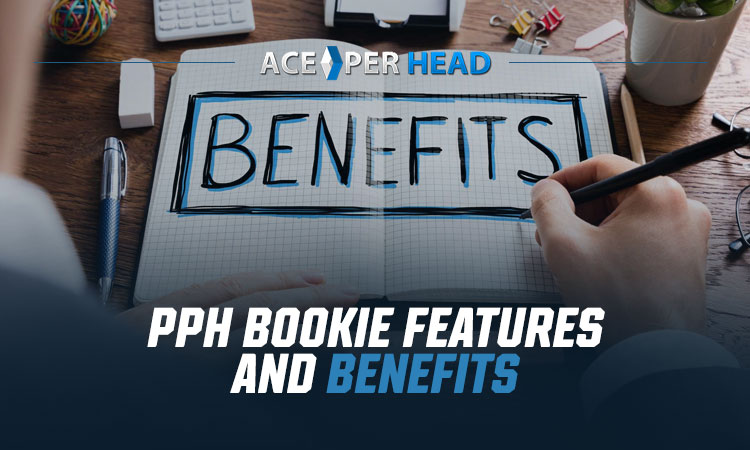 The global sports betting market is expected to reach over $129 billion by 2028, so you should become a PPH bookie now.
PPH (pay-per-head) is a bookmaking business model that allows bookies to earn money from wagers on custom platforms. All one must do is find a reliable PPH service that offers the right features.
But why should you?
A PPH service offers several features and benefits that other sportsbooks don't. If you're still not using PPH, Ace Per Head will help you see why it's a great model.
Here's what you need to know about pay-per-head.
The Features
When using a pay per head bookie service, you can take advantage of various features that'll help you acquire players and earn more money.
Unlike other sportsbook providers, Ace Per Head provides all the tools a bookie needs to manage their platform in one place.
Here are some of the main features:
Website Templates
Before launching your platform, you must create a website that bettors can access. From there, you can set odds and manage winnings, and players can place bets.
Ace Per Head offers a variety of templates that allow you to get your website running as fast as possible. This prevents you from having to hire a third party to build your site, which can be costly.
Support for Online Casinos
Ace Per Head also offers support for online casinos, which can help a bookie increase their income.
When you use our PPH service, our website templates allow you to implement casino games without frustration. You can choose the games to offer, and you'll receive the money on the same platform.
24/7 Customer Support
Another major feature our PPH software service provides is 24/7 multi-language customer support. No matter the time of day and where a player is located, they can connect with someone that can resolve their issues.
The Benefits
Using a pay per head bookie service is one of the best things you can do as a bookie because you'll quickly experience a few benefits.
Thanks to the features of our PPH service, the 2 main benefits you can enjoy are our low rates and reduced time consumption.
Low Rates
Pay-per-head revolves around paying for the players that use your platform, and our rates are as low as $3 per player. If you have fewer players, you won't spend much; however, you'll need to pay more as your player base increases.
Reduced Time Consumption
All of our features are meant to save you as much time as possible. Instead of building a website or resolving players' issues, you can focus on the core of your sportsbook business.
Become a PPH Bookie with Ace Per Head
Instead of trying to do everything alone, let Ace Per Head guide you through the bookmaking process. By reaping the benefits of our pay-per-head service, you can change the way you earn money.
Check out this 6-week free promo today to learn more about being a PPH bookie.