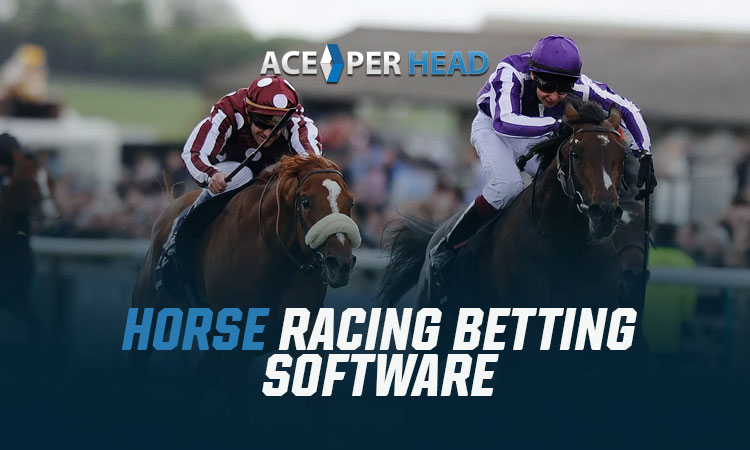 In a single year, about 1.45 billion people will bet on horse races worldwide. This makes it one of the most popular events in the world.
Horse racing bets are one of the most lucrative ways a bookie can make money. Read on to learn some features that you'll get access to with top horse racing software.
Multiple Betting Options
Ace Per Head's horse racing betting software gives you the chance to take bets on racing events across the world. You can collect money from bettors at the Indiana Downs, Arlington Park, Australian racetracks, and more.
This gives you the chance to expand your bookie business into new areas and reach a wider audience. People love horse betting online because they won't need to physically go to a track. This means that remote enthusiasts can use your services to place bets from out of state (or even internationally).
Mobile-Ready Website
Our team prides itself on making appealing websites for new bookies. We use pre-made sportsbook and racebook templates that already contain all the features you'll need for success. They're specifically made for agents and therefore are user-friendly.
We can also help you make a custom website if you're not into any of the templates!
Regardless of your decision, we understand the importance of mobile betting. After all, 55% of online traffic comes from mobile devices. This is why your site will automatically be made compatible with smartphones, complete with a pre-made app that users can install.
This is also awesome because you can access betting software features like bet tickers and player watch reports. You can set up in-app and SMS notifications whenever someone places a bet. This makes monitoring your players simple.
Control of Limits and Payouts
One of the best things about our Racebook software is that you'll have total control over your limits. This means that you can restrict some players from placing big bets if you suspect them of being professional gamblers. You can also reward loyal bettors with higher limits as your operation grows.
Payouts are also completely configurable to your needs. You can choose which horses will have a higher payout associated with winning vs which favorites have high odds and low payout. This lets you take care of your business in a way that fits your needs and your players'.
Security and Bitcoin Betting
We also take your security very seriously with multi-factor authentication and professional firewalls. Bitcoin payments are also encouraged for both agents and players to safeguard banking and identifying information.
Plus, we monitor your website's trends to ensure that any potential threat is caught before it can become a problem. While breaches are always possible, there won't be anything to identify you or players on the very well-secured network.
The Pay-Per-Head Model
The AcePerHead sports betting software uses a pay per head (PPH) payment model, which is becoming more common in the industry.
Pay per head software benefits bookies because it allows them to pay rates depending on the number of players they have instead of flat rates. For example, if a bookie has 10 weekly players, they'll pay less than someone with 30.
If you're new to bookmaking, pay per head bookie software will ensure you can save money to keep investing in your business. Pay per head also allows software providers like AcePerHead to provide a plethora of beneficial services to bookies.
How Much AcePerHead Charges
AcePerHead's rates start as low as $3 per head weekly and they accept a variety of payment methods. However, the rate can increase depending on the services a bookie wants.
For example, if you want to use AcePerHead's 24/7 customer support, you may need to pay more. Yet, the basic services that AcePerHead offers are enough for anyone to start a bookie business.
Use AcePerhead Bookie Software Today
If you're ready to take your bookie business to another level, it's time to start using the AcePerHead sports betting software. Even if you lack bookmaking experience, AcePerHead will ensure you understand the basics.
Before becoming a bookie, try to save money to afford the pay-per-head rates. Although they'll be lower if you have a small player base, you can expect to grow fast with AcePerHead.
Start Taking Horse Racing Bets
The popularity of horse racing bets isn't something you should ignore. A customizable racebook with Ace Per Head is a great way to make additional money with your bookie business.
You'll get access to dozens of sports betting software features that help reach the horse enthusiasts who matter most. Create a package today to start a free 6-week demo period and get discounts on our platform for life.