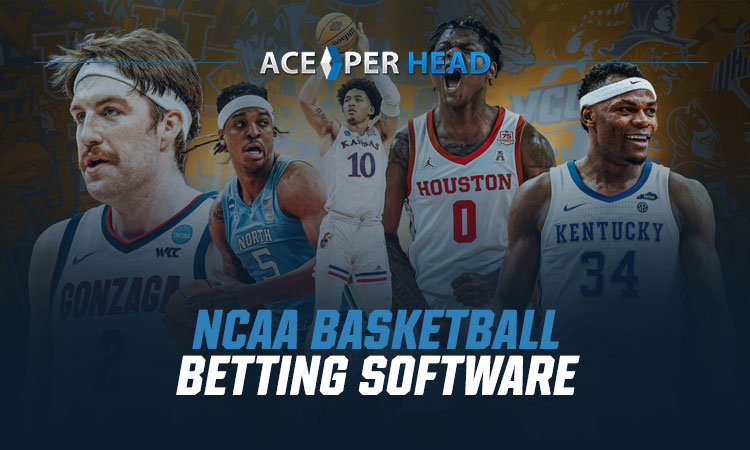 According to the American Gaming Association, about 45 million people place bets on March Madness every year. They wager more than $3 billion on NCAA basketball games in total.
Do you want to win money while taking part in sports betting this March? You'll need to find the best basketball betting software to do it. The right NCAA basketball betting software will allow you to get in on the action and make this March madder than ever before.
Ace Per Head offers excellent betting software for all the college basketball fans out there. Learn about what makes this basketball betting software superior below.
Easy-to-Use Interface
Things can get pretty wild during March Madness. There are just about always NCAA basketball games going on, and it can make it tricky for NCAA basketball bettors to keep up.
With this in mind, the best NCAA basketball betting software needs to be very easy to use. People should be able to place bets quickly so that they don't miss the opportunity to win money on college basketball games.
The interface that you'll get when you utilize Ace Per Head's betting software will be very simple and straightforward. It'll make it easy for sports bettors to get their bets in fast throughout March Madness.
Plenty of NCAA Basketball Betting Options
Those interested in betting on NCAA basketball will want to be able to do more than just bet on games straight up. They'll also want to be able to get access to total bets, parlay bets, prop bets, and more.
Ace Per Head's bookie software will enable sports bettors to pick and choose the types of bets they want to put in. It'll also give them access to the latest sharp betting lines, which will fluctuate from one minute to the next based on all the bets that are coming in.
Great Customer Service
If a sports bettor ever has a question about a bet they've put in during March Madness, they should be able to get an answer quickly. They need to be able to count on betting software to provide them with wonderful customer service from the start.
This is yet another area in which Ace Per Head excels. There will always be a customer service team standing by and ready to take any questions that sports bettors might have. It'll help them have the best March Madness betting experiences possible.
Use the Best NCAA Basketball Betting Software
March Madness is one of the biggest times of the year for bookmakers. If you're an independent bookie looking to cash in, Ace Per Head can help.
We offer the best NCAA basketball betting software around. It'll help your clients to put their NCAA basketball bets in fast and ensure that you're able to keep tabs on their wins and losses seamlessly. You can make the most of March Madness when you have Ace Per Head's betting software in your back pocket.
Obtain more information on our unique betting software to see why it would be the right software for your betting shop. We'll even offer a 6-week free promo for you to test it out.