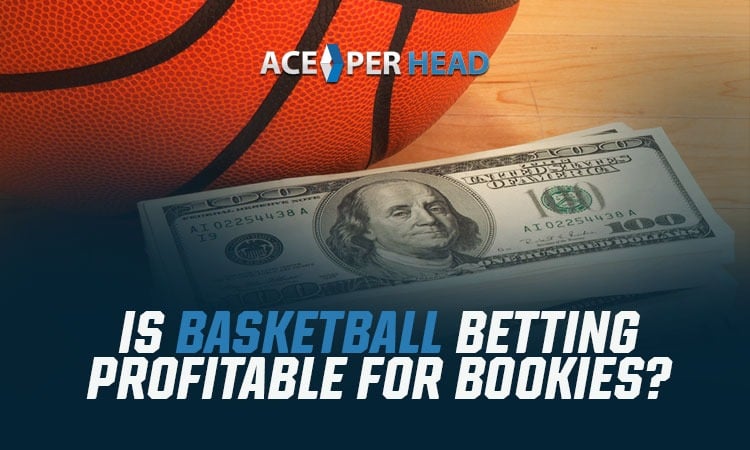 There aren't any sports that are anywhere close to being as popular as football in the U.S. right now. Football is watched by about three-fourths of people in this country.
But basketball is the second-most popular sport in the U.S. today, and it's slowly gaining ground on football. The popularity of the NBA and, to some degree, college basketball have helped basketball become more popular over time.
As a bookie, you'll be able to use this in your favor. So many sports bettors have started to use NBA betting systems, and this may lead to some of them wanting to bet on basketball through you. It's why you should have a basketball sportsbook set up for these sports bettors to use.
Here is how you can make basketball betting more profitable for your bookie business.
Offer Basketball Betting as an Option
If you're going to take the time to establish your own online sportsbook, you're no doubt going to offer football betting as an option. It would be silly not to do this.
But it would also be silly not to let sports bettors bet on basketball. There are actually a lot more NBA and college basketball games than NFL and college football games each year. You should provide sports bettors with basketball odds on a nightly basis and let them bet on basketball anytime they want.
Provide Plenty of Different Types of Basketball Betting
In addition to making basketball betting an option on your online sportsbook, you should also set sports bettors up with lots of different types of basketball betting options. This should include moneyline bets, point-spread bets, parlay bets, teaser bets, and more. People shouldn't have any shortage of options when they bet on basketball through you.
You might even want to go the extra mile by giving sports bettors the ability to place prop bets and live bets. These two basketball betting options could increase your online sportsbook's profits substantially.
Stir Up Interest Around Basketball Betting Events
There are certain basketball betting events throughout the year that you'll want to use to your advantage when you have a basketball sportsbook set up. For example, the NBA just announced a new in-season tournament that could turn into a sports bettor's dream next season.
March Madness is also obviously another big sports betting event you should be able to capitalize on. Don't be afraid to offer your sports betting clients special bonuses to incentivize them to want to bet on basketball through you during these events. It can lead to much larger profits for you while letting your clients show off their best basketball betting software.
How Much Does AcePerHead Cost?
If you'd like to use a pay per head service like AcePerHead, there will obviously be a cost that'll come along with doing it. But you'll be happy to hear that AcePerHead won't cost you that much at all in the grand scheme of things.
In fact, access to AcePerHead's innovative bookie software will cost you as little as just $3 per head. That'll be nothing compared to what you can make when you use pay per head services to become a bookie.
Some bookies may end up spending more than just $3 per head. Your costs may increase if you decide to pick out popular add-ons like live wagering or an online casino. But the extra costs may very well be worth it when you consider the additional revenue streams these features can provide.
What Makes AcePerHead Worth It?
Investing in the best pay per head software from AcePerHead will be worth it for so many reasons. First and foremost, it'll give you an opportunity to provide your sports betting clients with a very professional-looking website without you having to create it yourself. They'll feel more confident about placing bets through you when you have a site like this available.
AcePerHead will also make it so easy for you to monitor how much money your clients are winning and losing during a given week. It'll give you a general idea of where your bookie business stands, and it'll also enable you to adjust your clients' limits as necessary.
Plus, with a starting price of just $3 per head, AcePerHead is a steal. You'll be able to make so much more money with AcePerHead than you would be able to otherwise, and it'll come at almost no cost to you.
Does AcePerHead Offer?
If you'd like to try AcePerHead, one of our biggest pay per head tips would be to take advantage of the 6-week free promo that's available to you. It'll allow you to see how AcePerHead works without making a huge financial commitment on your part.
We can promise you that it won't take 6 weeks for you to realize why AcePerHead is such a well-respected price per head service.
Give AcePerHead a Try
Would you like to test out AcePerHead to see how you like it? We can give you immediate access to our 6-week free promo when you sign up for an account with us.
We can also give you a variety of pay per head tips that'll allow you to make the most of our bookie software. Create an account now to get started.
Let Sports Bettors Use NBA Betting Systems Through You
Many sports bettors have come up with their own NBA bookie system. They've helped to make betting on basketball more fun, and this can really work to your benefit if you have a basketball sportsbook that you can provide.
AcePerHead can help you create the ultimate basketball sportsbook software so that you're able to start offering basketball odds to your clients. Learn more about it and use our 6-week free promo to get acquainted with our bookie software.