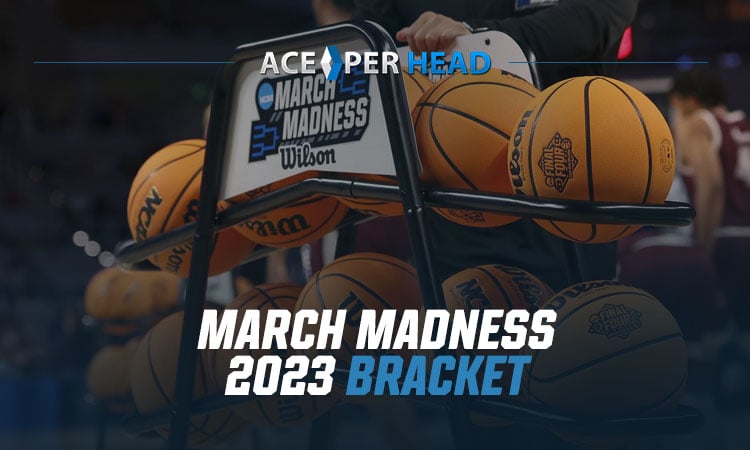 Are you getting ready to fill out your 2023 March Madness bracket? If so, you should know that the odds of you filling a perfect bracket are, well, not good.
If you know a thing or two about college basketball, the odds of you completing a perfect bracket will be 1 in 120,200,000,000. And if you know next to nothing about college basketball, the odds of completing a perfect bracket will drop all the way down to 1 in 9,223,372,036,854,775,808.
We say all this to say that you shouldn't aim to put together a perfect bracket. Instead, you should strive to fill out a winning bracket. It just needs to be better than the brackets of the other people you'll be up against.
Here's how to fill out a March Madness bracket and put yourself in a position to win.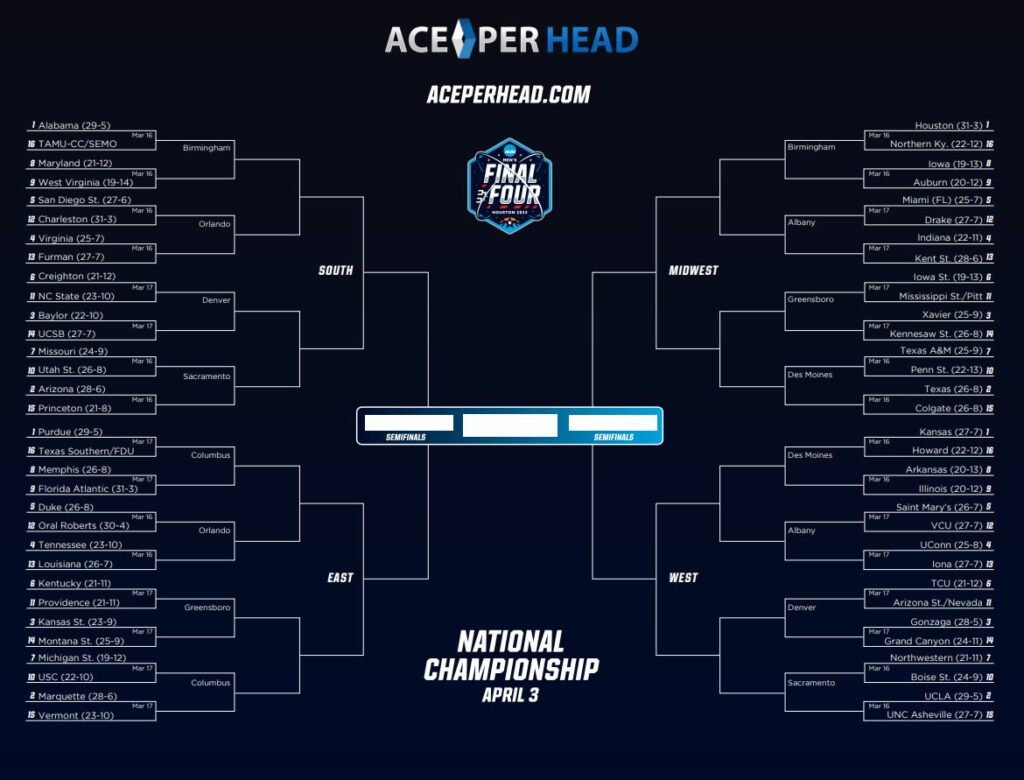 Download the 2023 March Madness Bracket Here!
Check the Sports Betting Odds for March Madness Games
Whether you're a sports bettor or not, it would be worth looking at the sports betting odds for the first-round March Madness matchups. They'll reveal which high seeds might be in danger of getting upset in the NCAA Tournament.
If you notice that, say, a No. 12 seed is only a 1-point underdog to a No. 5 seed, that might tell you that this isn't any ordinary No. 12 seed. The bookmakers will clearly have them tabbed as a true threat to the No. 5 seed.
By the same token, it might not be worth picking a No. 14 seed to upset a No. 3 seed if they're a 22-point underdog. The sports betting odds for March Madness matchups can teach you a lot.
Don't Be Afraid to Pick Upsets Here and There
The beauty of March Madness is that there are always upsets taking place. Even if a No. 3 seed is a 22-point underdog, they will still have a chance (albeit a slight chance!) to score an upset.
With this in mind, you shouldn't be afraid to pick upsets occasionally, especially in the earlier rounds. It's a great way to get some extra points on your side before the NCAA Tournament starts moving into the later rounds of March Madness.
Put At Least One or Two No. 1 Seeds in the Final Four
It's rare to see all four No. 1 seeds in the NCAA Tournament advance all the way to the Final Four. There are always one, two, or three No. 1 seeds that'll get upset before making it to the semifinals.
But it isn't uncommon at all to see one or two No. 1 seeds in the Final Four every year. It's why you should try not to go too wild with your Final Four picks and have all lower seeds in the mix. That could be a recipe for disaster.
Get Ready for March Madness
If you're an independent bookie, you might be more interested in trying to make money off March Madness as opposed to trying to fill out a March Madness bracket. Ace Per Head can help you get it done.
We can supply you with the bookie software you'll need to offer great March Madness sports betting odds to your clients. Take a look at how it works and then take advantage of our 6-week free promo.