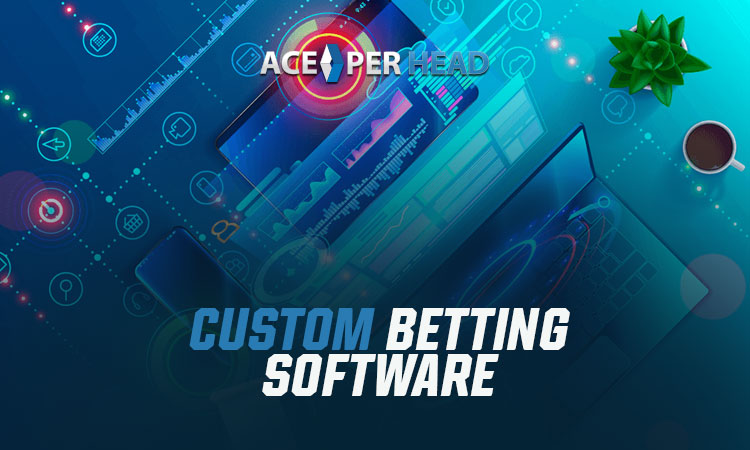 Thanks to sports betting software, the global betting market is growing faster than ever.
Many types of sports betting software solutions exist, but custom software is changing the way bookies approach building their platforms. Custom software provides a variety of benefits that other solutions don't, and it's often necessary if you want to succeed today.
If you're thinking about becoming a bookie, knowing about these benefits will help you choose the right solution. After reading this guide, you can start preparing with assistance from Ace Per Head, a leading software provider.
Here are the top benefits of custom betting software!
Outsource Customer Support
One of the main benefits of using custom betting software is being able to outsource customer support.
Helpful customer support is essential for any business's success, but with Ace Per Head's software, you can go above and beyond. When using our software, you can connect with an expert at any moment to resolve issues through a chat or a call.
Players can also benefit from Ace Per Head's customer support because it's 24/7 and our experts are multilingual. This will help you ensure that players are happy while reducing your workload.
Use Reliable Features
Custom betting software often comes with various features that bookies can use to build the platforms of their dreams. Not only does this give more control to bookies, but it also makes setting up a unique platform easier.
Some of the main features that Ace Per Head provides are:
Live betting
Online casino integration
Mobile app support
Website templates/themes
DDoS protection
Wager alerts
When you use our bookie software solutions, you'll immediately gain access to all these.
Attract Players
Even experienced bookmakers struggle to attract players to their platforms. However, our pay-per-head services can simplify the process for you.
Players want to sign up for sites that look trustworthy, and our website templates will guarantee that your platform does. You can also expand your target audience because our features will allow you to offer more. For example, instead of revolving around sports betting, your platform can also have casino games.
When your site stands out from others and has many options, players will feel more comfortable using it. This will make them more likely to recommend the platform to others.
AcePerHead Reputation: What You Need to Know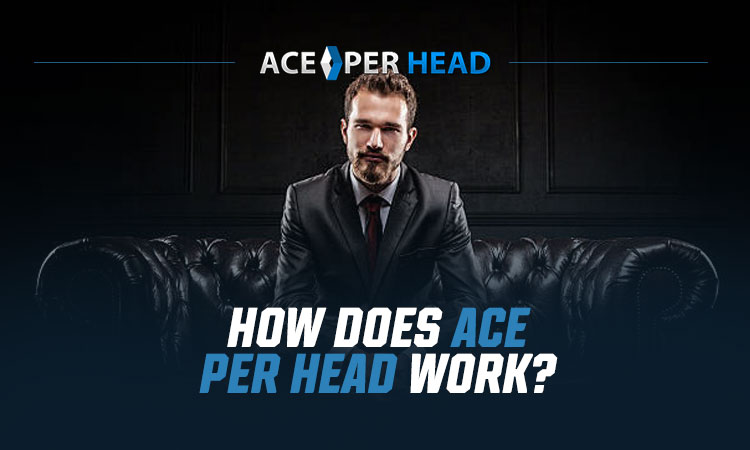 Are you curious about the AcePerHead software and whether or not it is reliable? Here's what you need to know about AcePerHead.
A bookie that uses AcePerHead can make tens of thousands of dollars per week, but is the software reliable?
If you'd like to become a bookie (or bookmaker), one of the first things you must do is choose a sportsbook provider. The AcePerHead sportsbook software happens to be quite popular, though you should know a few things before using it.
In this guide, you'll gather the main information you need to decide whether AcePerHead is right for you, regardless of your experience. Read on to learn more.
What Is AcePerHead?
AcePerHead is a leading sportsbook provider that allows both bookies and players to take advantage of sports betting. Not only does AcePerHead provide software to bookies, but it also offers various resources to help them manage their platforms.
Players can benefit from AcePerHead because they get access to efficient sites that have more features. Because of this, bookies that use AcePerHead can increase their odds of succeeding in the sports betting industry.
The Pay-Per-Head Model
When working with AcePerHead, bookies can expect to pay low rates thanks to the pay-per-head model. This model lets bookies pay only for the active players on their platforms, which greatly benefits those with small player bases.
AcePerHead charges as little as $3 per player weekly. If a bookie only has 10 active players, they'll pay AcePerHead $30 per week.
Why AcePerHead Is Reliable
If you check out this AcePerHead review, you'll find that AcePerHead protects bookies and players with an offsite backup system. Should a bookie's platform go down, the backup system will help their site go online within minutes.
The software's DDoS protection also prevents hackers from distracting AcePerHead's technicians by shutting servers down. In the event of a security breach, technicians can focus solely on protecting user data instead of getting things back online.
What to Consider Before Starting
Although AcePerHead can help you start your betting platform, you should consider a few things beforehand.
Bookmaking is a risky career that requires investing money. If you don't have much, you aren't ready to become a bookie.
Like any business, finding success as a bookie also relies on satisfying customers. When you start your platform, you must offer incentives to attract players, such as signup bonuses and free bets.
Initially, you may have a hard time setting odds that allow you to profit or players to win. Finding the right balance is necessary if you want to keep players while also earning money.
AcePerHead will help you get on the right path, but you'll need to save money before starting.
Sign Up for Our Betting Software
If you're a bookie who wants to get ahead of others, our custom betting software is your answer. The sports betting industry is constantly growing, and our software is constantly evolving to ensure you can succeed.
Start thinking about the types of services you want to offer on your platform. If you look at some of the most popular sports betting apps, you'll quickly see how custom sportsbook betting software is benefiting them.
Read this beginner's guide to get all the basic info you need about being a bookie. Feel free to contact us at (800) 909-5193 with any questions.