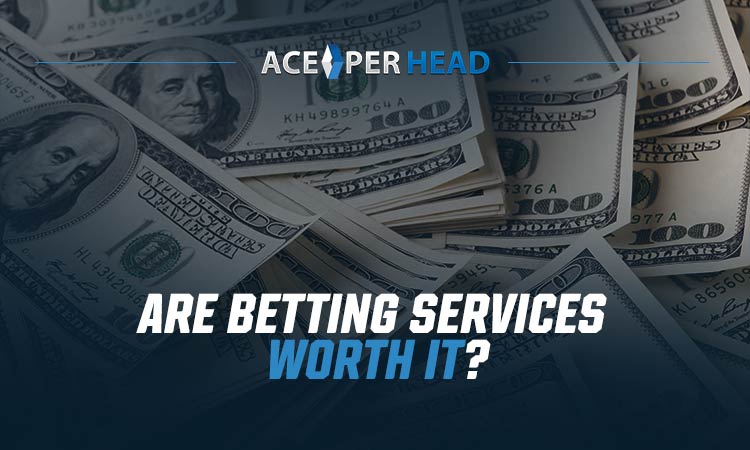 Sports betting. It is a trend that more and more people are jumping on in the United States.
Part of the reason why this is happening is that more and more states are allowing sports betting platforms to operate there. In the United States, the US sports betting market was valued at $11.5 billion in 2021.
If you want to create a sports betting platform and get in on this action, perhaps you could use a betting services company to assist you.
Is hiring one worth it? What can they do for you and your sportsbook?
This is your guide.
Giving You a Team
One of the biggest benefits of hiring a betting services company to help you is that it will give you a team to work with.
You may be young and new to the business. With that in mind, it could be overwhelming to try to figure out how to run every aspect of your sportsbook by yourself.
Well, a betting services company can help take some of this stress off of your plate. No one operates their best when they have to do too many tasks by themselves, so the ability to delegate some of these tasks to a team can allow your sportsbook to function much more efficiently.
For example, one of the tasks that you may delegate to this betting services company is customer service. That is because this is a task that will take a team to manage if you wish to have it operational 24/7.
What this can do is give customers an outlet to voice any questions or concerns that they might have. It also allows your company to gain some reputation points with customers, showing them that you are there to take care of any need or concern that comes up on their end.
Having that team there allows you to focus on other aspects of your sportsbook while you can rely on them to increase the retention rate of your sports bettors.
Helping You Attract Bettors
Another thing that companies like this will do is help you get more bettors to use your sportsbook platform. Think of them as someone that refers sports bettors to a sportsbook that they think will be the right fit for a bettor.
Then, let's say that it is going well, and the bettor stays on your site and places a bet. From there, the bookie would have to pay the betting service a fee for providing them with a new bettor.
This is what we would call a pay-per-head system. It is one of the fairest ways to go about it for bookies because, at the end of the day, they only have to pay these companies what they can produce for them.
In other words, the bookie gives the betting service a certain amount of money for each individual person that they bring to the platform. Typically, this is around $3 o $10.
So, let's say that the betting service gets 300 people to bet on your sportsbook platform in one month. At the end of the month, you would owe the betting service $3,000 for the bettors that they provided you during that time.
Offering You Security
While you may have dreams of owning a sportsbook, you may not be someone that knows the first thing about cybersecurity. Do not underestimate this part of the business because your bettors are going to have to provide sensitive legal information to use your platform.
This can be things such as their full name, age, billing address, credit card numbers, bank account numbers, and more.
What if this information were to fall into the wrong hands? Well, then your bettors would be at risk of things such as fraud and identity theft.
Fraud complaints increased by 19% compared to last year and financial losses increased by 77% during that same period.
What this means is that to be known as a reliable sportsbook for your bettors, you need to make your bettors feel like they are in a safe place when it comes to their personal information.
This is where good cybersecurity comes in. With the right technology and team by your side, you can protect your sportsbook from hackers that are looking to steal this personal information.
Reliable Betting Odds
Finally, something that a betting service can help you with is producing the right betting odds for your bettors. You need to keep a careful balance when it comes to this.
If your line is too far apart compared to your competition, you risk two things.
The first thing you risk is bettors placing their bets at another sportsbook. If the favorite in a football game is two points higher in your sportsbook than most of the competition, your bettors will go elsewhere.
Second, it protects you from taking a big loss. If an underdog is two points higher than most of your competition in a football game, people will be looking to jump on this.
So, what happens if that team loses by two fewer points than your line? Your sportsbook takes the loss where others do not. With a betting service, you can have access to software that allows your betting odds to update instantly.
Improve Your Sports Betting Services
These are some of the biggest benefits if you wish to use a betting service to help improve your sports betting platform. You can have access to the latest technology, including cybersecurity to keep your bettors' personal information safe.
Also, you can have a full team to work with you rather than working by yourself, and you can get more bettors to use your platform as a result.
Are you ready to take your sportsbook to the next level? Create your package with us today.