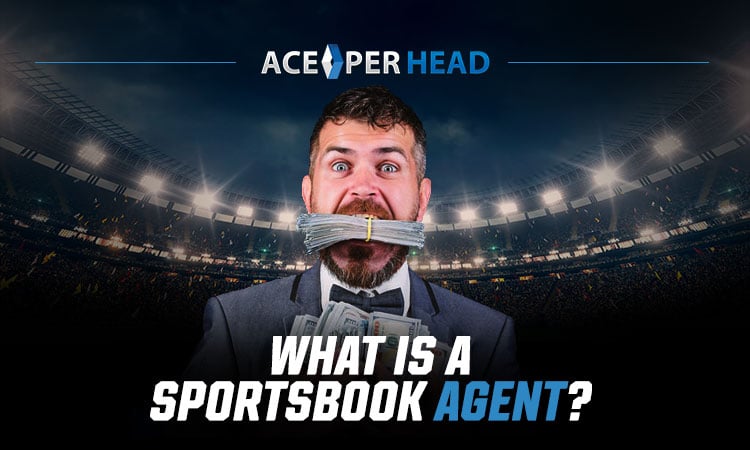 If you're looking for a new and exciting business to start, becoming a sportsbook agent might be a perfect opportunity for you! Americans have spent over 20 billion dollars on sportsbooks as of 2020, and that number only continues to grow as more states legalize gambling. 
You can get your slice of that large pie, but what is a sportsbook agent? Read on to find out everything you need to know.
What is a Sportsbook Agent?
An agent is someone that takes bets from bettors on different events, keeps track of the odds, and makes payouts when necessary. Think of this person as the account manager of a gambling operation. They ensure everything runs smoothly and that money gets where it needs to go.
A sportsbook agent does more than handle the financial side of the operation, though. Making money is at the heart of everything they do, but turning a profit requires more than you might think. 
What a Sportsbook Agent Does?
Other than accepting payments and making payouts, a sportsbook agent's number one goal is to expand the operation. This means finding other gamblers, reaching out to them, and getting them to sign up for their service. There are several tools at their disposal to make this happen.
Online forums are one of the easiest ways for a new agent to find potential customers. Places like Reddit have dedicated communities of online sports bettors where you can find people looking for places to make bets. You can often search these forums using keywords like 'where can I place bets' or 'new to sports betting' and connect with those members.
Before you reach out to anyone, though, you'll need a professional-looking website. First, a website will give your business validity. Most people aren't going to Venmo or Paypal money to a stranger without first making sure they're legitimate, and a website will help. It gives you social proof and a place to show the odds you give and payment options available to bettors.
You can also use your website to build up organic traffic and raise your SEO score. This is the score that sites like Google, Bing, and Yahoo use to determine where your website shows up in search rankings. By appearing at the top of search results, you'll build consumer trust and get more clients.
Keeping Bettors Happy
Another thing that a good sportsbook agent does is keep their bettors happy. Getting new clients won't matter if the ones you have feel neglected.
There are a few ways you can keep your current clients while also gaining new ones. First, you could start a referral program where current clients bring in new bettors. After those referred bettors make a certain number of bets, you could give the person who referred them money or credit towards a bet for the week. 
Building a blog will help you build trust and grow your SEO score. A good gambling site updates its blog at least once a week with betting strategies, thoughts on upcoming games, and news about sports betting. As a sportsbook agent, you'll be in charge of doing this unless you decide to outsource the work.
Another option is to build a community among your bettors by letting them comment on your blog posts and starting a forum for them. They can use this forum to talk about anything from real life to their thoughts on the games of the week.
You can also reward bettors with points for being a frequent customer. They can use these points for cash bonuses, free bets, or if you're really interested in building a community, some merch with a logo you've designed on it. These types of rewards keep people interested in your sportsbook and will also work as a selling point to get new bettors. 
How to Become a Sportsbook Agent?
The first thing you'll need to do is learn the language of sports bettors. If you think a spread is something that you put on a cracker, you're in trouble. Learning how to talk to bettors will get you more clients.
You should also do some competitor research. If you already place bets somewhere, that's great! Look at what your sportsbook does well and what they could improve on. Your goal is to do it better. 
You'll want to make sure you're up for the task by assessing your own abilities. The life of a sportsbook agent is more than watching sports and counting money. Are you dependable? Do you love numbers? Can you keep your emotions in check when the house occasionally loses? These are all things that every agent needs to answer yes to.
From there, you need to determine how you'll take wagers. The days of using a notepad and pen are long gone. Digital rules the day, as it helps the agent and the client keep track of their bets. It eliminates the possibility of human error and helps build trust between both parties. 
Using A Pay-Per-Head Service
A pay-per-head service allows you to keep track of all the bets, lines, and scores that you need to run a successful bookie service. PPH software can also handle all of your customer service and allow you to be as hands-on or hands-off as you'd like.  
When you use a PPH service, the answer to "what is a sportsbook agent" becomes "anything you want it to be!" You'll have a team of people dedicated to your success. 
At AcePerHead, we work hard to help you succeed. Since we charge $10 per bettor on your book, we do everything we can to help you sign up more people! That's why we have a dedicated call center set up to answer questions and take bets for you. We can also set you up with a professional website that will help you attract new clients. We can also take care of setting lines for you, or you can keep that responsibility for yourself.
We even make it easier for people to place bets by accepting a wide variety of payments, including Bitcoin!
With our software, you can spend more time attracting new bettors while we take care of everything else. If you're ready to become a successful sportsbook agent, we're here to help. Check out a demo of our product today.