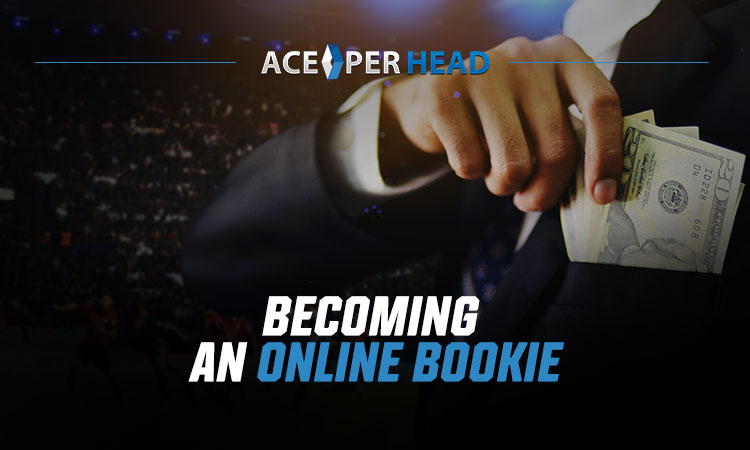 Were you aware that becoming an online bookie is one of the best ways to earn passive income?
Many people are unaware of what bookies do, but they're the ones responsible for making sports bets. Without bookies, sports betting wouldn't be where it is today.
Becoming an online bookie is something that more people are starting to do as they learn about their roles. Bookmaking promises a good income without having to do much, so it's no wonder why it's becoming popular.
However, you'll need to go through several steps before you can become a successful independent bookie. Fortunately, Ace Per Head can provide you with all the info you need about bookmaking so you can start making money as soon as possible!
Keep on reading to learn about 10 tips for becoming an independent bookmaker!
1. Research Various Sports
When you'd like to become an independent bookie, one of the first things you should do is start researching various sports. As a bookie, sports will be your main focus until you build a larger audience.
Researching various sports is crucial because it'll help you when setting bets. If you know nothing about different teams, you'll be more likely to lose money. Having sports knowledge will prevent you from making bets that are nearly impossible to lose.
For example, if you set a bet with high payouts for the best team in a league winning against the worst, everyone would bet that the better team would win. It's bookmaking like this that prevents beginner bookies from becoming successful.
2. Start Sports Betting
Becoming a bookie online isn't as simple as learning about the sports you're interested in. You'll also need to get a better understanding of how the betting process works.
The best way to do this is to start sports betting yourself. You can find a variety of platforms that offer sports betting services, so create an account at several.
After your accounts are made, you can start betting like any other player. As you place bets, pay attention to how they're formatted. This will help you when using bookie software later.
3. Play Fantasy Football
One of the best online bookie tips we can give you is to play fantasy football. Football happens to be one of the most popular sports that people bet on, and fantasy football is another way players earn money.
Fantasy football allows players to create their own teams of real players. These teams earn points based on the players' performances in real-life games.
As a bookie, you can start playing fantasy to see how other players interact with one another. The best part about fantasy football is that you don't need money to play it.
Not only can you study your target audience, but you can also learn a lot about the sport by playing. The sites that host fantasy football always include the stats from players, so it's a simple way to monitor how teams are performing.
4. Learn About Different Types of Bets
After researching different sports, you should then start learning about different types of bets. Sports betting on the internet gives players a variety of ways to earn money, so you can attract a larger audience when you offer more.
These are some of the main bets people enjoy in sports betting:
Straight Bets
A straight bet is when a player bets that a team will win by a certain number of points, known as the point spread. Even if a player chooses a team that wins, they won't earn money unless the team has won by more than the point spread.
However, betting on the underdog often allows players to bypass the point spread rule. In many cases, players will earn money if the underdog wins, no matter what the point spread is.
Head-to-Head Bets
Head-to-head bets are often used in sports that involve various teams, such as golf and stock car racing. With a head-to-head bet, players can bet on one competitor winning against another.
For example, in a 40-car NASCAR race, a player can bet on Chase Elliott finishing before Matt DiBenedetto. It doesn't matter who actually wins the race, it's only about these 2 players.
Money Line Bets
Many people are familiar with money line bets because they allow players to choose a competitor they think will win. Unlike straight bets, there isn't a point spread that could prevent players from winning if a team doesn't have a certain number of points.
5. Have a Starting Bankroll
Understanding how to become an independent bookie isn't difficult, but the hardest part may be starting. Many people have a hard time becoming a bookie online because they don't save money to start offering various bets.
However, this is necessary if you'd like to pay players and grow a larger audience. Aside from that, you'll need to pay for things like website hosting, the software, and other related expenses.
When starting, you should have anywhere between $10,000 and $15,000. This is enough to offer smaller bets while guaranteeing that players will receive winnings.
Keep in mind that this is the bare minimum you should have. The more money you have, the easier it'll be to grow.
6. Start Small with Fewer Players
Several types of bookies exist that have larger platforms. However, you should start small by hosting a smaller sports betting service with fewer players.
Starting with fewer players will not only prevent you from spending too much, but it'll also help you make necessary changes to improve your service. You can receive feedback from a small audience to see how well your platform is.
Even if you have a large bankroll, avoid expanding too quickly so you can keep up with the incoming audience. You'll know you're doing things right when you see large influxes of players coming to your platform.
7. Keep Records of Everything
Any time you purchase something or provide winnings, you should record it. Documentation is crucial when becoming an independent bookie online because you're essentially starting a business.
Without recording things, you're likely to overspend and neglect paying players. This will encourage players to go elsewhere, so ensure that you're documenting things to avoid running into problems.
When recording transactions, make multiple copies of everything. For example, you can create a spreadsheet on Google Docs, save it, then send it to yourself via email. Should anything happen to your file, you'll have another copy of it that you can draw up.
8. Offer Stellar Services
We can provide you with a plethora of online bookie tips, but nothing is as useful as offering stellar services. Satisfying your players should be your priority at all times, no matter what your goals are. If you're not doing that, why would they use your service?
When we say to offer stellar services, we want you to host a platform that gives players freedom. They should be able to play any bet they'd like on any sport.
Players should also be winning money, so you'll need to make reasonable bets for them. At the end of the day, you're a business. However, you can still make money while providing winnings.
9. Invest in Customer Support
Customer support is another crucial part of satisfying customers, though it'll also help you grow your sportsbook.
Investing in customer support lets players get in touch with someone whenever they have problems. Whether they're struggling to navigate the software or have concerns about a bet, they should be able to contact someone that can help them.
In the sports betting world, it's best to have employees that can speak various languages. Sports betting usually isn't tied to a specific country, so expect to receive players from around the world. Multi-language support will ensure that everyone gets the same service, so nobody will feel neglected.
Become an Online Bookie Today with These Tips
After reading this article, you now know everything you need to know about becoming a bookie!
Before setting out to become one, we encourage you to put together a thorough plan of how you'll approach everything. Taking advantage of each tip we've provided, come up with different strategies to execute things as best as possible.
You should start by learning as much as you can about different sports and saving money. After doing that, everything else will fall into place. You'll just need to have patience.
To kickstart the process, start your 6 weeks free of our bookie software services today! You'll learn a variety of things about bookmaking that'll help you excel against competitors.