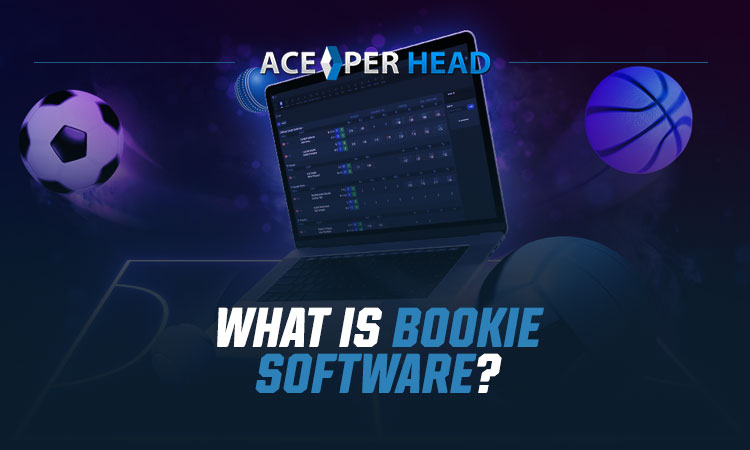 Are you thinking about starting your own sportsbook business? If so, you need the right tools and technologies to help you attract attention, drive revenue, and outpace your competition.
Years ago, transactions were done solely in cash, and wager records were recorded on little more than a flimsy betting slip. We've come a long way since then, and today's automated solutions have made the industry easier than ever to access.
What is bookie software and why do you need it? Let's take a look at a few of the top reasons why this is one investment you can't afford to skip.
Bookie Software Puts the Power in Your Pocket
With the rise of the internet came many advantages. Now, we've grown accustomed to heading online when we want to perform just about any transaction, from buying groceries to picking out a seat at the movies.
It's the same with bookie management. Now, there isn't so much red tape around becoming a bookie. If you have the best bookie software and an internet connection, you can manage a fully-functional, successful betting service directly from your smartphone.
Put simply, bookie software is a type of technology that allows your online sportsbook to operate in the virtual realm, without the need for in-person, pen-and-paper transactions. Whether you've been in the industry for years or you're brand-new to the space, it pays to have the power of instant connectivity in the palm of your hands.
Features of the Best Bookie Software
As with nearly every digital innovation, not every type of bookie software is created equal. Before you become a bookie, it helps to do your research and understand what sets the best solutions apart. Here are a few features to prioritize.
Pay-Per-Head Model
Having trouble finding bettors to participate in your program? With price per head software, you'll pay a flat fee for access to bettors who will regularly use your system. Not only does this helps you budget your business more effectively, but it also gives you a direct connection with your bettors.
With software like Ace Per Head, you can chat directly with your players. You can also watch in real-time as each wager is placed, so you can move individual game lines accordingly.
Live Betting Option
While there are myriad pay-per-head software models on the market, look for one that offers a live betting option, like Ace Per Head. If you can offer this service to your bettors, you'll distinguish your service and attract more traffic.
Scalability
Do you want to offer betting options at the national level? What about international betting? If you plan to expand the scope of your sportsbook business, look for software that allows you to offer various levels of gambling options to your players.
To encourage user adoption, the software should also be adaptable, and available on both PC and mobile formats.
Data Security
Finally, the best bookie software is also highly secure. Your players will be wagering significant sums on your platform and they need to trust that their confidential information is safe.
Look for software that runs on a private website rather than a public server. This way, you can protect their sensitive data and preserve their trust.
Pay-Per-Head Bookie Service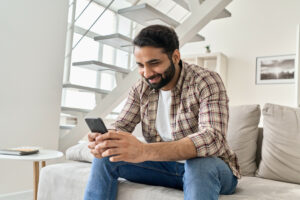 If you want to run a successful sportsbook, you aren't going to be able to get away with only being available during business hours. There are just about always sporting events taking place on some part of the planet, which means your betting shop is going to need to be a 24/7 operation.
But thankfully, this doesn't mean you'll need to be accessible 24/7 yourself. You can avoid having this be the case by relying on a 24/7 PPH bookie service to help you.
So, what exactly is a 24/7 PPH bookie service going to do to ensure your bookie platform is always open for business? Here is what you need to know about how a 24/7 PPH bookie service works.
Uses Bookie Software to Set You Up With a Website
In the old days, bookies used to have to stay glued to their telephones so that they could take sports bets from bettors. But those days are long gone.
In 2023, a 24/7 pay per head service will be able to provide you with bookie software that can put you in a position to create a website for your clients. They'll be able to place bets through this site at any time of the day or night without having to contact you directly.
PPH bookie services like Ace Per Head can deliver the bookie software solutions you'll need and even customize a website for you so that it looks like whatever you'd like and offers your preferred sports betting options.
Latest Sports Betting Lines
Sports betting lines are just about always changing. They'll move up and down as a result of everything from the weather in a certain city to the way in which sports bettors are betting on a particular sporting event.
Once upon a time, that meant that sports bookies had to manually adjust their betting lines on their own. But this is no longer the case thanks to bookie software.
The software that a 24/7 PPH bookie service can offer to you will automatically adjust betting lines for your clients. It'll be one less thing you need to worry about while running a betting shop.
24/7 Customer Service
There might be times when you or your clients have questions about your bookie platform. Ace Per Head will provide you with 24/7 customer service so that you can get these questions answered quickly.
You'll appreciate being able to touch base with an English-speaking customer service representative who can give you the answers you're looking for. You'll also appreciate that your clients can have their questions answered without having to call or text you at all times of the day and night.
As you can clearly see, it'll make all the sense in the world to work with a pay-per-head service when you're trying to make it as a bookie. Ace Per Head can assist your betting shop in so many great ways.
Learn More About Ace Per Head Bookie Software
Times are changing, and sports betting isn't the manual effort it once was. With the best bookie software by your side, you can set up your business in no time.
Take the time to research your options and make sure you're getting a great platform before moving forward. Ace Per Head checks all the boxes and offers many more features in addition to these.
Want to try it for yourself? Take advantage of our current promotion and get six weeks free!