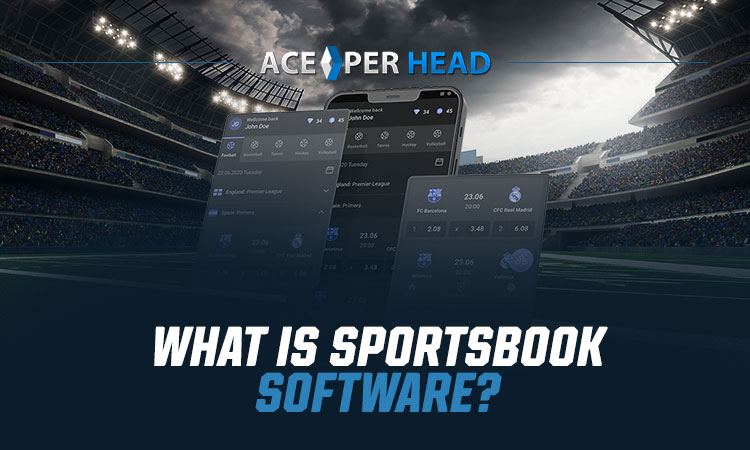 Since about 60% of Americans are sports fans, becoming a bookie is an extremely lucrative business idea. To succeed in the sports betting industry, you'll need top-notch online sportsbook software that helps you grab your bettor's attention. Read on to learn the basics of bookie services and how Ace Per Head can help launch your sports betting site.
What Is Sportsbook Software?
Sportsbook software is a service for bookies that lets you set up a custom website. This site will either come from a sportsbook-specific template or be 100% custom-built to meet your vision.
This software is made specifically for those looking to find sports bettors. It comes with features bookies need, including:
A bet ticker with SMS and in-app notifications when someone makes a wager
Player watch reports so you can monitor specific people
Customizable lines and limits
Constant support for both agents and players
Access to professional oddsmakers to help you create and display lines (if you so choose)
In-app secure messaging services between you and your players
Integrated technology that tracks scores, players, and teams in real-time
Obviously, no simple WordPress webpage or Google Site is going to do this for you. Neither is an eCommerce or software-specific platform. You need something tailored to a bookie's needs.
What Are Its Benefits?
Pay-per-head (PPH) payment models are a huge benefit of bookie software. You'll only pay about $10/month for every active player wagering on your website. If a bettor is inactive, you're not going to pay for them that month.
This keeps your bookie business consistently profitable. You can eventually make up to $5 million annually. In the early days of your sportsbook, you can still make a decent living of about $35,000/year with the promise of more once you expand.
Sportsbook software is also great because of its top-notch security features. When you work with a good provider, you get access to professional-grade firewalls and MFA services. You'll also be able to take bets in secure Bitcoin, pay the platform with crypto, and use an anonymous numeric code to access your account with no one learning your identity.
What Do We Do at
AcePerHead.com

?

Ace Per Head is a trusted sportsbook provider that has worked with thousands of amazing bookies. Our platform is easy to use. We're there for 24/7 support and assistance to make your job easier.

We also will perform automatic updates and upgrades to your site. It will be consistently user-friendly. Plus, we'll monitor your website trends to ensure that there are no glitches and that downtime is kept to a minimum.

When you work with a top sportsbook provider like Ace Per Head, you also don't need to worry about licensing and operational fees. You're your own boss, but technically you're working for us. This means full control without the paperwork.
Best Pay Per Head Sportsbook Demo
There are still certain parts of the U.S. and Canada where sports betting remains illegal. But for the most part, the sports betting craze has taken over these two countries.
If you'd like to cash in on this by becoming a sports betting agent, Ace Per Head can help. We can provide you with the sportsbook per head services you need to start up your own sportsbook.
Our unique setup will enable you to get access to the bookie software you'll need to extend the best online gambling options to clients. But you shouldn't just take our word for it. You should try out our bookie software demo to see what we have to offer.
Here is Why Our Demo is the Best Sportsbook Demo Around:
Want to filter the noise and get started with the best sportsbook demo? Book one with AcePerHead.com! Here's what to expect from our bookmaker software.
Shows You How Our Software Works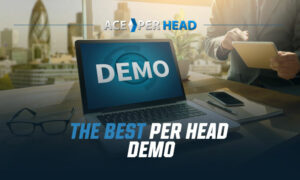 At Ace Per Head, we know it can be confusing for some people to wrap their heads around our bookie software. It can be complicated for those who aren't familiar with pay per head and how it works.
To see if it might be right for you, we would recommend you use the best pay per head demo around. It'll let you see the kind of sports booking you'll be able to do through the customized website we can provide you with.
Lets You Put Our Software to the Test
It's one thing to sit and learn about our software and how it works. It's another to actually test it out with your clients.
But that's exactly what you'll be able to do thanks to the sportsbook demo that we can provide. You can check out the sharp betting lines you'll get access to, see how offering live betting can benefit you, and more.
There aren't many pay per head companies that are going to give you the chance to do this. It's why we consider our demo to be the best sportsbook demo in the business.
Costs You Nothing to Try Our Software
Arguably the best part about our sportsbook demo is that it isn't going to cost you anything. You'll be able to get a 6-week free promo so that you can spend plenty of time messing around with our bookie software without breaking the bank.
By the time you're finished with this promo period, you'll be able to see why Ace Per Head has such a wonderful reputation within the online gambling industry. Our great sportsbook demo will give you a glimpse into what you can expect from our bookie software for as little as just $3 per head.
Take Advantage of the Best Pay Per Head Demo
Ace Per Head offers the best sportsbook demo in the sports betting industry. We invite you to use it to familiarize yourself with our bookie software.
We know you'll appreciate the simplicity of our pay per head services and the online gambling options they can provide. It'll help you make your bookie shop even more successful than you could have imagined.
Build an Online Sportsbook Today
Now that you know the basics of sportsbook software and how it can bolster your bookie business, it's time to start setting up shop. Ace Per Head can help you determine your specific needs and create a custom website that reflects your goals. Try our promo package for 6 weeks of free services and an additional free week each month for life.