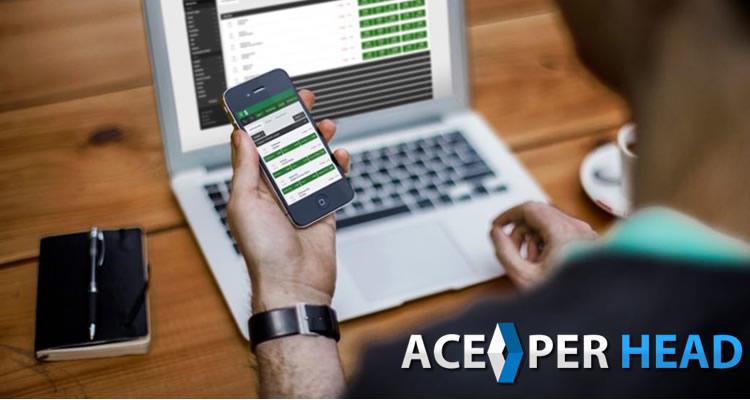 In the aftermath of the most recent recession, people are finding it more difficult to land jobs with substantial salaries and too risky to abandon boring, lucrative work to pursue their dreams. Thus the dawn of the second job, also known affectionately as the side hustle.
A recent survey found that 38% of Americans have a second job to supplement their income, and about 25% of those people get more enjoyment out of this side hustle than they do from their primary source of income.
In the digital age, online side hustles make it easier than ever to follow your passions in your spare time.
Read on to find out why a pay-per-head bookie business may be the answer to your search this 2021 for the perfect online side hustle!
It's, Well, Online
According to a recent time-use survey, 26% of Americans with one job performed some work on the weekends. For Americans with more than one job, that number went up to 56%. In other words, the odds of giving up some of your weekends to devote to your side hustle are pretty high.
When your side hustle doesn't involve leaving the house (or even putting on real pants), it's not so daunting to use your spare time to make some extra cash. You can check in with your pay-per-head bookie business from the comfort of your home, during your break at work, or even on vacation. As long as you've got an internet connection, you're in business!
It's Quick and Affordable to Start
Not all pay-per-head bookie services have the same payment systems, but at Ace Pay Per Head.com, we like to keep it simple. Our beginner packages start at $10 per head, which means that if 10 people place a wager in one week, you'll pay $100. That's a pretty low investment cost to start your own business!
As you grow your business in 2022, this price may be reduced (or raised if you're looking to add on some of our special features), but we'll never surprise you with hidden fees or late charges.
Plus, you can start building your bookie business as soon as you sign up. We'll even give you a six-week free trial period so you can decide if it's the right fit for your online side hustle before you start truly investing! Learn more about starting out with our beginner's guide.
There's Constantly Something to Bet On
Because everything is online, you can work with betters around the globe. No matter the time of year, there will be some sporting event or another that your clients can bet on, which means you can keep this income going at any given time.
You Get to Call the Shots
One of the best parts of starting an online bookie site this 2022, is that you're the boss. You don't work for anyone, which means you don't have to follow anyone else's rules.
You get to decide when to work and where to work. Not a morning person? Nothing's stopping you from logging on and starting your day in the afternoon!
You also get to decide when to accept wagers and when to walk away. Not only does that mean lowering your risk of losing money on a bad call but it also means that you don't have to put in a request for time off. Just don't log in!
(That being said, you may want to let your clients know if you're going off the grid for a few days. It's the courteous thing to do and it's better for your reputation!)
Finally, you can decide how big or small you want your 2022 bookie business to be! Having more clients can mean making more money, but it also means that you'll have more to manage and a higher fee to pay each week. If you're looking to keep it small, that's your prerogative! The best 2022 pay-per-head bookie service will help you to achieve those goals.
Expert Betting Odds Are Included
When you're creating an online bookie business from scratch, you'll need a whole team of people, including someone who possesses expert knowledge of posting smart betting odds. Fortunately, with the best 2022 pay-per-head bookie service, Ace Per Head, you don't have to carry this know-how on your own shoulders or foot the bill to hire someone else to do it for you!
When you're posting odds for your clients' bets, you want to set them so that you're on the winning end. In doing so, you need to ensure that even if you have to pay out your clients, you're still raking in a little bit of dough. Our team cares about your success and will work hard to make sure that you're turning a profit every single week!
You Don't Need to Do a Ton of Work to Attract New Clients
Unless you're trying to grow an empire overnight, you don't need to do a ton of marketing and socializing to bring in new clients. As long as you put in some effort to keep your existing clients happy (like offering the occasional free wager after a long losing streak), you'll gain a positive reputation. Chances are, your clients know other sports betters who are looking for a good bookie, and they'll start recommending you!
What is Pay Per Head Bookie?
What is a pay-per-head bookie service? Read to learn about pay per head and how to use one as an independent bookie.
Did you know that most bookmakers in the US are independent? If you are one, you may wonder how you can compete with the technology and choice provided by the major companies. In this instance, you need to know the benefits of pay-per-head betting.
A pay-per-head sportsbook allows you access to modern, up-to-date betting methods without a huge financial outlay. Below, we explain what a pay-per-head sportsbook is and how it can benefit you.
Everything You Need To Know About Being a Pay Per Head Bookie
Becoming a pay-per-head bookie is a great option depending on the number of clients and money being handled. Learn more here.
Being a pay-per-head bookie is one of the best ways to earn money, but what is PPH?
Many people have taken to sports betting as a means to earn passive income. While betting is simple enough, you can be the person that creates the bets: a bookie.
Bookies are the ones that run sports betting sites and take money from players. Whenever people place bets and lose, bookies keep the funds.
Becoming a pay-per-head bookie doesn't take much, you'll just need to go through a few steps. So what exactly is pay per head? Ace Per Head has all the answers for you.
Read on to learn everything you need to know about being a pay-per-head bookie!
PPH Bookie Service
Pay per head (PPH) is a type of service that many gambling software providers use when selling programs to bookmakers. Whenever a bookie wants to create a platform and use software from someone, they'll pay for each player that'll use it.
For example, if a PPH bookie service charges $10 weekly per player and the bookie has 100 users, they'll pay $1,000 each week. This is the pay per head meaning in its simplest form, though software providers can come up with different ways to charge bookies.
The Benefits:
Using pay-per-head bookie services can provide bookmakers with a plethora of benefits. Not only does it allow bookies to save money, but it can also give them more time to do other things. Because of this, essentially anyone can become a bookie when using PPH.
Here's an outline of some of the main benefits of pay per head bookie:
Outsourced Services
When using PPH, a bookie will have access to a variety of services from the sportsbook provider. These providers often include things like customer support, maintenance, and updated features within their sportsbook. This allows bookies to offer more to their players without having to spend more money.
Reduced Expenses
As mentioned, bookies can get several services that are included in the PPH price. Aside from that, bookies save money because they only pay for the players that use the sportsbook rather than paying a flat rate.
If a new bookie starts with a small player base, they'll have an easier time keeping up with costs without breaking the bank.
Live-Betting
Live-betting is made simpler with pay-per-head bookie services because bookies don't need to be around at all times to accept bets. Within the sportsbook, players can see updated feeds of bets and analytics. Instead of manually making bets, the sportsbook will provide players with everything they need to place them.
Variety Gaming
PPH bookie services also make it easier to offer a variety of games, which will help you grow your player base. Because these sportsbooks are often used by a plethora of bookies, the providers know what attracts players the most. While players can bets on sports as much as they want, they'll also have access to casino games and other types of betting.
A Day In the Life of a Bookie
With the benefits of a pay-per-head bookie, most agents aren't required to do much during the day. However, bookies must still go through several processes to ensure that things are going smoothly on their platform. While the PPH services automate many things, bookies must still stay updated with sports and their players.
Setting Odds
The most important part of being a bookie is keeping up with sports. Without doing that, a bookie can't set reasonable odds that'll make them money. This is why we encourage people in our beginner's guide to starting with only a few sports until they learn more about others.
When it comes to setting odds, bookies set them in a way that would earn players more if the underdog wins. Coming up with the numbers requires looking into a team's stats and predicting how well they'll perform.
Unless a bookie has extensive knowledge about a sport, they'll often rely on other sources to set odds. For example, a bookie can have the sportsbook calculate odds based on the teams' performances. However, the bookie can override these whenever they'd like.
Accepting Bets
Another important thing bookies do is accept bets. With PPH services, this is much easier because everything can be done automatically. Some bookies prefer to do accept them manually, which involves communicating with players.
When live-betting, accepting bets manually would require a bookie to be present at the time of the event. If they use automatic betting from the sportsbook, players can make bets whenever they want.
Distributing Winnings
After a player wins a bet, the bookie is responsible for distributing winnings. This is often done automatically, but many bookies prefer to handle them manually because players often owe money.
Whenever a player owes money, the bookie can take their cut out of the winnings and distribute whatever's left. Depending on the software a bookie has, they can add all of this info so that it takes cuts automatically before distributing.
How to Offering Sports Betting Services
Whenever anyone wants to become a bookie agent, they often ask, "What is PPH?" We've already gone over that, so now you just need to know how to start offering sports betting services.
Fortunately, the process doesn't take long. The main thing you'll need to do is find decent bookmaker software, then everything else will fall into place.
Choose Bookmaker Software
When choosing sports betting services, beginners often have a hard time deciding what will suit them. If you've never been involved in sports betting, you'll need to spend a lot of time researching different programs before settling with one.
To quickly find some info about bookmaker software, you can check customer reviews. These reviews will come from both players and bookies, so you can expect to learn a lot about the software. If the reviews are good on both sides, the software will most likely suit you.
Keep in mind that you won't need something too expensive in the beginning. Software with basic sports betting and nothing else should be enough to get started. This will give you plenty of time to learn how to navigate things and decide what else you'd like to offer.
Gain Sports Knowledge
Aside from learning what the pay per head meaning is and other terms, you should be spending time learning as much you can about several sports. Football, basketball, and soccer are some of the most popular and will ensure you attract players.
You'll need to watch games often, learn player names, look into stats, and check schedules. You should also listen to sports commentators to learn about popular opinions to help you set odds.
Hire Customer Support Employees
You'll start truly reaping the benefits of pay-per-head bookie when you implement great customer support into your platform. Even if the outsourced PPH bookie services include customer support, having your own team will give you more control over the platform.
When hiring customer support, it's best to onboard people from a variety of backgrounds. If you have multi-language support, you'll have an easier time growing your audience because you can help more people. This is also a good PR move, so people will feel more comfortable betting on your platform.
Advertise to Target Audience
After getting everything else set up, the last thing you'll do is start advertising to your target audience. If you take the social media route, you can quickly attract players because over 4.33 billion people use it. However, you can advertise on a variety of websites.
When advertising, you'll want to include info about what you offer and things to entice your audience, such as potential winnings. Your ads should also include links to your website so players can immediately sign up.
Providing that you're advertising on sites where sports are talked about, you shouldn't have a problem attracting people. As you grow, you can start launching larger ad campaigns.
Now You're Ready to Become a Pay Per Head Bookie
After reading this article, you now know what PPH is and what it takes to become a pay-per-head bookie. We encourage anyone that wants to become a bookie to ensure they have enough money to get things moving. If you're low on funds and want to become one, taking time to save and study sports would be advantageous.
Keep in mind that you'll need to get decent sportsbook software if you want to have the most success. Using the info listed above, look for something that suits your needs and fits your budget.
To learn more about becoming a pay-per-head bookie and sports betting, contact us today!
PPH Bookie
The pay per head definition is the use of a service that allows bookmakers easy access to betting on sporting events. The term comes from the premise that each bookmaker simply pays per person they have using the service. They are helped to do this through the use of digital services, usually a pay-per-head bookie website.
This website provides thousands of betting lines each day. They are regularly updated, very often in real-time, and managed by the pay-per-head bookie service provider. When bets are won or lost, the money gets paid to the gambler or bookmaker respectively.
What Does Pay Per Head Mean?
The term pay per head comes from the pricing structure used to charge bookmakers for using the website. The more players use the website, the more they are charged. Generally, this can be around $10 per player, though it may be higher or lower depending upon the service.
Many pay-per-head bookie services will not charge the bookmaker if a player does not make a bet in that period. This makes pay-per-head betting services extremely cost-efficient. The bookmaker gets access to a range and host of excellent services but only pays when people place wagers, making it cheaper than expensive monthly lease schemes.
Over a long period of time, the house always comes out on top, meaning bookmakers can earn a lot using this program. The more people you have betting, the more you pay for the service, but inevitably the more your profit will increase.
You can, however, make a lot of money from a small pool of players. As long as they are gambling more than the fee you pay for them playing, you will come out in profit.
Origins of Pay Per Head
Bookmaking used to involve a lot of talk, speculation, and essentially, paperwork. Management was of this was tough, involving a lot of paperwork and mathematics.
The internet revolutionized this concept. Sports betting could now be done internationally, all from the comfort of the home. It was now as easy to bet on a game going on in a local town as one across the world.
Offshore companies started to develop to cater to this industry. As they were offshore, they were often exempt from the gambling laws of many countries. They developed their own platforms, software, and betting solutions.
However, these companies lacked people on the ground to make them work. As most bookmakers in the US were private, these were the perfect people to operate on behalf of the software operators.
Thus, the pay-per-head bookie model was born of a reciprocal necessity. The operators needed local bookmakers to bring in custom, and the local bookmakers needed the services of the operators to compete on a larger scale.
The pay-per-head bookie model was a natural response to this. It allows people to start a bookmaking business with a minimum of startup capital.
PPH Bookie Software
Essentially, you are paying for the software and online systems that let you be a successful bookmaker and bring you into the digital age. Many people now prefer to place bets online and over the phone. In addition, they also want increased ways to bet, such as live betting on in-game activities.
The PPH bookie software lets you do this. As a bookmaker, you will gain access to all of your online operations. This platform allows you to put out a service akin to the largest bookmakers or online casinos.
Is It Legal?
This all depends upon where you are and the laws in your state or jurisdiction. All pay per head leasing does is provide you with the tools to operate a betting business. All the other requirements of running that business are down to you.
What Are the Benefit to My Lines?
One of the main benefits of pay per head is how it can revolutionize betting lines. You are provided with a huge range that has generous bet offerings. If you have operated as a local bookmaker with limited lines, this opens you up to a world of possibilities in which you can compete with larger operators.
As you have someone to operate the lines for you, you get more time to build your business. This can be used for marketing and acquiring more players, further increasing your profit.
The best pay-per-head bookie sites also allow access to adjustable lines. This is an important feature, especially for local bookmakers. For example, if you are losing lots of money on a local side win, you can adjust lines accordingly to reflect this.
Access to Modern Betting Methods
One further advantage is the access to modern betting methods previously inaccessible to smaller, local bookmakers. The traditional method of bookmaking is that all bets are placed before the action begins. This was so bookmakers could create the necessary paperwork, calculate the odds, and such forth.
Technology has streamlined this process so that betting can even be done while the game takes place. This allows players to adjust to changes in the play, meaning they put more money on. With access to in-game betting through a PPH sportsbook, more money from your players means more profit for you.
As well as bookmaking, many services allow you to access online, casino gambling. This opens you up to a whole new type of gambler, the person who wants to game as opposed to watching sports. With access to online blackjack and casinos, you allow even more profit to come into your books.
Pay Per Head Payments
When taking and managing payments using a pay-per-head bookie system, the whole process becomes a lot easier. The software will process and payout on your bets, meaning the software takes charge of most of your administration on a 24/7 basis. Having access to all of your open bets also lets you manage your risk.
Taking payments also becomes much easier, as players can link their bank accounts or digital payment methods. The easier it is for people to pay, the more likely they are to make deposits and gamble using your service. In addition, many services accept multiple currencies, including cryptocurrencies, and have a wide range of payment methods.
Starting a Bookie Betting Business
The amount you need to start your business all depends upon the type of players you are attracting. In any eventuality, it pays to have a bankroll of money held back to pay any players who do win.
As the house usually wins, you will soon start to build up profit. You can put this to one side, so you always have a stash of money in case any larger bets come in that you have to payout. However, once this is safely tucked away, the rest is profit.
In addition, you need to make sure you can pay the sportsbook fees. Most businesses will only charge around $10 per player, and that is only if they have made a bet that month. It is highly likely that the player will cover their fee through losses but if you have a number of players, then it may be wise to ensure you have enough money to cover all fees.
To safeguard against large payouts, make sure that any service you use has a maximum payout feature. This means you can cap bets so that no player can win more than your specified amount. You can tie this to however much you have in your bankroll.
Building a Betting Business
When pay per head bookie software frees you up from the administrative duties, you can concentrate on building your business. To many, this may seem simple. However, with increased competition from both large and local bookmakers, it can turn into a full-time job in itself.
Digital reports are one-way using pay-per-head bookie software can help you build your business. These reports will contain all the information you need on how and what your players are gambling on, along with local trends. From here you can place betting limits and reduce your risk.
Find a Reputable Company
When searching for a pay-per-head bookie provider, look for one that has an abundance of features. You need a provider that can help you grow as a company, without charging extra fees.
Your first stop should be Ace Per Head. We have up-to-date features, providing a website and call center staff. Create your package here and see what we can do to help grow your bookmaking business.
Get Your Online Side Hustle On with Ace Per Head
If you're ready for an easy, fun, and lucrative 2021 online side hustle, why not turn to Ace Per Head? We make every game day more fun by turning up the heat and putting money in your pocket.
Other sites may be sketchy, but Ace Per Head is licensed, legal, user-friendly, and bookie-oriented. If you want to give it a go and try your hand at the bookie biz, create your 2021 pay per head package and start your six-week trial period!