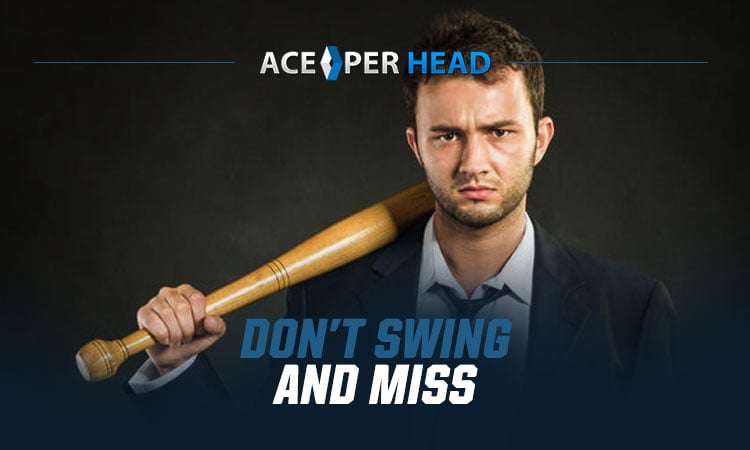 Even though spring hasn't fully arrived yet for the whole country, America's pastime has certainly done so, baseball is back in full swing, and while it is not the most profitable sport for bookies, there is no denying the popularity it has amongst its fanbase.
America's Pastime Is Back
So instead of dreading the arrival of this year's baseball season, make a proactive move to increase your profits and get through the low season in style.
The only way to do this is to find the best baseball betting software that can help you make some money and let you enjoy this sport once more. Betting on baseball has never been good business for bookies, but there is no reason why it should cost you money.
While bookies need to be realistic and understand that their chances of becoming extremely wealthy during baseball season are slim to none, they should not resign themselves to losing money during this incredibly long-season sport.
AcePerHead.com can help improve any bookies' performance during baseball season, their top-of-the-line baseball betting software is easy to use therefore players love it, which means they are inclined to wager more than usual. This increase in volume is part of the strategy that AcePerHead.com has developed to help agents make a profit with baseball.
The other part of the strategy lies in their oddsmakers, these magical creatures that always manage to post the sharpest lines day in and day out. Managing baseball odds may seem simple, but money lines fluctuate more than point spreads, making it easy for rookies to inadvertently put agents at unnecessary risk by allowing players to middle a game.
Line Managers need to have a clear understanding of who wagered a game and at what price, this obviously becomes more challenging when you consider that a pay-per-head like Ace Per Head handles hundreds of agent packages and these packages have different needs. That is why having the right tools at their disposal is crucial, and the baseball betting software that Ace Per Head utilizes arms them with the most sophisticated tools to be able to visually, control, and manage hundreds of line types simultaneously.
One of the reasons why agents have typically lost money or barely broke even during baseball season in the past is because line managers could not effectively manage each agent's needs separately, instead of agent packages were indiscriminately bundled together to make the line manager's job easier, this created conflict of interests, as moving a certain way might benefit some while hurting others.
The new generation of sports betting software that AcePerHead.com has been using in recent years, is updated constantly, and new features and tools are added every year, all this is done with the sole intent to provide a more personalized service to agents regardless of how big or small their player sheet might be.
No other pay-per-head service company offers this level of customization, and this is precisely the secret to increasing agent profits during the season.
If you are tired of swinging and missing, it's time to switch to AcePerHead.com.
Everything You Need to Know About Baseball Betting Software
Learn all about baseball betting software, how it works, and features that can enhance your strategy. Here's everything to know before you invest in software.
Though the NFL remains America's favorite sport, baseball is still our pastime. An average of 9.7 million people watched the 2020 World Series. Even though that represents a decline, it's still an incredible number.
Admit it. There's something romantic about the day pitchers and catchers report to spring training. It's a brief glimpse of life after winter.
It's a reminder of warm weather and summer fun soon to come. We need that more now than ever. It's also an opportunity for sports gamblers to make money.
Baseball betting presents a challenge to gamblers and bookies alike. You can make a bank with a little help. Read on to learn all about baseball betting and the software that'll help your strategy.
A Changing Game
Long-time baseball fans know the game is not what it once was. Baseball was a simple game in those days.
Starting pitchers threw for eight or nine innings. Relief pitchers were less specialized. The defensive positions were standard, and because of this, balls were hit into play.
Teams generated runs with small-ball strategies like hit and run, bunting, and base stealing. The game's greatest hitter, Pete Rose, was a singles hitter with moderate gap power.
Those days are long gone. They're never coming back. Economics and modern technology transformed baseball into a scientific game of strategy.
Defensive shifts, launch angles, and "Moneyball" advanced statistics like Sabermetrics determine everything. There's so much more a gambler has to know to be successful.
Your baseball betting strategy has to change with the game.
Baseball Betting Basics
There are three basic bets you can make on a baseball game: Moneyline, run line, and totals. They're the same as any other sport with a few minor tweaks.
Moneyline
Moneyline is the most popular way to bet on baseball. It's a simple wager to win. The baseball betting odds are expressed on the moneyline the same way they are in other sports.
Let's say the Pittsburgh Pirates play the St. Louis Cardinals. The Cardinals are favored at -145. The Pirates are the underdog at +120.
Like all other sports, you win $120 when you bet $100 on the Pirates. To win $100 on the Cards, you bet $145.
Run Line
Baseball betting lines are called "run lines." They're set at a standard +/- 1.5, though sportsbooks will move that number up or down depending on the matchup.
In football, most spread bets come with even juice. The run line odds fluctuate because of baseball's simple scoring structure. A runner who reaches home counts for one run.
Totals
These are over/under bets on the total amount of runs scored by both teams during the game. The total number will change, but you rarely see one lower than 5.5.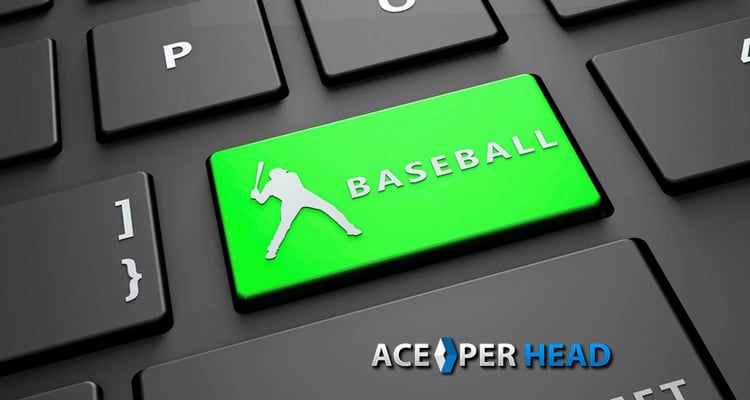 Why Do Bookies and Bettors Find Baseball Challenging?
There are so many variables within the game that makes handicapping challenging. Think about all you have to take into account when researching a single game.
There's the starting pitching. Is the starter right or left-handed? How does each team's line-up hit a righty or a lefty?
How strong or weak is each team's bullpen? Will the Pirates need to ride their starter? Or will they be able to turn to their pen once the starter finds himself in trouble?
What about the previous game or games? Was it an extra-innings affair where most of the relief staff saw action? If that's the case, a starter will have to pitch even if they get rocked.
Then you have to consider the unique design of each ballpark. The Cardinals are a righty-heavy, pull-hitting team. The Pirates' home park has a deep left field.
On top of all that, you have to consider the weather report. Is the wind blowing in or out, left or right? At what speed?
You can see there's a lot to judge when handicapping a ball game. It's helpful to find an edge.
Baseball Managers and Bookies Use Software, Why Shouldn't You?
Don't kid yourself. While the big-time bookmakers still have a place in any Las Vegas casino, they don't work like they used to. It's the technology age, and sportsbooks use this technology to make airtight lines.
The same is true of baseball managers. Managers don't manage feelings. They use cold, hard data to fill their line-up cards each day.
They know the exact amount of pitches their starter can throw. They understand the statistical probability of each player reaching base versus a particular hitter.
So why are you still picking games with a dog-eared copy of Baseball Prospectus? Technology transformed sports gambling into an arms race. To find the edge, you need baseball betting software.
Baseball Betting Is a Fun Challenge
Baseball betting is so intense. There's a game nearly every day, and the trends take longer to develop. Winning bettors need help just like winning managers.
Even the best data doesn't give you 100% certainty. The bookies always have the edge. Why not start your own bookie business this baseball season?
A pay-per-head bookie platform like AcePerHead gives you all the data you need to be a profitable bookmaker. Stop trying to beat the book. Be the bookie this baseball season and make real cash.