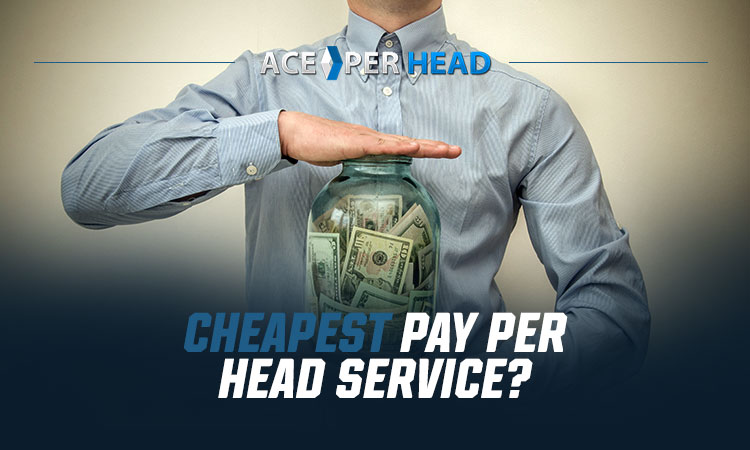 There is nothing wrong with wanting to save a buck here and there, it is important to make wise decisions with your hard-earned money and invest it adequately.
However, if you are looking for the cheapest pay per head bookie service you should be very careful, you may end up actually spending the same or more than with other PPH services.
Just like when you shop for any other product or service, you first have to keep in mind that cheap isn't always bad and expensive isn't always the best, and here is where your patience and knowledge of the industry come into play.
What Are the Benefits of Pay Per Head Sportsbook?
Traditionally, bookies take bets via phone calls and record those bets manually. This leads to an increased chance of human error because bets can be misremembered and misrecorded. Cheap pay per head software, on the other hand, allows agents to give their gamblers much more reliable services.
PPH technology also has reporting tools that allow you to monitor the success of your business. You can see the information that your clients enter and monitor the types of bets that they are placing. This lets you know which sports and teams to focus on when drawing in potential gamblers.
1. Expansive Betting Board
PPH software gives you the opportunity to offer thousands of betting markets to your gamblers. While it would be impossible your you to track such a number of wins and losses on your own, integrated cheapest pay per head software makes it possible.
Your betting board will remain competitive in the bookmaking market since you can offer betting on nearly all major US sports and some international ones.
2. Extends Your Reach
Using cheap pay per head software expands your reach beyond what you would be able to do as a traditional bookie. Not only can you offer more betting options so that people can select what to gamble on, but you also can talk with international gamblers and exchange money with people anywhere in the world.
This is made simple with an interface that can be translated into multiple languages. It also is possible to pay with many different currencies online including bitcoin.
3. Automation
PPH software automates tasks such as bet tracking, grate bets, and client information. PPH services take care of all these tasks and manage the numbers when necessary. You won't need to do manual bookkeeping but can instead simply check your online platform.
You also will gain access to real-time financial reports when you use the cheapest pay per head software. This will allow you to see the details of every bet placed.
4. All-in-One Platform
The PPH services that we offer are all-encompassing, meaning that you can use a single interface for all types of bets. Whether your clients bet on horses or on baseball team records, you can see these bets all at the same time. This provides you with a comprehensive picture of your house edge and the possible payouts you'll need to make.
Balance Between Price and Service
First, you have to consider that there is a "basic" package that all pay per head sportsbook companies should offer, and the minimum requirements they need to be able to provide service to agents. This involves a backend software, which is nothing other than the system your clients will log into to play and the system you'll use to check on everything and run reports; a mobile platform is a must; different options for a frontend, in other words, your own website, whether it is through the use of templates or customized design and of course a wide range of betting options and sports lines; these are the "must-have" elements that even the cheapest pay per head services will provide, but the quality of the same and all additional "props" is what makes all the difference in the world.
If it Sounds Too Good to be True… It Probably Is
Have you ever purchased a ticket through one of the so-called "low-cost airlines"?
And once you've bought the ticket and you are happy you "saved" money they start asking you to pay for all "additional" services, which include even your luggage, or a bag of peanuts, and soon you realize you ended up paying more than you would've through a "regular" airline, not to mention the headaches you could have avoided? That's exactly the sort of thing you need to consider when shopping for the cheapest pay per head services, don't let them fool you, here are some tips that may come in handy:
Make a list of every feature that is indispensable to you; perhaps, to you, having first-class customer service is key to success; privacy and security of the information are high on the list for many; additional services such as virtual or live casino games are important to other, and the majority can't deal without system stability and redundancy; give it a long thought and list items in order of importance. This exercise will allow you to cross off the list of "cheapest pay per head services" that don't meet your needs and expectations.
Keep in mind that if you simply go by the price you may be risking your clients and your business; the wrong pay per head sportsbook company can cost you a lot of money.
Don't settle for anything less than the service you know you want and need to grow your company. A non-cheap pay-per-head sportsbook site such as Ace Per Head is a perfect example where you can get first-class service for a very fair price.
The Online Bookie's Guide to Pay Per Head
Aiming to hit a home run during this sports betting season? Learn how the cheapest pay per head bookie system could elevate your choices.
People love sports betting for a lot of different reasons. The sensation of pure risk, thrill and style, and adrenaline-rich experiences are some of the most common. If you're a bookie who likes to be on the other side of sports betting, pay per head software is essential to expanding your business.
Here, we're going to talk about pay per head bookmaker software, how it works, and why it's important for both bookies and bettors. Read on to learn some of the benefits of using this technology and how you can make more dough with it.
Pay Per Head, What is It?
When you begin an online bookie business, you will be called an 'agent' rather than a bookmaker or bookie. You need online customer management software that helps you live up to this professional title. Pay-per-head (PPH) services are online management technologies for local bookies so that they can expand their business to more clients.
This software lets you manage all bets that clients place. It lets you see the wins, losses, and betting information of each gambler on an easy-to-read and easy-to-manage dashboard. This lets you ensure the success of your bookmaking business with accurate record-keeping and payouts.
Pay Per Head technology isn't only beneficial for the agent- it's great for gamblers as well. They can access a wide range of information about sports betting and learn how to make bets more wisely. They also can place bets from the comfort of their own homes, which is key for remaining ahead of their competitors.
How Do Pay Per Head Services Work?
Pay per head solutions are Software as a Service (SaaS) packages. This means that they license the software that they host and maintain. This is beneficial for agents because they don't need to worry about website logistics, maintenance, or security- the provider does it for you.
Cheap pay per head services are extremely easy to access and highly versatile. Once you register for an online bookmaking agent account, you can talk with a representative about the details of what you need. The package that you purchase will include the accounts, profiles, and line types that you need to access, view, and manage.
But what will your cheap pay per head bookie software look like to viewers?
Experts can create a custom website for your bookie business. The website can look however you want it to and include your bookmaking service name, logo, about section, and branding information. If you want to be nice and look like someone they want to place bets with, you can also include some sports betting tips on your site.
Once the site is operational, your clients will get a user-friendly interface that they can use for betting. You will get a fully managed interface that lets you see the bets that people place, where they are from, their odds of winning, the house edge on each bet, and how much you'll need to pay winners.
It's a win-win situation for both agents and gamblers!
Get Started With The Best!
Now that you know about pay per head bookmaking, it's time to get started. Sign up for Ace Per Head's PPH services to create a custom package for your bookmaking business.
We offer tons of different services, so you'll want to reach out with any questions that you have about your specific wants and needs. We're happy to help you create a site that makes life easier for bookies and their clients, so we look forward to hearing from you soon.
The Last Pay Per Head Tip:
Always request the 6-week free promo. The best pay per head sportsbook businesses offer it as a "test drive" for clients to get familiar with the options offered in their software. AcePerHead.com has the best free promotions in the industry, giving you 6 weeks to test their system.
Don't go for the cheapest pay per head sportsbook, go for the top PPH bookie site, Ace without a doubt.