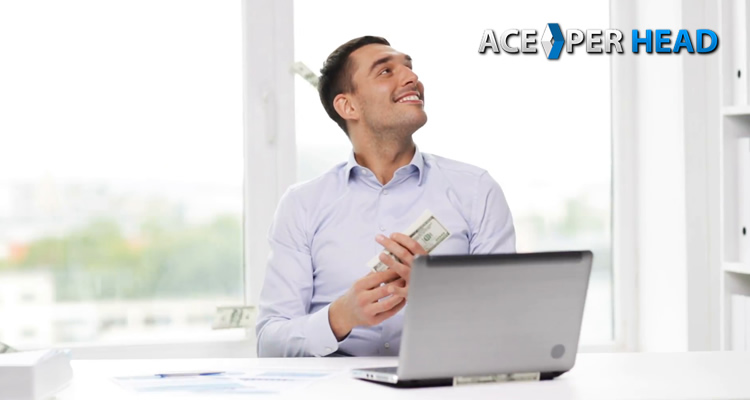 Would you like to cash in on the sports betting craze that has swept across North America and the entire world in recent years? If so, you might want to open up an online sportsbook account and start placing bets with it.
But you should know that this isn't the only way to make money off sports betting. You'll also have the option to become a bookie so that you can facilitate sports betting opportunities for others.
So, what is a bookie? What does a bookie do? And what kind of bookie salary can you pull in by working in the sports betting industry?
Find out the answers to these questions below.
What Is a Bookie?
Before we can start talking about what a bookie does, you need to know the answer to the question, "What is a bookie?" So let's begin there.
A bookie, which is short for "bookmaker," is someone who plays a key role within the sports betting industry. They're responsible for helping others to place sports bets.
As recently as just a decade ago, many bookies still worked offline. They would communicate with their sports betting clients through phone calls and/or text messages to take their bets. They would also often pay their clients and accept payments in cash only.
Over the years, though, many bookies have started to take their bookmaking operations online. The best pay per head service AcePerHead has made it possible for them to do this.
What Does a Bookie Do?
Once upon a time, working as a bookie was a relatively complicated job. Bookies had to set bookie odds, field phone calls and text messages from clients, calculate how much money clients owed or were owed each week, etc.
But in 2023, bookies have a much easier time running their sports betting operations. They can set up online betting platforms through pay per head services so that their clients can place bets on their computers, phones, and other devices without having to contact them directly. These platforms will also provide their clients with the latest sharp betting odds, and they'll even monitor how much money they win or lose each week.
All bookies have to worry about doing these days is marketing their bookie services so that they're able to bring in more clients to their bookmaking businesses.
What Is the Average Bookie Salary?
The average bookie salary fluctuates quite a bit. There are some bookies with just a few clients who will pull in a few hundred dollars each week. There are others with hundreds of clients who make over $100,000 each week.
The beauty of becoming a bookie is that you can dictate how much money you'll make to some degree. The more clients you're able to convince to sign up for an account with your bookie software, the more money you might be able to pull in over time.
The Advantages of Opting for Ace Per Head's Bookie Software
As the legalization of sports betting gains momentum across various regions in the U.S. and Canada, an increasing number of pay per head (PPH) companies are emerging, offering their PPH software solutions. Amidst this abundance, Ace Per Head stands out by providing unparalleled bookie software, positioning you for sustained success as a bookmaker.
Ace Per Head is dedicated to delivering a comprehensive suite of tools essential to propel your bookie business in the right direction. With our top-notch bookie software, you will discover the ease and efficiency of running a bookmaking operation through our platform. The following is an outline of the key benefits you can expect when utilizing our sportsbook software:
Custom Website:
Gone are the days of rudimentary bookie operations with scribbled paper wagers. In today's digital age, bettors expect online accessibility. Ace Per Head offers the finest bookie software with customizable websites for your clients. Create a site that embodies your brand and enables users to place bets seamlessly.
Sharp Betting Lines:
To stay ahead in the industry, we provide up-to-date and sharp betting lines. Unlike outdated newspaper lines, our platform ensures your clients have access to the latest information, enhancing their betting experience.
Extra Features:
Tailor your custom site with additional features, offering your clients a unique betting platform. From special prop bet-building tools to integrating an online casino, these extras will set your business apart and foster customer loyalty.
Dedicated Customer Service:
While our bookie software is intuitive, we understand that questions may arise. Ace Per Head offers a dedicated customer service team to address any concerns promptly. With our support, you can focus on your business without the need to constantly attend to client queries.
Affordable Pricing:
Despite the extensive benefits of our bookie software, affordability remains a priority. For as little as $3 per head, you can avail yourself of our exceptional platform. Furthermore, take advantage of our 6-week free promo to gain firsthand experience and decide if our software aligns with your needs.
Ace Per Head takes pride in providing the best sportsbook software in the market. Our commitment to excellence ensures that you have all the necessary tools at your disposal for a thriving bookmaking venture. Experience the difference and secure your success with Ace Per Head's premier pay per head software.
In conclusion, when searching for the best bookie software, AcePerHead stands out as the industry-leading choice. With its customizable websites, sharp betting lines, extra features, dedicated customer service, and competitive pricing, you can take your bookie business to new heights. Embrace the future of sports betting with Ace Per Head's cutting-edge bookie software and embark on a path to sustainable success.
Let Us Help You Become a Bookie Today
Now that you know the answer to the question, "What is a bookie?", and understand what a bookie does and how much money a bookie can make, would you like to become a bookie yourself? Ace Per Head can help you accomplish this goal.
Our bookmaker software will provide you with everything you'll need to get your bookie business off the ground. And it'll only start at $3 per head in some cases. It would be worth investing in it if you want to become a bookie now.
Learn more about our pay per head services and consider taking advantage of our 6-week free promo.