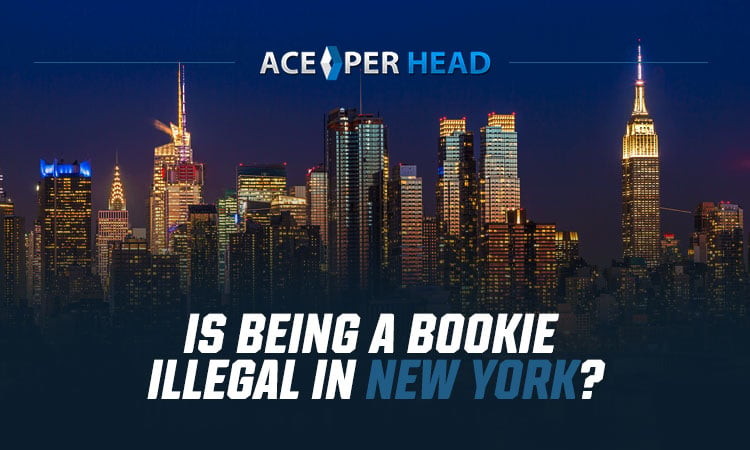 With a market currently worth almost $167.7 billion, the sports betting industry is bigger than ever before. Many US states are legalizing this activity as a source of revenue.
If you live in New York, you likely are wondering about the New York gambling laws that will let you place or take bets. Read on to learn these regulations and understand what becoming a bookie in NY means.
Is Sports Betting Legal in New York?
Sports betting was made federally illegal in 1992. The Professional and Amateur Sports Protection Act (PASPA) made it legally impossible for people to place either in-person or online bets. However, this legislation was overturned in 2018.
This didn't federally legalize gambling but rather left the decision to legalize it up to individual states. As of 2022, 30 states have some form of legal sports betting. New York is one of them!
New York Gambling Laws: The Basics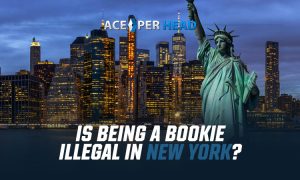 New York doesn't just have legal sports betting – it's the sports betting capital of the US. They passed legislation that gave betting the OK in April 2021. The state began taking bets on mobile apps and online websites in January 2022.
Four weeks later, it surpassed New Jersey with the largest one-month sports betting record in the US.
By February, the state made over $1.6 billion in legal gambling revenue. This is because so many people chose to place bets online. This figure includes wagers from popular sports betting software platforms like BetMGM and Fanduel.
Revenue from gambling is taxed at 51% across New York. This is the only real downside to the current legislation.
How Can You Become a Bookie in NY?
Because of the popularity of New York sports betting, becoming a bookie is a great choice for any sports enthusiast within the state. This can make you up to $5 million per year if you commit to running your sportsbook full-time. It's a great way to make a large income, but you can also keep your day job and make $30,000/year as a side-hustle bookie.
To become a bookie, it's important that you work with the right online bookmaker software provider. Ace Per Head's platform is completely customizable so that you can design your mobile bookie website from one of many sportsbook-specific templates. You can also make a completely custom website if that is your preference.
You will then get access to tons of features that can reel in New York bettors. 24/7 customer service, bet ticker services, player watch reports, real-time score tracking, and the ability to customize your lines and limits are all essential. They make you a more efficient bookie so that you can set the best possible odds for both you and your bettors.
Need a Bookie Software? Look for These Features!
If you're starting a bookie business in New York, the best bookie software will help you a lot, but what features should you look for? Check out this list.
If you'd like to earn $100,000 per week as a bookie, you'll need the right sportsbook software in NY.
Becoming a bookie is one of the most profitable careers a sports fan can have. Sports betting is a growing industry, you don't need much to start, and you'll have more free time.
However, you must know what to look for in bookie software if you want to succeed in this industry. Fortunately, you've come to the right place since Ace Per Head helps bookies all around the world start their businesses.
Here are the features to look for in bookie sports betting software!
Variety of Sports
When looking for bookie software, one of the main features to prioritize is variety.
Many players enjoy betting on various types of sports, so including them on one platform will make the betting experience more convenient. This will not only satisfy customers, but it'll also help you earn more money.
Because a plethora of sports exist, you don't need to include all of them. Instead, focus on the most popular ones, such as American football, association football, basketball, and boxing. You can slowly add more sports to the platform as demand increases.
Various Betting Options
No matter what kind of sports you have on your platform, you must use bookie software that allows players to place all kinds of bets.
Some of the most common bets are parlays, teasers, point spreads, and straight bets. If you're struggling to choose the best pay per head software, look for one that supports all of these and more.
Providing various betting options to players will allow them to change the way they earn money. You'll also prevent them from getting bored, thus ensuring they continue to use your platform.
Multilingual Support
Many bookies overlook multilingual support, but it's a necessary feature if you want to expand your audience.
While most of your players may speak English, you should offer translations for Spanish, Portuguese, German, French, and other popular languages. Foreign players will feel much more comfortable using your platform if they can access it in their language.
Your sportsbook provider should also have multilingual customer support. If you outsource customer support to them, this will ensure they can assist customers from different backgrounds.
Live Updates
As a bookie, receiving live sports updates can help you improve your platform. With them, it's easier to set betting odds, learn about events, and more.
Bettors also enjoy live updates because they can help them make quick decisions. For example, if someone gets hurt during a match, a bettor will know to avoid betting on a good performance from them in the next match.
Payment Gateways
Payment gateways are crucial to the success of a betting platform because they're what process payments. Without them, you cannot receive money from players or distribute winnings.
Popular payment gateways include PayPal, Stripe, 2Checkout, and Skrill. You can also accept cryptocurrencies and gift cards. Like many things, it's best to offer more options to accommodate more people.
Before signing up for sportsbook services, learn about the payment gateways they use. For example, Ace Per Head's payment methods include crypto, gift cards, and MoneyGram.
Casino Games
If you want to maximize profits as a bookie, find a sportsbook provider that supports casino games.
While sports betting is an effective way to earn money, people enjoy casino games because they're quick and simple. By adding them to your service, bettors can play games like poker, blackjack, and slots when watching their favorite sports.
This prevents your player base from having to sign up for another service. It also gives them more ways to play, allowing both parties to earn more money.
Sign-Up Promos
One of the best ways to attract customers to your platform is to offer sign-up promos.
With the best PPH software, you can offer several types of bonuses to players for using your service. One way to do this is by providing a cash bonus to new accounts after they deposit a certain amount. You can also allow them to place small bets for free, letting them get accustomed to the platform.
If you decide to offer sign-up bonuses, consider providing larger amounts that can't be withdrawn. Suppose that you require players to deposit $100. Upon doing so, they can receive a $50 bonus that can only be used to place bets; however, their winnings can be withdrawn.
This will prevent players from signing up to your platform just to cash out the bonus.
Accessibility
The last feature to look for in sports betting software is accessibility, which is the key to attracting any audience.
Accessibility is all about allowing as many people as possible to use your platform. This means bettors should be able to access your platform from any device. To do so, you'll need a sportsbook provider that invests in mobile design.
Ace Per Head can help you build your platform by providing several templates. This will also help you avoid the hefty costs of web design.
Learning about the features to look for in bookie betting software is only one part of the process. Start making a business plan and considering the things you prioritize, then you'll be ready to invest in a sportsbook provider.
If you're striving to be the best bookie in New York, Ace Per Head has everything you need.
Read our beginner's guide to better understand how you can benefit from pay-per-head betting.
Set Up an Online Sportsbook Today
Now that you know the New York gambling laws that will let you become an online bookie, it's time to set up your sportsbook. Ace Per Head offers a wide range of features to help you grow your bookie business. Create a package to try six free weeks of our services today.