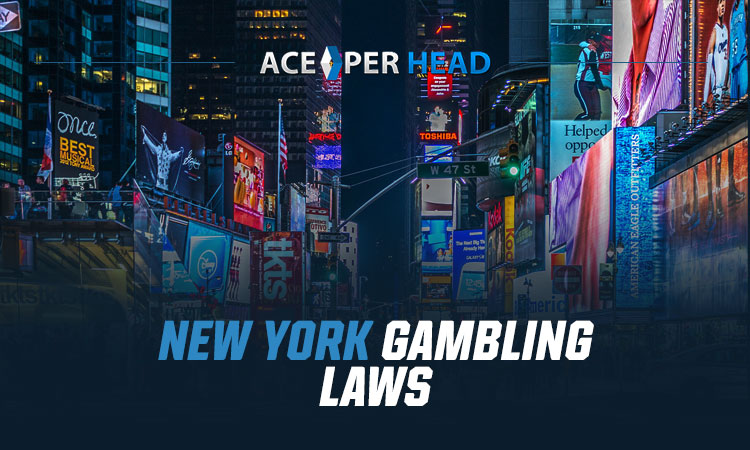 Gambling is one of mankind's oldest pastimes and it has roots in ancient China and Egypt. Many gambling games have remained unchanged since their inception – but the same cannot be said about gambling laws.
Every state has different gambling laws. It is important to understand these laws before you start gambling. Consider New York gambling laws.
What are they and how do they limit you? What can you do and what should you avoid? Keep reading and learn more about legal gambling in New York.
What You Need to Know About New York Gambling Laws
Some of the first New York gambling laws were written in the 17th century. These laws have changed since then but they are still ever-present in the state. New York is not one of the most open states regarding gambling, but it isn't the most restrictive either. 
There is not one gambling law but many. These many laws determine what kind of gambling is legal or illegal. There is one main gambling hall in New York called The Resorts World Casino.
There are also some casinos built on Indian territory inside the state of New York. Since Indian reservations have different laws than the rest of the state, it is legal for them to build casinos. Most of these casinos have a large variety of typical casino games.
There are slots, poker, and many other games you are already familiar with. Racinos are also legal in New York. A racino is a horse racing track that is also home to some casino games. But New York's gambling laws restrict what kind of games can be housed inside a physical casino.
Slots are allowed but most table games are not. You will not find roulette, blackjack, or any other table games inside these casinos. You will instead find digital versions of them available.
These electronic table games work in the same way as real table games. The only difference is that the format is electronic. You won't be playing with physical cards or a real table.
The Details
If you're looking for real table games, look no further than the casinos on the Indian reservations. These casinos are allowed to have table games without any legal repercussions. There are a handful of these casinos scattered throughout the state.
This makes them easy to find and each one has a wide variety of different games. The state's stance on online gambling is stricter. It is not currently legal to gamble online for real money.
This is unfortunate because many states have legal online gambling. Online games make it easy to bet and win money from the comfort of your home. Online gambling also gives you access to a wide variety of different games.
But this is not possible in New York. It is hard to say if these laws will change shortly. The good news is that the neighboring state of New Jersey has legalized online gambling.
This means you can travel to New Jersey and gamble there without running into any legal problems. But it is not legal to gamble on a New Jersey site if you are in New York. This simple mistake could cause you a lot of trouble.
Other Factors to Consider Regarding New York Gambling Laws
While you can't gamble online in New York, this doesn't mean that you can't gamble at all. Sports betting is a very popular alternative to traditional casino games. Sports gambling is legal in New York as long as it is land-based.
Online sports betting was made legal in 2022. It is also possible to try sports betting at some casinos in the state. The main problem is that New York politicians have conflicting views about sports betting, both online and land-based. 
Some are all for it while others want nothing to do with it. But the current sports betting laws are quite flexible. The New York lottery is also legal.
This is considered a form of gambling. The lottery includes the Powerball as well as scratch cards. But there is no online version of the lottery or online scratch cards.
The state will not likely introduce an online version of this gambling option anytime soon. Some poker events are legal in the state. But these events have to be played at specific casinos.
What You Need to Know
Online poker is also illegal in New York. The most popular type of gambling in New York is slot machines. These machines can be found in every casino in the state.
Both physical and electronic versions are available. Slots are not as regulated as table games and other types of casino games. This makes them very attractive to a wide selection of people.
They are also very easy to play. Most people who want to play table games like poker have to go to Indian casinos. Many people also make the trip to Atlantic City where gambling is far more available.
It is important to understand these laws before you start gambling. This will help you avoid any legal issues when betting and winning real money. Learn more about how to become a bookie in New York today.
All About New York Gambling Laws
There are many New York gambling laws to consider. Online gambling is not legal in New York. There are a few casinos throughout the state, but most of them are on Indian reservations.
Slots are available at most casinos while table games are mostly legal when they're electronic. Sports betting is also legal.
Take control of your sportsbook's success with the best pay per head from AcePerHead.com. Get started today and start seeing results