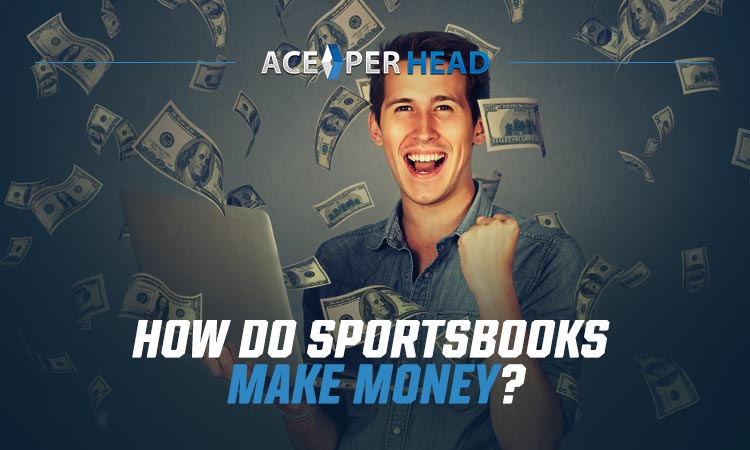 If you are looking to be a bookie then you are going to need to get set up with a pay-per-head sportsbook that will be able to provide you with a website and platform for your players to make wagers. There are many different providers available in the market but not all services are the same.
Some services have different prices and this will depend on the number of betting options websites have, the amount they spend on technology such as protecting against DDOS attacks and website enhancements, quality of lines, and quality of service. Cheaper sites are lacking in some or all of these areas which end up costing agents money or just preventing them from not truly maximizing their overall profits. A standard barometer for price for the top sportsbook providers is $3 per player per week.
Premium Service
One of the best options on the market is AcePerHead.com because they check all the above boxes, and the only cost they charge is $10 per active player per week, and you only get charged that if the player has a graded wager for that week. After that, it is all about the unlimited amount of money you can make from using this type of sportsbook.
The way you will make money is when the players lose and then pay what they lost to you. Sure players are going to win something, and it is a necessary part of the business because if players lost every week then they would either go bankrupt and run out of money or just lose the incentive to play since they never even had a winning week.
So even though players will win and this will mean that some weeks you as the bookie will not earn money that week, this will still be a benefit because it will keep guys interested and continuing to bet week in and week out. Over the long term, it is extremely profitable to be a bookie and run a sportsbook for your players because, over the long term, players will lose a lot more than they win. You just need to be prepared to weather the storm when players do have some winning weeks.
As a result, it is important to always make sure to give players wager limits and credit limits that both you and the players can afford because there is no point in giving large limits that no one would be able to pay if won or lost. Players need to be able to pay what they lose so it's important to make sure you do not give them too high of a limit that will make it impossible for them to pay if they lose the full limit.
Also, it is important not to be a greedy agent and put a player on a high limit that you can't afford. Because if you have a limited bankroll and a player hits you up big he can put you out of business before you even get going. So when you are just starting it is always wise to keep limits manageable for all parties involved that way you can make the most money possible.
What's the Secret?
Do you want to know the secret? How do sportsbooks make money? Read on to learn everything about how they make profits and stay in business.
Were you aware that earning money as a sportsbook doesn't require much work?
Becoming an online bookie is one of the most profitable things you can do, especially if you're someone that loves sports. Not only will you make money, but you'll also be surrounded by other sports fans, allowing you to turn a hobby into a career.
You won't find many bookmaker secrets because the process revolves around simple concepts. Here at Ace Per Head, we can help you become an online bookie and make money as quickly as possible.
So how do sportsbooks make money? Here's everything you need to know!
What Is a Bookie?
In sports betting, bookies are responsible for offering a variety of services to players. The main thing they do is set odds that players can bet on, though they also manage other things as they often run platforms themselves.
Depending on the size of a bookie's platform, they may hire employees to help with accounting, settings odds, customer service, and more. However, this is only done when a sportsbook starts gaining a lot of popularity.
The average bookie will spend a few hours each day keeping up with several sports. The more knowledge a bookie has about a sport, the easier it is to set odds that'll guarantee profits.
After researching stats and hearing others' opinions, a sportsbook can go into its sportsbook software and input all the info to create bets. From there, players can bet any amount they like and the software will handle the transactions.
In the past, sportsbook software wasn't necessary because sports betting often took place in physical locations. Today, sports betting can be done within minutes from anywhere, so long as the software is accessible via any device.
How Do Sportsbook Agents Make Money?
There aren't make bookmaker secrets, but some of the best sportsbooks use various strategies to maximize profits. When becoming an online bookie and getting sportsbook software, you'll have access to several tools that'll help both you and your players earn money.
The simplest way to make money as a sportsbook is to offer both sports betting and casino games on your platform. This allows you to widen your target audience, making it much easier to attract players. It can also help you earn money even when you're not creating bets.
Sports Betting
Sportsbooks ultimately make their money by creating bets that'll ensure most players lose. If they didn't do this, there wouldn't be much risk in sports betting, which means people wouldn't make money.
As people place bets, the potential payout can change depending on how many are betting on something. For example, if everyone is betting on one team in the Super Bowl, the potential payout for the other team would be much higher because they'd be the underdog.
The job of the sports bookmaker is to set initial odds that'll give players a good idea of what they could win. If things go right, the online bookie will keep most of the money while distributing winnings to a few players.
Casino Games
Offering casino games is something that any online sportsbook can do if they're using the right platform. If you use Ace Per Head, you can implement an online casino without any problems.
With a casino, you'll create an extra stream of revenue that doesn't require as much maintenance as sports betting. Thanks to imported games, you won't have to worry about setting odds and handling transactions.
These casino games not only encourage people to gamble in between bets but they can be played at any time. If you're not earning as much money because there aren't any major events, the casino games will ensure you keep profits up.
Some of the most popular games are poker, blackjack, and roulette. You may offer both virtual and video versions of these games, though your options will vary depending on the sportsbook you use.
Having an online casino also lets you take advantage of sign-up bonuses. These bonuses involve giving free money to people when signing up on your platform, usually after depositing a certain amount. When implemented correctly, you'll encourage people to start gambling using their deposited money.
How to Become a Bookie
Before you can start making money as a bookie, you'll need to learn how to become one. Fortunately, becoming an online bookie doesn't require much effort if you know a lot about sports. The hardest part will be saving enough money to purchase things and distribute winnings.
Maintain a Starting Bankroll
If you're someone that doesn't have much money, becoming a bookie isn't an option unless you find a way to maintain a starting bankroll. This will require having anywhere between $10,000 to $20,000 at all times, and that's only for distributing winnings.
You must also have money to buy a sportsbook, pay for advertising, and potentially hire employees. You'll quickly make all of this money back if you invest correctly, so don't hesitate to spend money on your platform.
Find a Sportsbook Provider
After getting enough money, the next thing you must do is start looking for a sportsbook provider. We offer a 6-week free to anyone that wants to know how to become a bookie. Whether you're in college or would like to choose a new career, having the right sportsbook will prevent you from running into problems.
When looking for a sportsbook provider, you'll want to find someone that offers several services to bookies. One of the main things to look for is outsourced customer support, which will help you save money and satisfy players.
If you can outsource something to the sportsbook provider, it's best to do so as long as they have positive reviews. You can find reviews for any sportsbook by searching online.
Before launching your platform, building a website for it is necessary. Your site is what players will go to when they want to sign up or download the sportsbook. It can also be used for placing bets and playing games if you'd like to host them there.
If you use Ace Per Head, you can choose from several website templates to make building it easier. There's no need to hire a web developer unless you're looking to have an extremely unique design. However, all of our templates are designed to make navigation simple for both bookies and players.
Now that you have everything else set up, you can start advertising your sports betting platform. This is something that many people overlook, but it's crucial if you'd like to quickly attract players. However, it isn't as simple as posting an ad and hoping people come to your site.
A simple way to advertise a sports betting platform is to do it on social media. This is because you can use several tools to narrow down who will see the ads, preventing money from being wasted.
If you have an idea of who your target audience is, you can use filters on platforms like Facebook, Twitter, and Instagram. You can also pay as much as you want for the campaign, which will produce different results depending on the amount.
When launching an ad campaign on social media, you can view all the metrics within the platforms. You'll see how many people your ads have reached and how many have interacted with them.
Over 4.33 billion people use social media, so you shouldn't have a problem attracting players. If you'd like to take a step further, you can launch ad campaigns on other sports sites, which will naturally attract sports fans.
No matter what you do, ensure that you set a campaign budget to prevent overspending. Use your money effectively so that you can put whatever's left back into the business.
Now You're Ready to Become a Sports Bookmaker
After reading this article, you have all the crucial information required to become a bookie. Knowing bookmaker secrets will make the process much easier so you can start earning profits as quickly as possible. You no longer need to ask, "How do sportsbooks make money?"
If you're interested in becoming a bookie, we encourage you to start researching various sports. Learn as much as you can so that you can make more reasonable bets on your platform. As you get used to being a bookie, everything else will get easier.
Check out our beginner's guide to learn more about how to become a bookie!