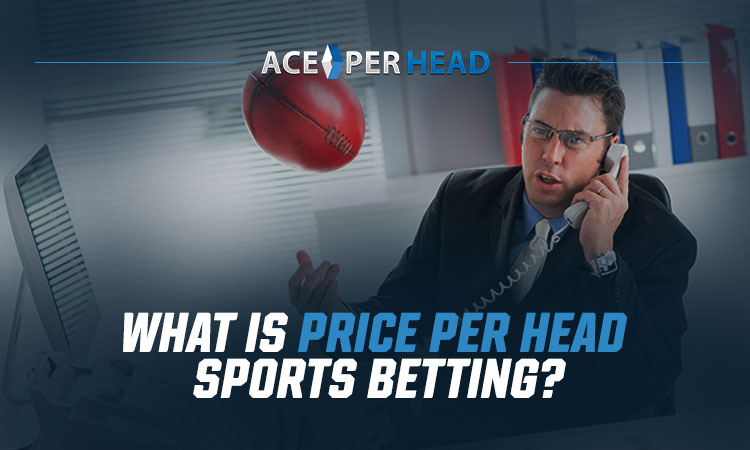 Worth $3.7 billion across the US, the sports betting industry is always expanding. It isn't just a domestic market but a global behemoth. People across the world love to place bets on sports like horse racing, soccer, football, baseball, and rugby.
If you're passionate about sports and want to make a name for yourself as a bookie, price per head sports betting software may be right for you. Here, we're going to take a look at what this means and how you can set up a sportsbook that gamblers will love. Read on for the basics of running a sports betting business in the current economy.
What Is Price Per Head Sports Betting?
Price per head (PPH) sports betting platforms are, at their most basic level, a type of digital sportsbook. You can set up shop online, display things that bettors can put money down on, and communicate with them from a single web-based hub. This makes the job of a bookie simpler because there's no need to organize and integrate multiple platforms.
Price per head platforms are also known as 'pay per head' or 'price per player.' This is because the payment method of these sportsbook platforms sets them apart from other subscription-based services.
Many subscription sportsbook sites force you to pay the same monthly fee regardless of how many players you have. This means you'll be paying the same $500 during an off-season month as you would during the World Cup. This is ridiculous since you'll be making little money during the off-season and won't need the services nearly as much.
PPH payment methods solve this problem by letting you only pay for the players that you're actively working with. You pay a small fee of around $10 per person that is actively placing bets with you. You do not play for those who bet with you previously but no longer are working with you.
This ensures that you will never be spending more money on your online platform than you're bringing in. You won't feel like you're wasting money paying for services that you're not using. Instead, you can focus on growing your bookie business and taking your sports betting strategy to new heights.
Flexibility and Scalability
The primary advantage of pay per head sportsbook services is that it makes you far more flexible. You can sign on more players during busy months without the stress of worrying that you'll need to pay for them later. You also can keep the players that want to bet year-round close without worrying about losing funds that you could spend marketing to them.
Sports betting business operations are unique in that they have a natural ebb and flow. Regular websites aren't going to be sufficient for their operations, nor are regular subscription-based flat-fee payments. PPH software is designed especially for bookies and bettors so that it meets both your practical and financial needs.
This ultimately leaves you room to grow and scale your business. You will have the money to expand your business to other parts of the country and the world. Additionally, the web-based sportsbook platform can sustain global users in nations with legal sports betting.
What Comes With PPH Services?
Now that you understand how price per head works, you likely are wondering whether or not it actually works well. The answer to this is a resounding 'yes.' PPH sportsbooks come with a plethora of wonderful services assuming that you choose a reputable and experienced provider.
The first step towards running a sportsbook is a well-designed website. Ace Per Head- the top PPH providers on the market- understand this. We make it our business to provide you with the best webpage out there so that you can attract and entice those who want to place frequent bets.
The best part is that we communicate with you every step of the way to make your vision a reality. You tell us exactly what you want your site to look like and we simply make it happen. This lets you have full control of your brand and online presence.
Start by choosing one of the hundreds of gorgeous sportsbook-specific web templates we have to offer. If you don't like these templates, that's also alright- it will just be a bit more challenging for us to get you up and running. However, we're happy to help you create a custom website that matches your exact vision for your business.
Once you have your site up and running, it's time to customize. Adding your brand imagery, photos, visual features, graphics, and text is simple. Just let your providers know what you want and it will be up and running quickly.
Customer Support
Once you're ready to connect with bettors, you may feel as though you need help getting started. This is completely understandable for new bookies. That's why we offer a round-the-clock call center that you can reach out to and discuss your needs with.
This call center doesn't leave you hanging at any step of your bookie journey. You can start calling the second your site is set up and continue to communicate years into your successful business's life. Call center professionals field questions and help you to improve and alter your website as times change.
We also have a 24-hour call center for your players. This lets them inquire about their bets and limits without bothering you at all hours. You can leave the heavy lifting to the pros and relax while running your business.
Constant Updates and Upgrades
One of the best features offered by price per head sports betting services is automatic updating. To ensure that your website loads quickly and looks its best, we update the backend of our clients' sites frequently. This means that you always will have the latest software and technologies as you run your business.
We also can help you to link your PPH site to other websites that track betting scores. You won't need to manually keep track of teams, players, and events anymore. Linking these scores automatically to your dashboard lets you monitor them easily enough to increase the volume of bets that you take.
Though you always will have control over your own bets, limits, lines, and players, our team can upgrade your site whenever you request it. We'll change your look or update your information immediately after you ask for the alterations. This means that your page will always look exactly as you want it to so that you can showcase your latest brand to bettors.
Are PPH Platforms Secure?
Most bookies consider security a top priority. This makes sense since you're working with a lot of sensitive financial information. This doesn't just refer to your own info but that of your players as well.
A single instance of data loss could put your reputation and business at risk. We understand this and take our responsibility for your bookie business very seriously. This means that we monitor trends in your website's functionality and alert you when something is off.
As a result, our platform has top-notch security features. Multi-factor encryption and firewalls are a must on websites. This can help to keep cybercriminals out and deter them from stealing information.
However, we also ensure that your identity and those of your players are protected so that there's nothing to steal.
You will be assigned a random numeric code when you start to work with us. We never will have access to your name or financial data. When you communicate with us, you will do so using the code rather than other identifiers.
The same courtesy will be applied to your players. They can use their codes when communicating with you as well as with us. This keeps information safely off the network.
Bitcoin payments between all parties also help to protect financial information. We encourage you to pay us with crypto and to let your players do so with you as well. Bitcoin payment methods are simple to set up on your web platform.
Start Your Sportsbook with Ace Price Per Head:
While price per head sports betting may sound like a far-off dream, the reality is much simpler than it sounds. All you need to do is find the right provider, know what you want to offer, and set up shop. Now that you know the basics of beginning and running a sportsbook, it's time to begin setting up your platform and marketing it to bettors.
We're committed to helping you build a website and set up a package that works to meet your individual needs as a bookie. Begin your 6-week free of our services to see for yourself how Ace Per Head can help you succeed.