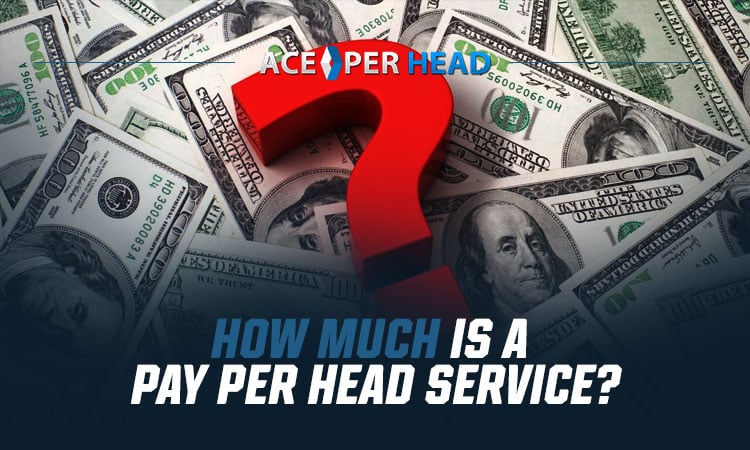 With the NFL regular season returning in less than a month, it's a great time to get involved in sports betting, but how much is a pay per head service?
Using pay per head software, both bookies and players can earn money from sports betting. Yet, while it can be lucrative, it's necessary to understand how much pay per head services charge before you start putting money into it.
Ace Per Head is a leading sportsbook provider, so you can count on us to help you understand everything.
Read on to learn more about pay per head services.
What Exactly Is Pay Per Head?
Pay per head (PPH) is a payment approach that many bookies use to earn money from their sports betting platforms. While several approaches exist, pay per head revolves around having each player pay to use the platform.
Instead of waiting for players to place bets, they can charge them immediately upon signing up. Thanks to this approach, a bookie can earn enough upfront to offset the costs of maintaining their platform.
How a Pay Per Head Service Can Benefit You
When starting a sportsbook, a bookie can work with another service that specializes in pay per head to enjoy various benefits. For example, here at Ace Per Head, we have a variety of tools to help anyone become a bookie.
A pay per head service like us can provide a bookie with all the info they need about sports betting. Aside from that, they can allow a bookie to outsource several tasks to them, such as customer support or web design. This ensures a bookie has enough time to focus on growth.
If you check out our pay per head demo, you'll get a better idea of the tools that Ace Per Head offers to bookies. Within the demo, you can monitor various things, such as cash flow, weekly balances, top players, and more.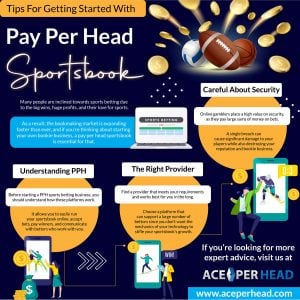 The Cost of PPH Services
The cost of using pay per head software can vary depending on the company. Here at Ace Per Head, we charge as low as $3 per active player weekly, no matter how often they bet.
If a player doesn't place a bet, we won't charge you. However, we offer a large variety of services, so it's best to create your package to figure out how much you'll spend.
When looking at another pay per head service, avoid investing in them until you know what exactly they offer. The last thing you'll want to do is establish a platform and transfer everything because you didn't get what you expected.
Create Your Pay Per Head Sportsbook With Ease
Running a bookie business is extremely lucrative when done right. Now that you have this info, consider starting a sportsbook with Ace Pay Per Head.
As mentioned, we can provide various resources to help you get started. No matter how much experience you have with sports betting, we'll help you start earning.
Check out the FAQ page to get all the answers you need about our service, or contact us at (800) 909-5193.