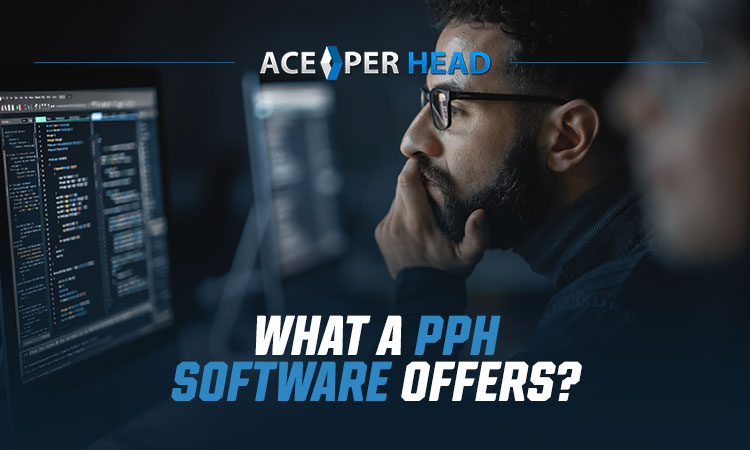 Everyone wants to make more money. That's why millions of Americans are starting to gamble on sports. But most bettors will never see life-changing income from placing a bet.
Still, there is life-changing money to be made in the sports betting industry. And it's for those who manage a sports book and facilitate bets between players.
Working as a bookie allows you to get in on the sports betting action without the typical risk associated with gambling. Rather, by using pay-per-head software to balance a sportsbook, you can build a long-term profitable business instead.
So what exactly is sports betting software, and what does it offer to aspiring bookies? Keep reading below to see how pay-per-head services allow you to build a real business.
Save Time by Automating Tedious Tasks
The biggest thing that price-per-head software offers bookies is time. These are complex, digital platforms that automate almost every task of being a bookie.
And if you've worked in the industry for a long time, you know that there are a lot of time-consuming tasks required for balancing a book and paying out winners.
PPH software can collect payments from players on your behalf. No more accepting cash and writing out the bet information with a pen. It's all done automatically, like a point-of-sale system at a retail store.
PPH systems keep track of all your players, what bets they are placing, and how much they are winning. Payouts can be sent automatically as well, further saving time.
One of the biggest benefits is the automatic rebalancing of the book. Adjusting betting odds the manual way takes a lot of time. Having software that does this for you is a game-changer.
With an uncompromising focus on efficiency and speed, pay-per-head software like AcePerHead frees up valuable resources for use in expanding your business and finding new players.
Offer Players a Wide Range of Betting Options
In the past, there were different types of bookies who would specialize in certain types of bets. Most bookies could only really offer one or two types of betting options, limiting player options.
Today, pay-per-head software provides bookies with unprecedented access to the most up-to-date betting options. This allows bookies to offer their players an ever-evolving range of choices. This extends from traditional sports bets to novel propositions like exotic parlays and round robins.
By leveraging the powerful features of pay-per-head software, bookies can give players a comprehensive gambling experience. At the same time, they can streamline their own workload.
Offering advanced betting options doesn't add to your workload whatsoever. The software tracks everything, ensuring the book is balanced at all times.
And giving your players as many betting options as possible, they'll have no reason to leave you and try out other sportsbooks. If everything they need is available in one place, they'll stay with you. They'll continue placing wagers on a regular basis, helping you to build consistent business revenue.
Automatically Adjust Betting Odds
Automatically adjusting betting odds is a time-saving and cost-effective process. It enables online bookmakers to calculate multiple scenarios quickly and efficiently. Its algorithmic nature ensures accuracy while reducing any possibility of human error.
This technology also obviates the need for manual reconfigurations, saving money. And the customer experience is improved thanks to real-time odds.
As such, automatically adjusting betting odds is an invaluable tool for bookmakers who wish to ensure their customer's satisfaction.
Allow Players to Bet 365 Days a Year
In the US, there are always numerous sporting leagues currently in season. Plus, there are countless sporting leagues all across the world that people are betting on each day.
Die-hard sports fans want the ability to bet on anything, at any time. With PPH software like AcePerHead, your sportsbook will be open 24 hours a day, 365 days a year. There's no downtime.
Your players can always find a match to bet on. This improves the customer experience and keeps players engaged, which in turn, makes you profitable.
Manage Player Accounts and Payments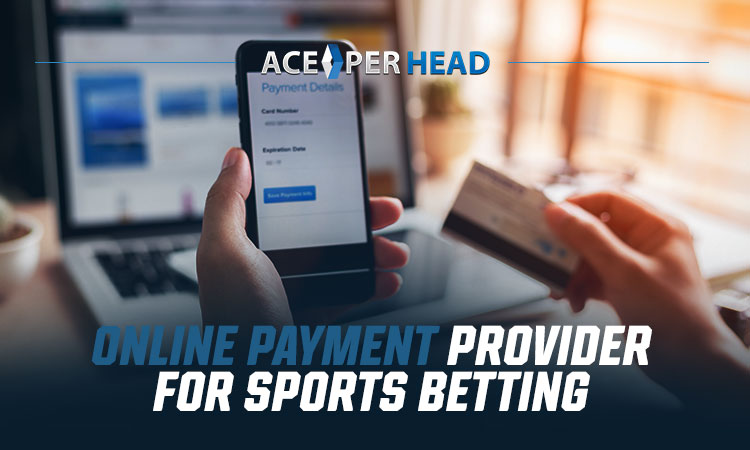 Looking to manage the bets of your players? PPH sportsbook software provides an accessible and effective solution for bookies. The encrypted system is able to detect unusual behavior on accounts.
Bookies are then able to identify suspicious bets before they are placed. The software has tracking mechanisms to monitor payouts, as well as keep tabs on players' deposits and withdrawals.
Such software also gives bookies administrative access to their player's betting history and winnings. This wasn't possible with more traditional sportsbook services.
With software like AcePerHead, you'll see which players are costing you the most money. You'll also see which players need help not to chase their losses all the time. The real-time data offered by this software will help you take immediate action when necessary. 
Go Remote With Pay Per Head Software
With pay-per-head software, a bookie can manage their business operations remotely. No longer will you be tied to any one physical location.
You won't have to rely on paperwork-intensive practices such as line sheets. Instead, you can monitor numerous sportsbooks and events more accurately, efficiently, and securely.
By utilizing the various tools within the software, such as easy wagering, real-time tracking, data virtualization modules, and scoreboards, they can manage multiple books from anywhere at any time without compromising performance or security.
With all these features at the bookie's fingertips, it's no wonder why so many are choosing to utilize pay-per-head software for their business operations.
By becoming a bookie in the modern age, you can travel when you want, where you want, and continue building your business and making money while living the life you dream of.
Start Growing Your Bookie Business Today
Setting up pay-per-head software for your bookie business has a number of serious advantages. Not only will you save countless hours each week by automating all of the tedious tasks, but you can scale your business as large as you want.
With the right software, there's no limit to how much you can earn.
Ready to start or grow your bookie business? Sign up with AcePerHead today to get started with the best pay-per-head software on the market.