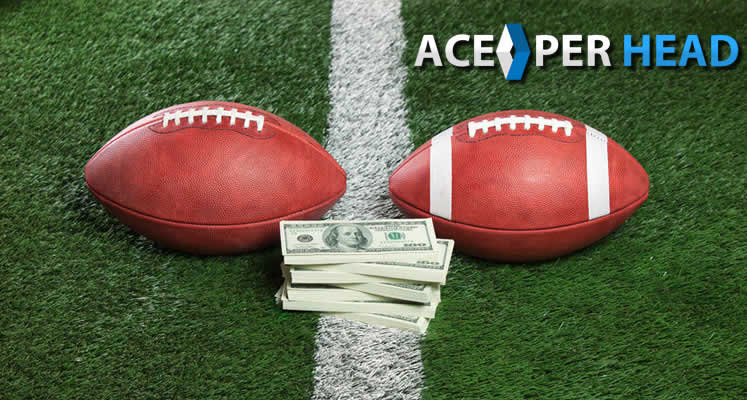 Creating a new online gambling site can seem daunting as most newcomers don't have a clue about what steps to start a betting site they should follow.
It's as Easy as 1-2-3
If you are starting to maul over the idea of starting an online sportsbook, there are a few things you need to know. For starters, this kind of business venture requires passion as well as the will to invest your valuable time and money. Moreover, you will also need patience and resilience before you can start perceiving a steady income.
The good news is there are many aspects of the online gaming market nowadays that make it easier to start an online gambling site than ever before.
Why Become a Bookie?
We've mentioned on several occasions that the online gambling industry has recorded consistent growth over the last two decades.
A lot of this growth is due to the rise of the internet and the creation of comprehensive sports betting software suites that enable bettors to access their accounts from anywhere in the world through the device of their choice.
This means that anyone, regardless of how tech-savvy they are, can make use of the most sophisticated wagering software platforms on the market today.
In the past, the cost of software prohibited many from entering this exciting industry. The solution to this challenge came with the rise of pay per head companies like AcePerHead.com. Ace doesn't just offer complete sportsbook software; they provide many ancillary services that make it easier for you to become a bookie.
If you are passionate about sports, casino games, and horse racing then creating an online gambling site might be the best choice for you.
For those of you who are planning to start an online gaming business, you've come to the right place. Here are the three simple steps to start a betting site as laid out by AcePerHead.com that are designed to help you stay ahead of the competition and stand out from the rest.
Step 1
Find the Best Sportsbook Gambling Provider
Let's start by saying that this might be one of the most important decisions you have to make when starting your online sportsbook.
Partnering with a pay per head software provider is like starting a relationship. When you find the right one, it may turn into a lifelong journey with all its ups and downs. A long business relationship with your gambling software provider should be something you strive for, trust us switching providers can be a nightmare, so aim to find the right fit from the start.
It is essential to identify and know how to obtain all the functionalities you need your technology partner to provide for your website.
When you start your software and tech requirement conversation with your pay per head service, make sure their offer includes: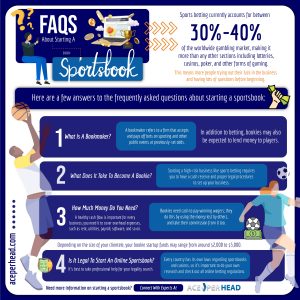 High-quality, secure and reliable backend
Single back office management tool compatible with any device and accessible from anywhere in the world
User-friendly and customizable front end
Access to top events and betting markets
Account management, risk management, and support services
Complete redundancy of all systems and networks
DDoS protection
Ample server capacity
Guaranteed up times of 99.99%
Ace Per Head offers all these because they have been in business for 25 years, and therefore, the company understands how vital the technology that powers online sportsbooks is.
The IT engineers at Ace pay attention to every detail, so their service not only meets but also exceeds every expectation.
Step 2
Register as an Agent with Ace Per Head
You did your research, and you came to the same conclusion as hundreds of bookie agents over the years.
There is only one pay per head company that offers the best service and support for new agents, and that is AcePerHead.com.
Aside from full technical support, they have the most experienced oddsmakers and line managers to help you earn more money than you could hope to make with other price-per-head sportsbook shops. And their outstanding customer service will help you retain more players and create loyalty toward your newly developed brand.
Registering is free and only takes a few minutes. The best part is Ace offers a same-day setup, so the same day you register you can start accepting wagers and earning money.
If you are still not convinced Ace Per Head is the right shop for you, then what I'm about to tell you should clear any hesitation you may be experiencing.
You could get up to 6-weeks of free services from Ace when you register as a bookie agent with them. No other price-per-head offers that remotely come close to the up to 6 weeks Free Ace provides. This free trial can be a lifesaver for new agents on a tight budget and not making a steady income yet.
You can check the details of this promo.
Step 3
Get Your Gambling Website
You can't have an online gambling business without a website.
Your site needs to be attractive and distinctive enough that it can give you a competitive edge over your competitors.
Website Tip:
The most successful online bookie sites have simple designs.
Therefore, you should avoid the temptation of having complicated graphics. As part of their services, Ace Per Head offers hundreds of front-end skins that are simple, yet attractive and highly effective you can choose from.
Alternatively, you can have a fully customized website created just for you by the graphic design team at Ace.
If you act now, you can take advantage of this fantastic promotion and get your free website.
If you have been looking for a place that offers simple steps to start a betting site, then AcePerHead.com is the place you have been searching for.
Their no-fuzz registration and setup process, affordable rates, and exceptional customer service would be enough to distinguish them from other price per head shops. However, they go above and beyond any bookie's expectations with their world-class betting odds, which are always sharp and render higher weekly hold percentages than any other PPH company.
For more information on how AcePerHead.com can help make your dreams of becoming an online bookie a reality, contact one of their account managers today.