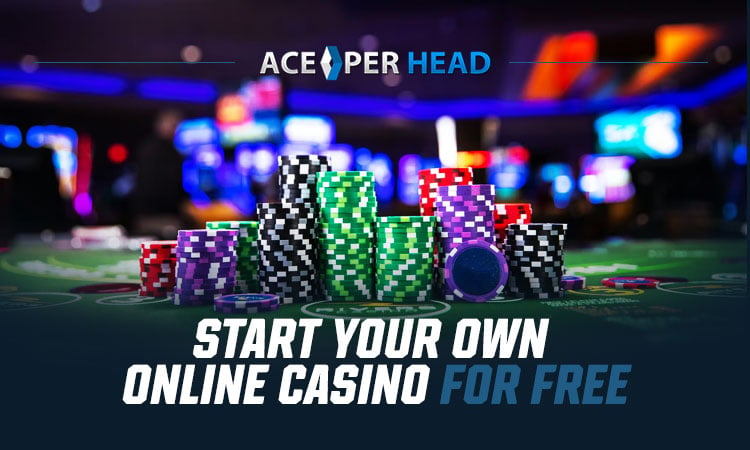 The average micro business takes about $3000 to start. However, in the gambling industry, there are ways that you can set up a sportsbook free of any initial charges.
Here, we're going to talk about how to start an online casino. Read on to learn some things you must do when getting started for free.
Do Your Research
Before starting a casino, you'll need to look into the current state of the gambling industry.
Figure out what games and events bettors are the most interested in. This may include live-dealer online casino games like poker. It also may include sports betting on popular teams and events.
At this point, you'll know what type of bookie business you want to set up. You can research trends in sports betting more specifically if you choose to operate a sportsbook. Similarly, those looking to set up traditional online casinos can research the casino games that give the house the best edge.
This will let you know what to offer to gamblers. It also will let you know what services to look for in a potential software platform provider.
Work With a Top Provider
Working with the right bookie software company is essential when starting an online casino. They should be experienced and reputable, which you can confirm by reading online reviews. They also must offer a plethora of unique features, which you can learn more about by browsing potential provider websites.
Ace Per Head offers dozens of features. Some include web design, security infrastructure, agent and player call centers, and mobile-optimized software. You also can access real-time score tracking technology, bet tickers and alerts, player watch reports, and more.
Another great thing about reputable providers is that we offer free demos. This will let you experience what our services look like while paying nothing.
What is PPH Bookie Service?

Quite simply, Pay Per Head is assigning the technical responsibilities of your online casino to a third party. These include the building of the website, the software, the hardware, and the security for protecting sensitive information.
In exchange for these services, that third party will take a cut of what they help draw in for you. The standard is as low as $3 per bettor per week.
So, pay per head is quite literally paying for each bettor that comes to your platform. The third party is helping that exists technically and they want to be compensated for it.
This is highly recommended if you are new to the industry and/or lack the technical skills required to keep this casino platform up and running. This system would allow you to still be in charge of the operation while having a team behind you to assist you.
Also, it helps your pay-per-head casino maintain a sense of professionalism and reliability. That will help you gain a positive reputation among the bettors very quickly and improve your reputation more rapidly.
Request a Demo
A pay per head demo will show you how a platform works before you invest in it. You can look at the 50+ website skins that Ace Per Head offers. This will give you a feel of what your platform will ultimately look like.
You also will have the chance to see and try our agent interface. This will let you know how great and convenient your user experience can be.
Design Your Website
One of the best things about Ace Per Head is that our packages are all-inclusive. When your free demo expires, you'll still be getting a great deal on our pay per head casino services. You'll only be paying as low as $3 per head for dozens of features that can help you run a great sportsbook.
The web design process is included in your package. It usually also takes place within the demo period, so you can get the job done for free. You can keep and maintain this same website past your demo period and use it to draw in gamblers.
Do Not Forget the Sports
While not exactly a casino game, it should be important to know that more and more sportsbooks are combined with online casinos. Even if you are focusing more on casino games, having sports on your platform could be a chance to get a whole new audience.
It is important to realize where the market is going. Yes, online casinos are worth over $85 billion, but sports are growing and growing themselves in the betting world.
There are enough sports bettors out there that may only think about betting on the sport or team that they watch going into your platform. But once they see the other games you can play like blackjack, roulette, or slots, that might keep a bettor around and get them to invest more money on your website.
For online casinos, it is recommended to have some sort of sportsbook. You will want to get your slice of the sports betting pie. Then, you can draw those bettors to your games and get a nice return from a brand-new group.
Most sports only last for part of the year. You will need something to keep them on the hook for another 6-8 months. That is where your casino comes in.
They may not originally come for the casino, but they may leave your website a new fan of one.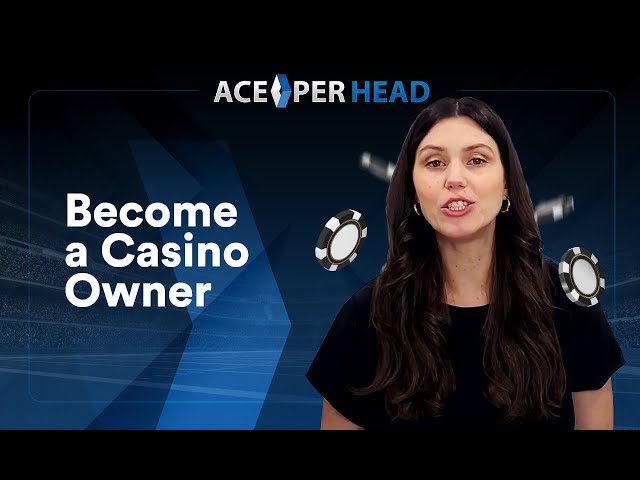 Beyond How to Start an Online Casino
Now that you know the basics of how to start an online casino, it's time to get started.
Ace Per Head is excited to help you get started for free. We offer web design, dozens of unique features, and unparalleled support. Create a package to begin a six-weeks free of our bookie software demo.