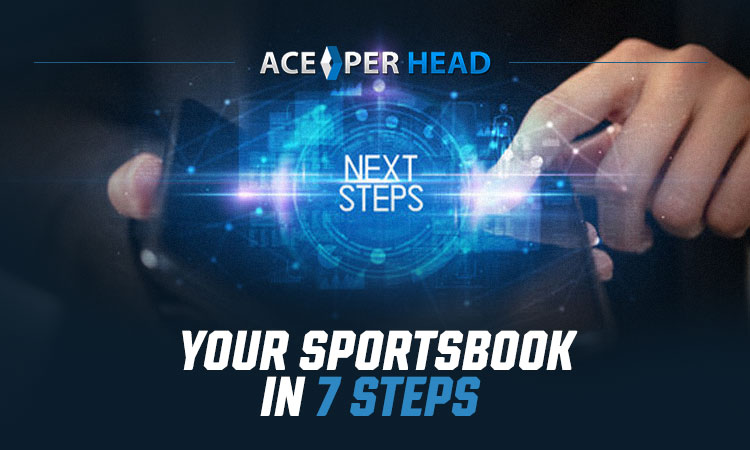 According to Globe Newswire, the market outlook over the next few years for the sports betting industry is huge. We're talking from $74.2 Billion in 2021 to $129.3 Billion before 2028! So if you're thinking about starting a sportsbook, now might be a good time.
Starting a sportsbook can be a complex and daunting task, but with the right knowledge and planning, it can also be a very rewarding business venture.
In this article, we'll outline 7 steps to help you create the best sportsbook possible. Continue reading if you want to take your sportsbook creation ambitions to the next level!
1. Determine Your Target Market
Who do you want to attract to your sportsbook? Are you targeting casual sports fans, or hardcore bettors? Will you focus on a particular sport or sports league, or offer a wide range of betting options?
To determine your target market, it's a good idea to conduct market research. This can involve surveying potential customers, analyzing industry trends, and looking at the offerings of your competitors.
2. Choose Your Sportsbook Services
There are many different sportsbook services available. You can offer simple betting options to more advanced features like live streaming and in-play betting. To figure out which sportsbook services to offer, it's a good idea to consider the needs and preferences of your target market.
If you are targeting casual sports fans, for example, you may want to focus on offering a range of simple betting options, such as point spreads and moneyline bets. If you are targeting hardcore bettors, on the other hand, you may want to offer more advanced options like in-play betting and live streaming.
3. Find a Sportsbook Software Provider
Your sportsbook software will be the backbone of your business, so it's important to choose a reliable provider. Look for a provider that offers a robust and user-friendly platform, as well as excellent customer support.
There are many different bookie software providers to choose from, so it's a good idea to do your research and compare several options before making a decision. You should also look at factors such as cost, scalability, and integration with other systems.
4. Set Your Odds and Limits
Deciding how you will set your odds and limits for betting is an important step in creating your sportsbook. There are a few different options to consider, each with its own advantages and disadvantages.
One option is to use a fixed-odds model, in which the odds for each bet are set in advance and do not change. This can be a good option for sportsbooks that want to offer a wide range of betting options, as it allows you to set odds for a large number of different bets.
5. Offer Excellent Customer Service
Great customer service is essential for any business, and it's especially important in the sports betting industry. Customers will have questions and concerns about betting on sports and more. So it's important to be responsive and helpful.
To offer excellent customer service, it's a good idea to have a dedicated customer service team or at least one person on your team who is responsible for handling customer inquiries. This team should be knowledgeable about your sportsbook and able to resolve any issues that customers may have.
6. Evaluate and Improve Your Sportsbook
Your sportsbook is a living, breathing entity, and it's important to constantly evaluate and improve it. This can involve analyzing customer feedback and using it to make changes and improvements, as well as staying up-to-date on industry trends.
One way to gather customer feedback is to use surveys. By asking your customers for their thoughts on your sportsbook, you can get valuable insights into what they like and what they would like to see improved. You can also gather feedback through social media, email, and other channels.
7. Remain Compliant with Regulations
As mentioned in Step 1, it's important to be compliant with all relevant laws and regulations when starting a sportsbook. Once you are up and running, you have to ensure you remain compliant.
To stay compliant, it's important to have a thorough understanding of the laws and regulations that apply to your sportsbook. This can involve working with a lawyer or consulting with regulatory bodies to ensure that you are following all relevant rules on a regular basis.
What Is AcePerHead?
AcePerHead is a pay-per-head service, that provides bookies with the infrastructure to accept and manage bets on sporting events. It allows bookies to customize their sportsbook, track bettors' activity and generate reports to maximize profits.
The platform has more than 20 years of experience in the PPH industry and offers some of the best products, customer service, and technology available.
What Does AcePerHead Offer?
AcePerHead provides bookies with all of the necessary tools they need to run an online betting operation. With their software package, they offer live-in game wagering on over 80 sports leagues from around the world including NFL football, NBA basketball, MLB baseball, and NHL hockey.
They also offer a live casino with over 50 different games, racebooks, a player management system, and a customized website builder.
AcePerHead's customer service is top-notch as they provide 24/7 support for both bookies and their players. The team provides exceptional training to help new bookies get started quickly and efficiently. They are always available to answer questions or provide assistance when needed.
What Are the Benefits of AcePerHead?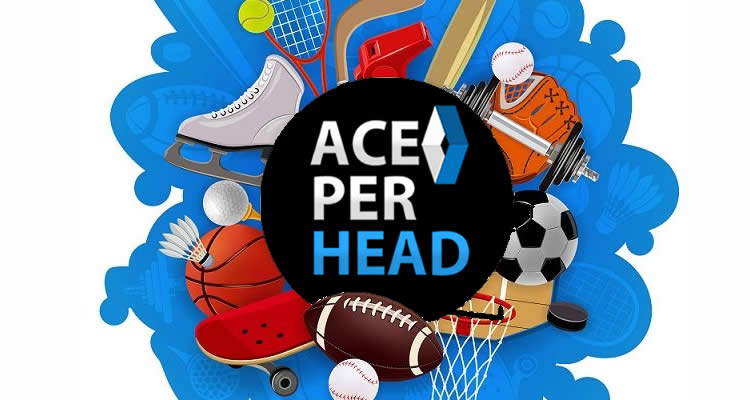 Bookies will find that using AcePerHead can save them time and money while growing their business. Let's look at the top benefits here:
1. Comprehensive and Customizable Software Package
AcePerHead provides the most comprehensive and customizable software package for sports betting. With this unique solution, bookies are provided with everything they need from live betting, casino games, a custom-built website, and more.
Not only does AcePerHead offer a complete suite of services, but it also allows its users to completely customize any aspect of their system to create a personalized experience for each of their clients.
The customization options provided by AcePerHead bookie software ensure that no two customers ever have the same experience while betting with them. This unbeatable combination gives bookies an edge in keeping customers loyal and satisfied with their services.
2. Competitive Prices
AcePerHead prides itself on offering some of the most competitive pricing in the sportsbook business. Whether it be a small operation or an enterprise-run business, AcePerHead has packages for you so that costs stay low and profits remain high.
The level of service provided through their different packages ensures bookies get exactly what they need depending on size and capability, without any extra bells and whistles.
If you're looking for competitive prices, AcePerHead can provide the perfect solution for your bookmaking needs!
3. Exceptional Customer Support
AcePerHead truly goes above and beyond in its commitment to customer service. With a team that is available 24/7, they support their customers when they need it most, without any delays.
Questions are answered swiftly while any potential problems are dealt with immediately and efficiently. Players can rest assured that their issues will be taken care of quickly, without the hassle of waiting on hold or having to deal with impersonal automated services. AcePerHead continues to set the standard for exceptional customer support.
4. Secure and Reliable Services
AcePerHead understands the importance of safe and secure services for its customers. Their servers are robust and ensure top-notch performance on all fronts. Using encryption technology, AcePerHead keeps your data well-protected from any online threats.
All of their services come with a reliability guarantee so you have peace of mind that your players will have unfiltered access to your sportsbook. A secure and dependable system like this is priceless – it's just one more feature that makes this company a leader in the industry.
5. Easily Accessible
AcePerHead's accessibility makes it the perfect choice for players who like to follow sports and make bets on their favorite games. With an intuitive design, no download is necessary; users can access their accounts quickly and easily, making online sports betting a breeze.
AcePerHead supports the most popular mobile devices, allowing customers to place wagers anytime, anywhere. By providing convenience, security, and reliability, they offer the perfect blend of accessibility and peace of mind.
With AcePerHead, staying connected with the world of sports has never been simpler or more exciting.
6. Multiple Payment Options
AcePerHead provides a variety of payment platforms to ensure customers have the most convenient way to place funds into their accounts. With multiple options, bookies can rest assured that they won't run into any issues while taking bets or payouts.
Whether it be through credit cards, e-wallets, wire transfers, or even cryptocurrency, AcePerHead makes sure to cover all the bases when it comes to payment processing.
This comprehensive support helps players feel more secure in their transactions and provides bookies with the assurance of a smooth running operation.
Strive to Become the Best Sportsbook
If you are going to put the time and capital into creating a sportsbook, you may as well aim to make it the best sportsbook out there! By following the 7 steps outlined in this article, we believe you can create the best sportsbook possible and attract a loyal customer base.
We are Ace Per Head, a Sportsbook service provider. We specialize in helping sportsbooks gain a significant presence online. Click here to see how we can help you get your sportsbook ambitions in full swing.